The man behind menswear blog MisiuAcademy and shoe webshop TheNobleShoe, Kostas Mandilaris is my very close friend and I think we share a lot in common. He was an environmental engineer while I am a material engineer, he runs a blog and webshop, just as the same as me.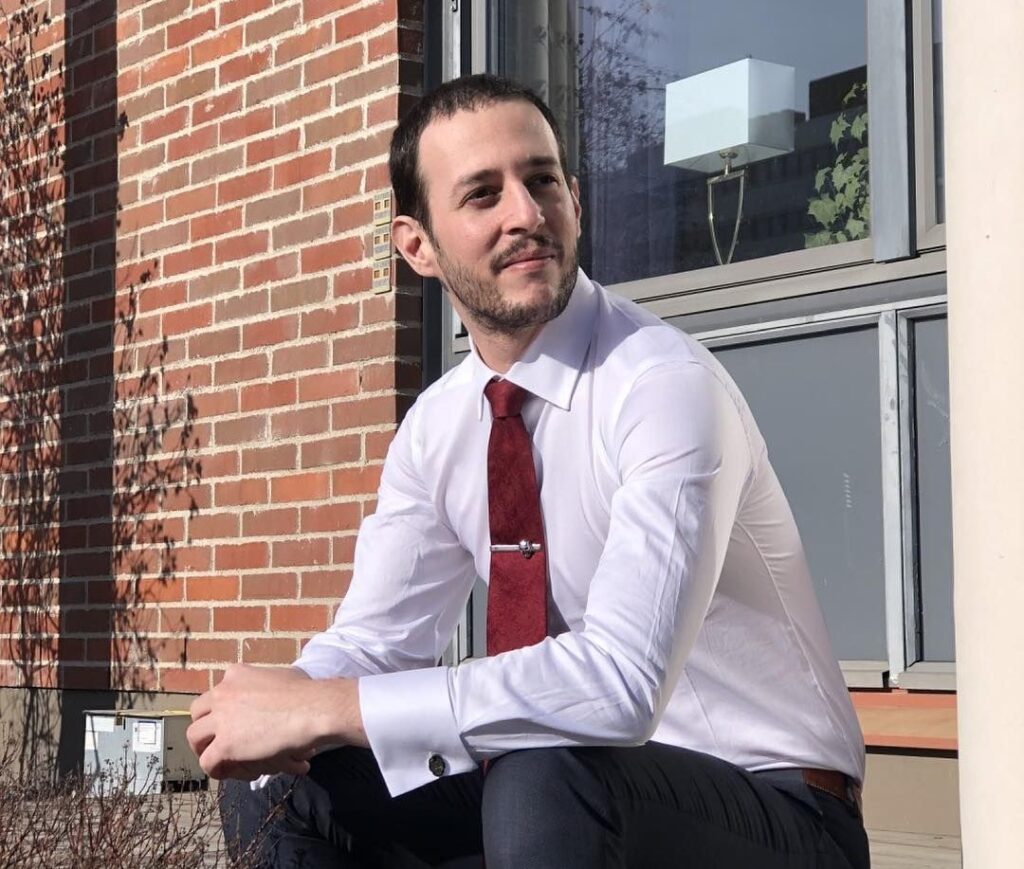 It is very glad to talk with him as he always give frank and sharp opinion without hesitation.
Let us enjoy this second interview with him.
How was TheNobleShoe business going in 2020?
Luckily for me, The Noble Shoe did amazing in 2020 and is currently performing even better in 2021. While many businesses struggled and despite most people working from home, there was a very strong increase in online sales of shoes.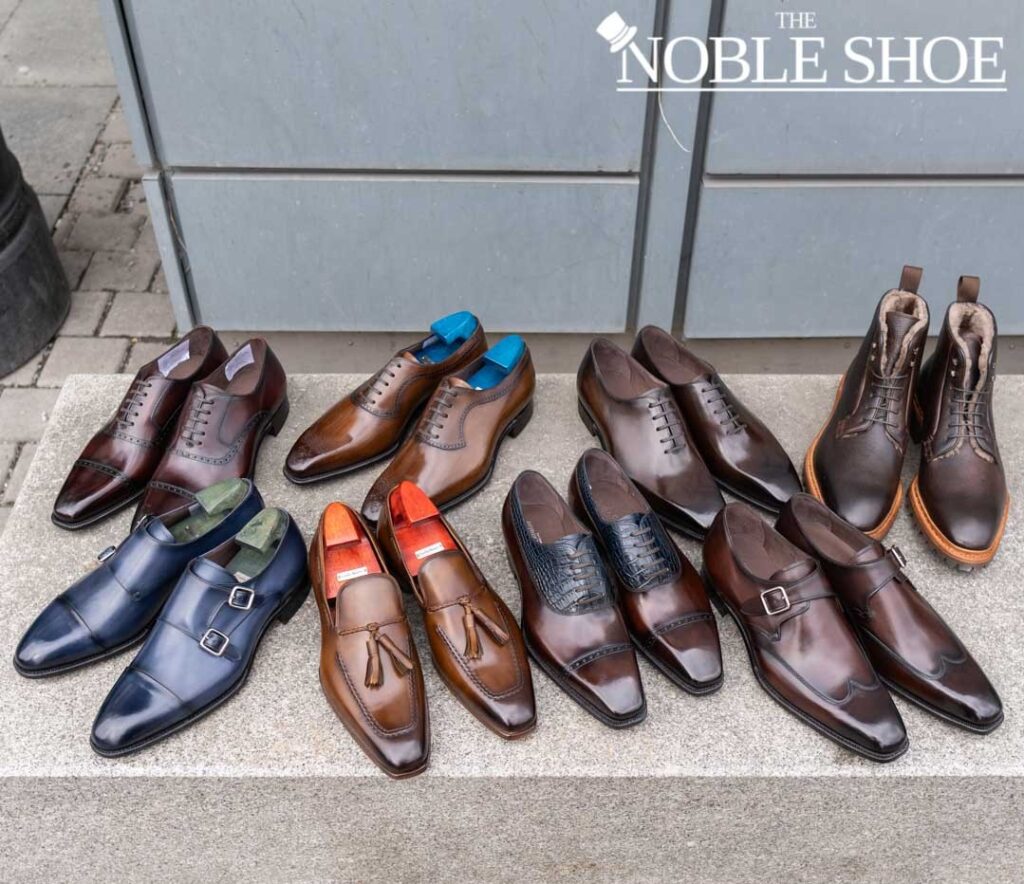 I am very excited about the future and look forward to sharing with everyone the plans I have for the next few years.
What is your top one focus in 2021?
There is not really one single focus in 2021. The main thing was to establish my brand/shop and slowly become an authority in the shoe business.
You could say that the main focus is to continue doing that and improve, but there are many little goals that together will help me achieve that.
In 2021 I plan to work on my own line of shoes (no name yet) and establish a platform and demand for the shoes.
I also plan to develop my own new website with a refreshed look. Everything will be the result of a new rebranding and brand image company I hired at the moment.
Automation and being able to hire a trainee to help me with things is also a very important goal, as I want to focus more on content creation.
Expansion of the blog and the new YouTube Channel is also very important to me!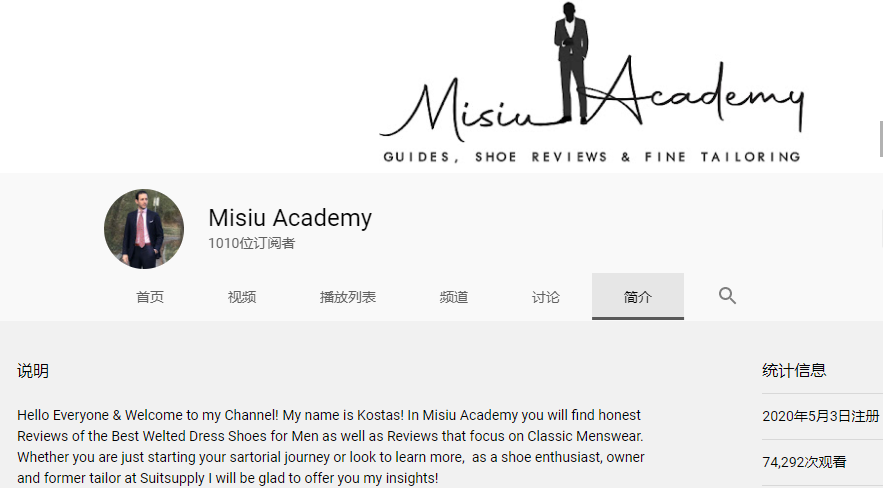 But above everything I want to continue offering the best shoes and service in the world.
To do that, I will be studying at the shoemaking school of Stefano Bemer in 2022.
Your blog and webshop have been established for only two years, why is it so successful?
Considering the circumstances, I suppose they have been very successful. I see many blogs, shops and channels that lose their identity and promote terrible products just to make a quick $.
My business model is based on 3 things. Great products, amazing personal customer service and honesty. I will never sell items I don't believe in, or promote them for that matter.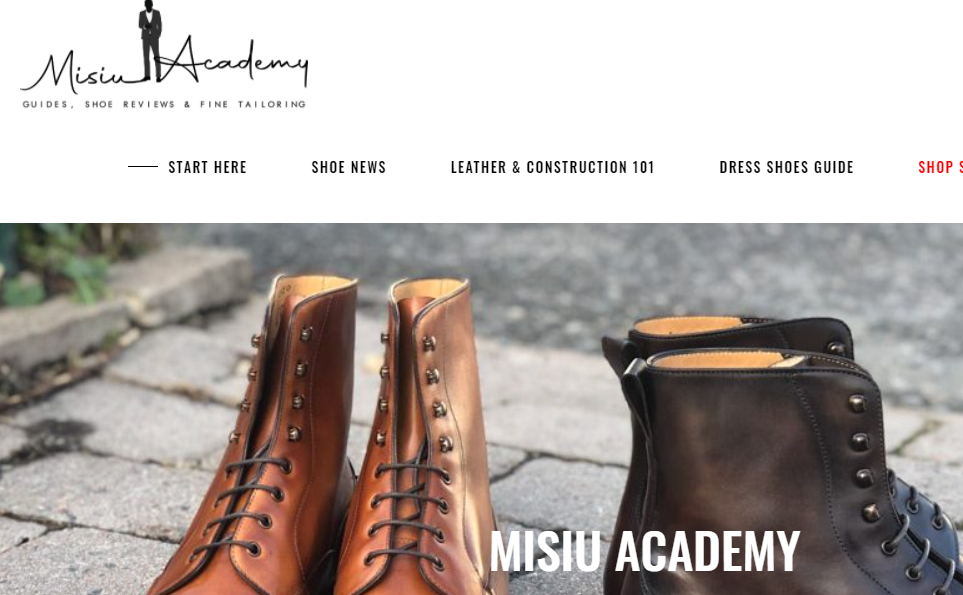 I think people really appreciate that and now that they know their size, they are comfortable with my shop, can easily buy styles not seen elsewhere and if they need technical information reach out to me or read the blog.
How do you balance blogging and shoes business?
I don't really have much free time unfortunately. While the blog and YouTube are "independent" hobbies, they are still tied to my shoe business and a great channel to occasionally showcase my products.
It is quite difficult to make a long post every Tuesday, a video every Friday and on top manage the shoe business by myself.
This leaves me with very little personal time, but with experience comes automation and efficiency. Luckily I also enjoy what I do even if it is difficult at times.
This is the entrepreneurial life however so you have to make compromises. I truly believe it will be better when I can solely focus on the more creative things in the future!
I notice you stock a lot more brands than your beginning with only Carlos Santos. How do you position each brand?
I wanted to fill the gaps in each price segment.
Carlos Santos is an excellent entry level brand between $300-$400.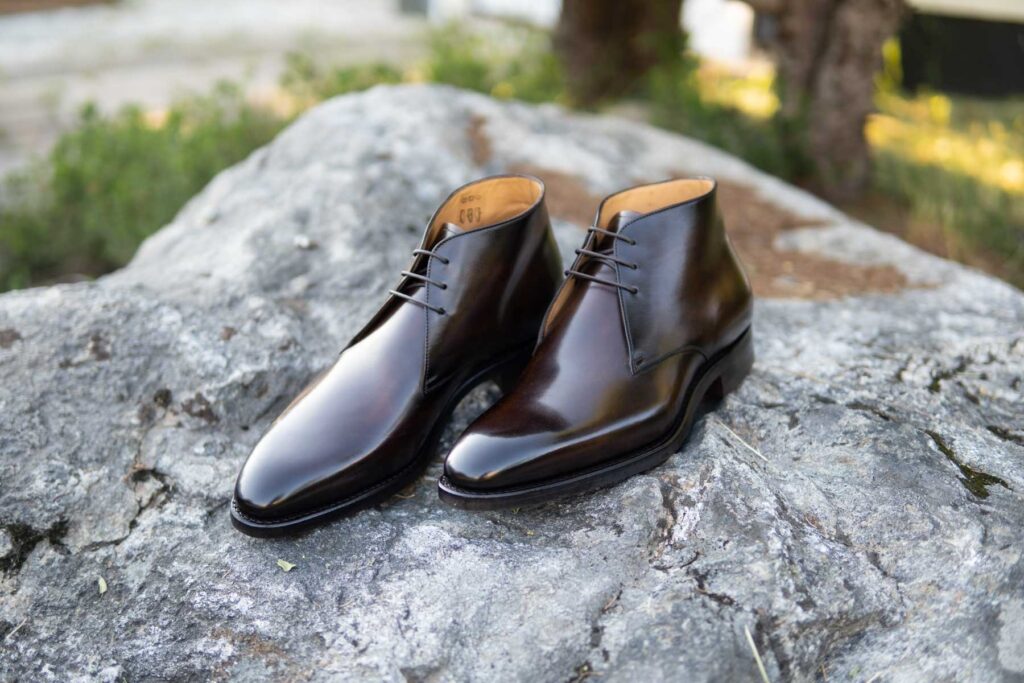 Crockett & Jones is a very well-known established quality brand between $500-$800.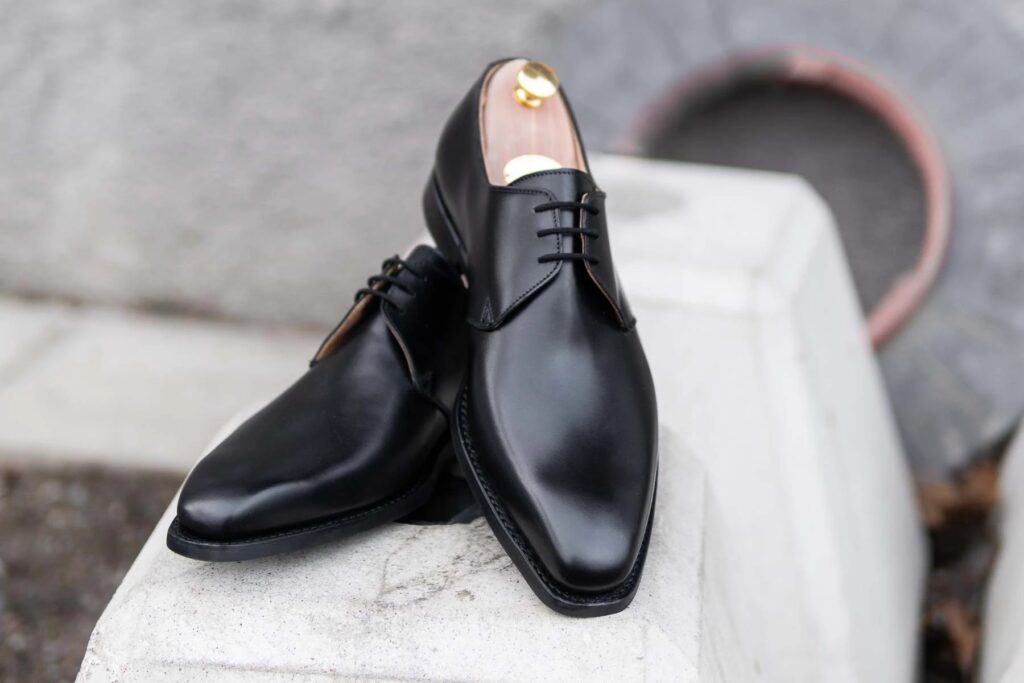 And then you have Paolo Scafora & Maftei that occupy the high end handmade segments for those that look for more unique styles and looks.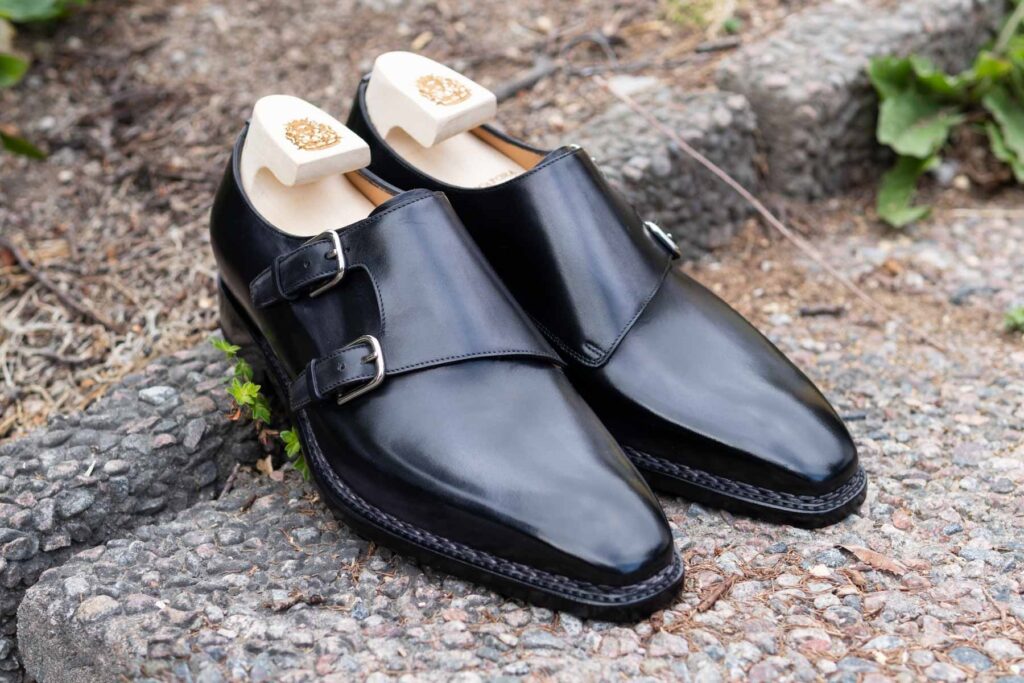 The real value for the average consumer is between $300-$500 as you can get a pretty good shoe that will cover all your needs. Above that, you enter the more enthusiast level world where you appreciate things like construction, made by hand, little details and excellent features and leather.
A good shop should try to keep a good balance between these two and offer the opportunity to take a step back, or a step forward.
You told US is your biggest customer base, how do you describe them and their preference?
That is true even though I noticed a healthy increase in sales in Canada, Australia, Middle East and Singapore/Hong Kong.
Most of the US customers have been really lovely and find the southern European styles refreshing compared to say Allen Edmonds. They want something different, sharper and they enjoy the patinas or the classics.
They can be quite bold with their choices, but very often will pick a variation of a classic oxford in brown or black.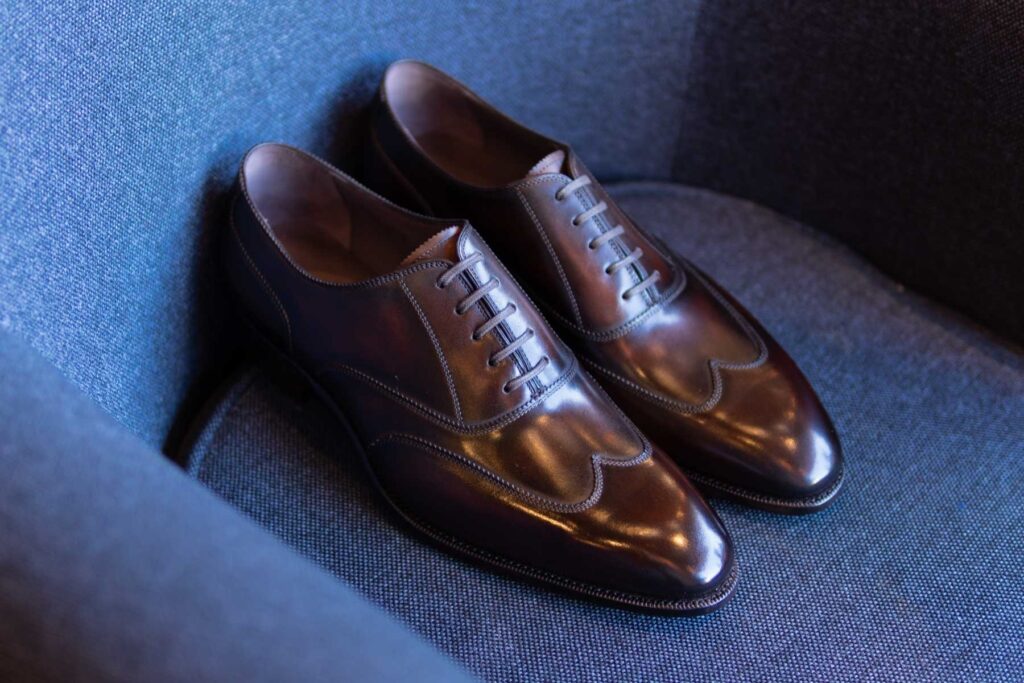 Sometimes it's difficult to gauge their sizing when they use terms we don't have in Europe or brands that are not accessible here but through communication we can often solve everything.
My only issue is that they never seem to read the descriptions or sizing advice on the website. It can lead to unnecessary returns and confusion. Most of them will also ask for a discount code, but it is very difficult to explain how the business works and what it needs to remain profitable.
I very rarely have a bad experience with a US customer and have actually made many many friends through The Noble Shoe!
As a blogger, what trend or change do you notice in this industry?
The thing that annoys me the most is the popular blogs that sell their soul for money. Any website with a lot of authority can manipulate or influence their audience and sell them junk.
For example, type "Best Chukka Boots" and see what comes up. I even had a "fight" in the comments section of one famous blogger.
This is a trend that continues to grow with affiliate marketing, making it harder to justify better quality purchases through other shops.
There is also a growing trend of casual clothing and shoes influenced a lot by the Covid Pandemic.
However I believe that when the markets open up again, people will want to go out, enjoy life and refresh their wardrobes and support local businesses.
You have been seeing a lot of shoes, what aspects do you most care about?
It's hard to say because I learn something new every day.
When I started, I thought only Goodyear welted shoes are good and Blake stitched is terrible.
Then I learned about what a real handmade shoe is, handwelted and handlasted and what an illusion "handmade" is for some brands that use that word in everything they make.
I had also many interviews with people in the French industry that changed my view over good Blake Shoes. Caulaincourt, Aubercy to name a few. In the end, a properly made shoe will last for a long time and each construction serves it's purpose.
What I care about is aesthetics (if I like how it looks), fit (because a bad fitting shoe is worthless) and less about cost or construction (apart from cemented).
Leather is also very important and finishing, but something you discover with age, wear and experience. I have handled shoes that were absolute garbage while others surprised me nicely.
How do you think of Chinese shoemaking?
Other than a pair of Yeossal that I am commissioning right now, I don't have much hands-on experience with Chinese Shoemaking.
However, I can tell you a lot of things about them. Chinese workshops as well as brands in Vietnam and Indonesia are doing some great things.
Oct.Tenth, Fugashin, the Indonesian Boot companies and Winson and all the other Japanese brands. They keep pushing the envelope, improving and innovating.
On the other hand, many European brands with the worst offenders being the British Brands remain stale and rigid and comfortable with what they have.
The continuous improvement of Chinese brands is their biggest strength at the moment and great to see.
Many people have told me that due to political beliefs refuse to support Chinese made products, which can be a shame as they are genuinely good shoes but it's their choice.
I can recommend a lot of brands from Asia and look forward to trying them myself soon.
Tell me how you think my hosting the first China Trunk Show!
I was very excited to hear about your Trunk Show in Shanghai This June.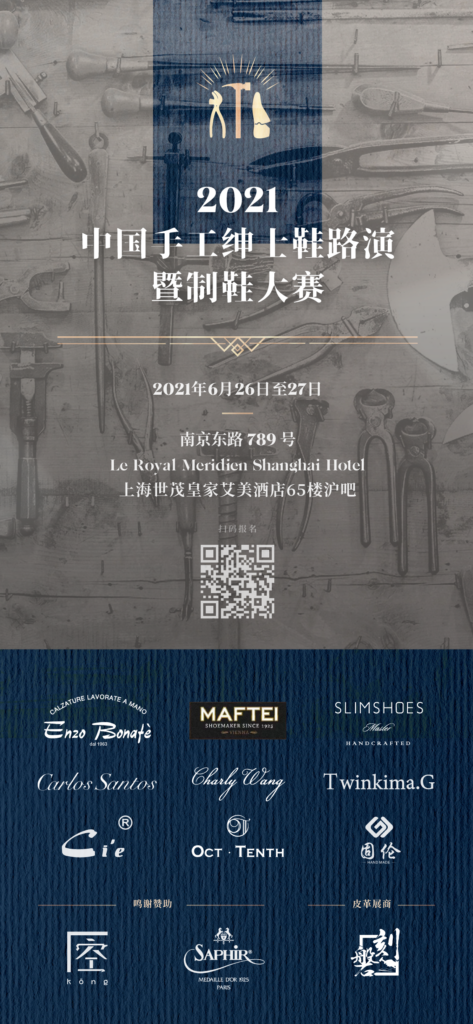 I would love to do the same in the US when the situation allows for it! I think it will be a great way to create a show and bring people together and let them experience first hand the joy of good shoemaking.
Hoping to hear more news about it in the near future! I wish you great success and a nice coverage in the blog!