I love Edward Green very much for two reasons. One is the last is maybe the most conservative in today's market, and the round toes are my favorite. The other is focus. In my summary of focus ranke of dress shoe brands, most brands offer belt, bags even sneakers. After so many years operation, only Edward Green and Crockett & Jones still confine their offering to dress shoes, maybe a little collection of leather belts.
Edward Green has done something better than Crockett & Jones on focus, when Crockett & Jones has released more than 100 models, Edward Green only have dozens even counting the models made for private labels.
So when we speak of classic, Edward Green is on top of John Lobb.
Check this pair of Cadogan.
Pattern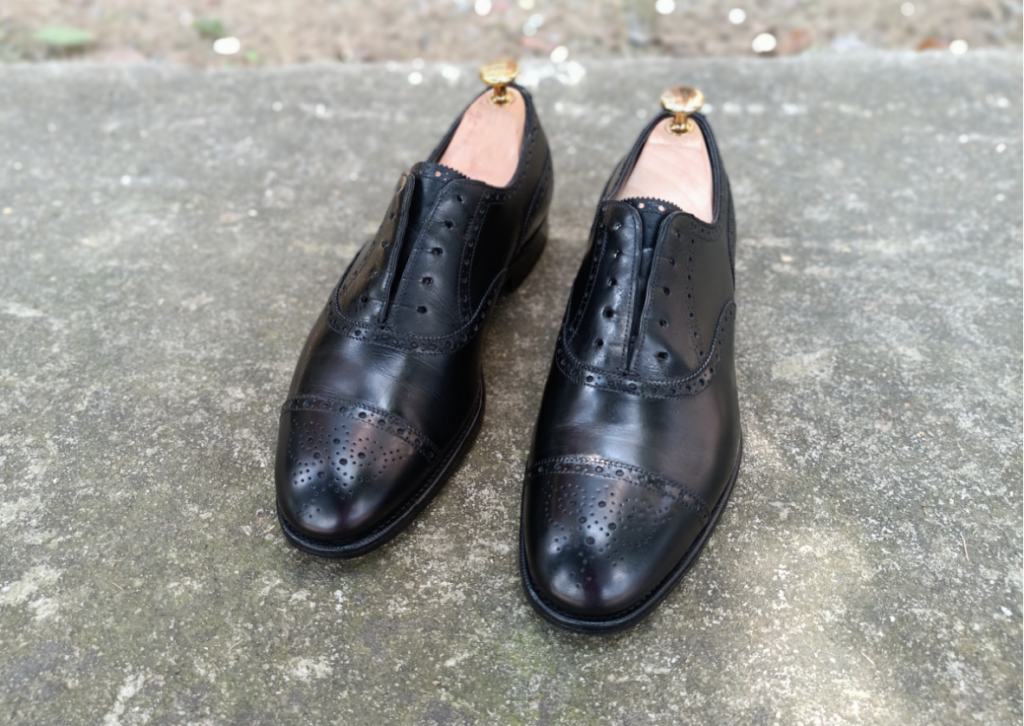 Cadogan is a pair of Quater Brogue with a very saturated toe medallion.
Edward Green has made some very eccentric or daring models, but those can only found on some forum and do not inherit to this day. The remaining are just the most classic, and you can say the most boring models.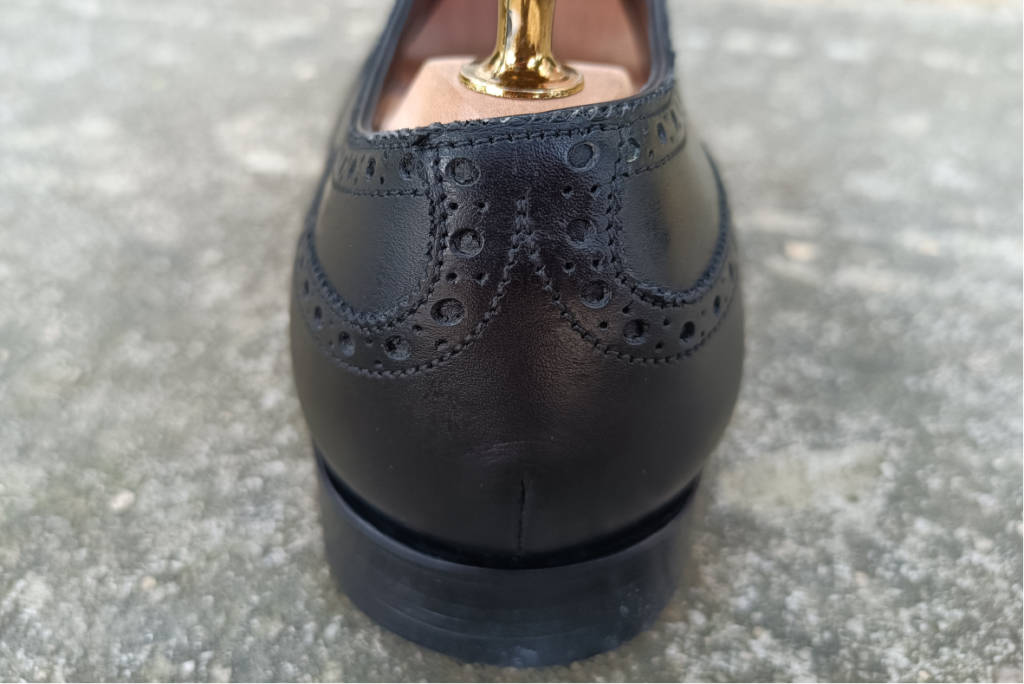 Heel has special design and the asymmetry is quite impressive.
Last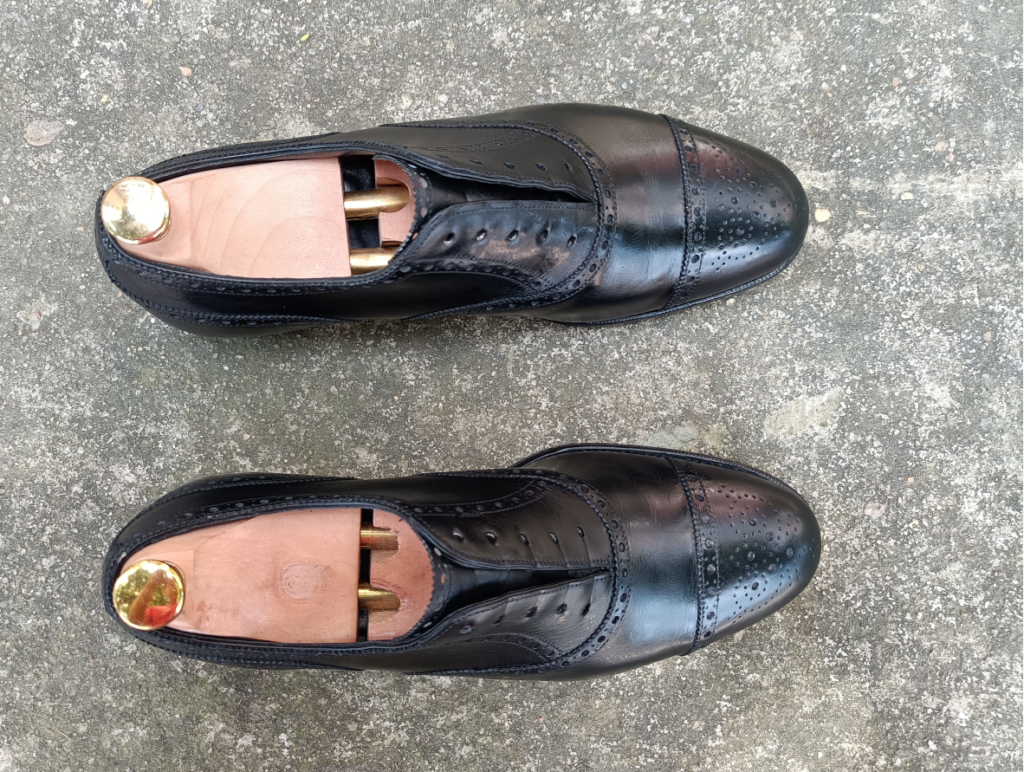 No matter which last of Edward Green is your favorite, 202 is the most classic one, period.
This is the best representative of English lasts and stands the test of time.
If there is one new brand depending on this kind of last to survive, the chance is minimal, however, Edward Green uses it effortlessly.
I always say Sons of Henrey is copying Edward Green, even the last was developed by Springline, the exact one which designed last 202 for Edward Green, however, you can still find the classic round last of Sons of Henrey is slightly sharper than 202.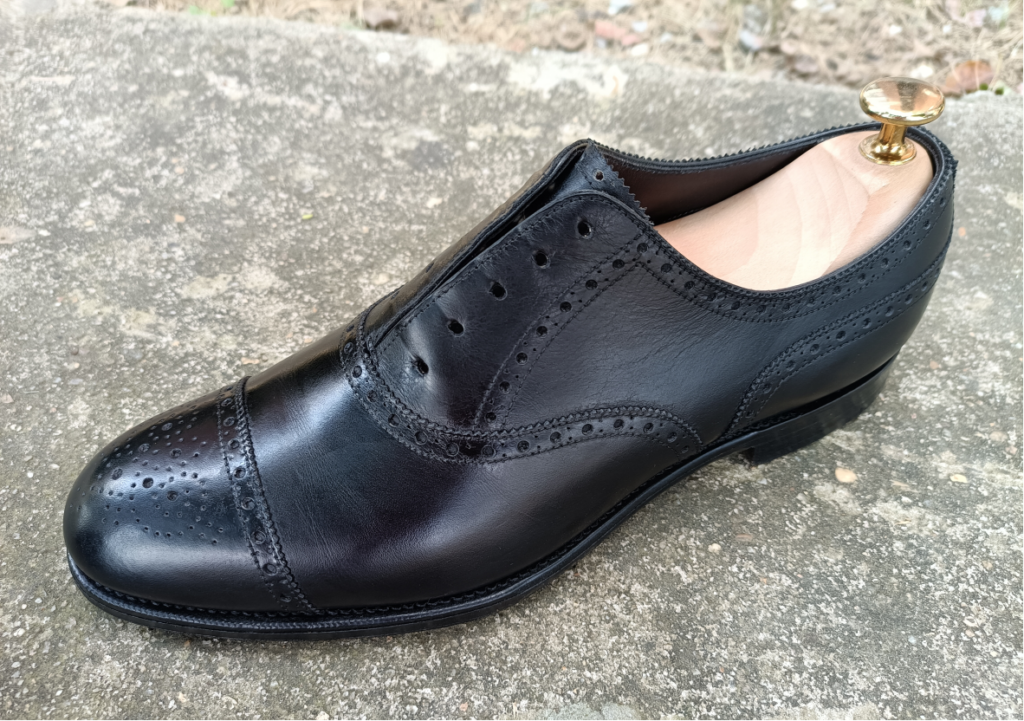 There is another feature of 202, the banana shape, maybe the only one in England.
Craftsmanship
As a shoe enthusiast myself, I see shoes everyday, Edward Green does not have too much to notice, but enough to distinguish it from others.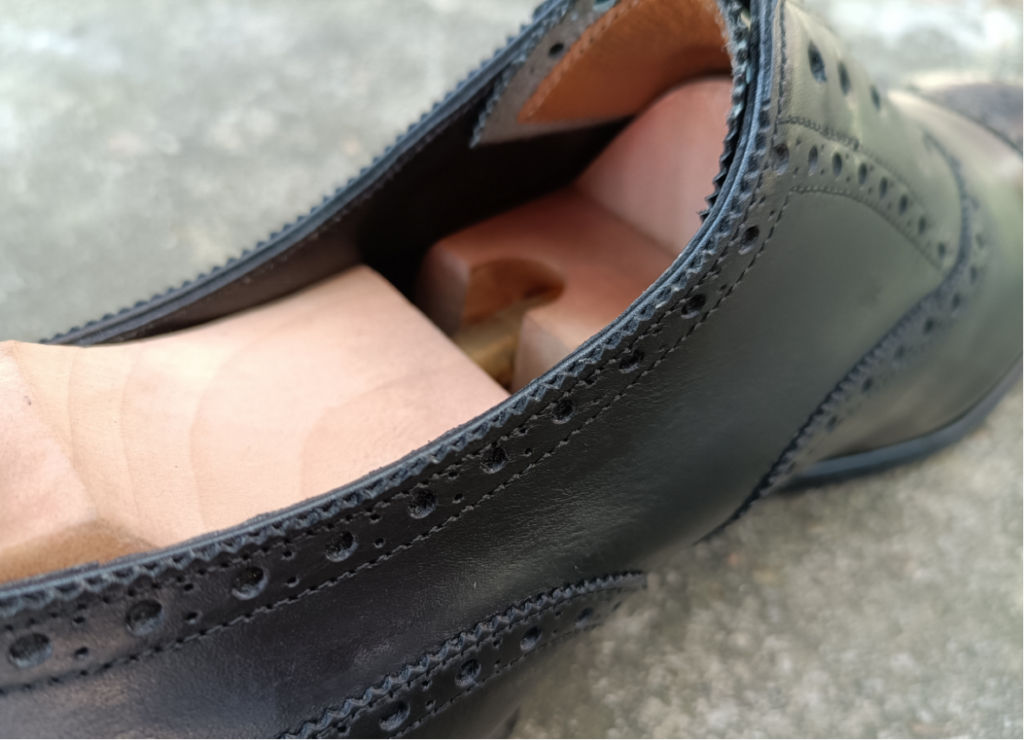 The jigsaw edge of upper is not only seen on Cadogan, but also Malvern, very iconic.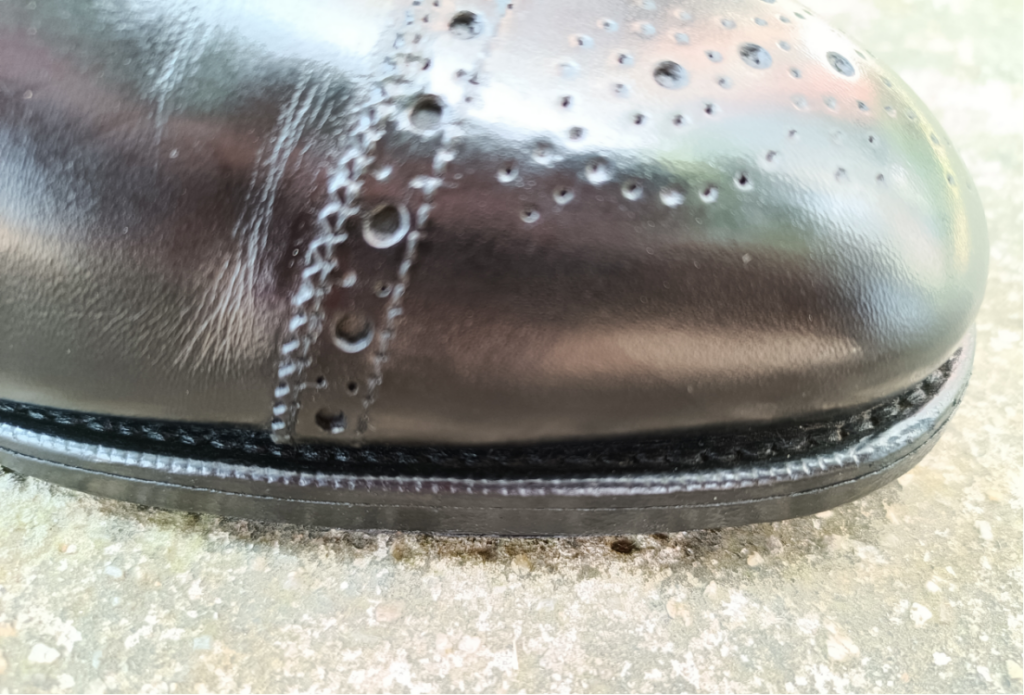 The other is the edge process of welt. If you only count the density of welt stitches, Edward Green is not so impressive, only very close to upper leather. but the edge is 45 degree cut and pressed with very fine fudge wheel. And the most distinguishing point is the toe area of welt, it is so close to toe.
Mattina follows, and Edward Green's fudge is finer.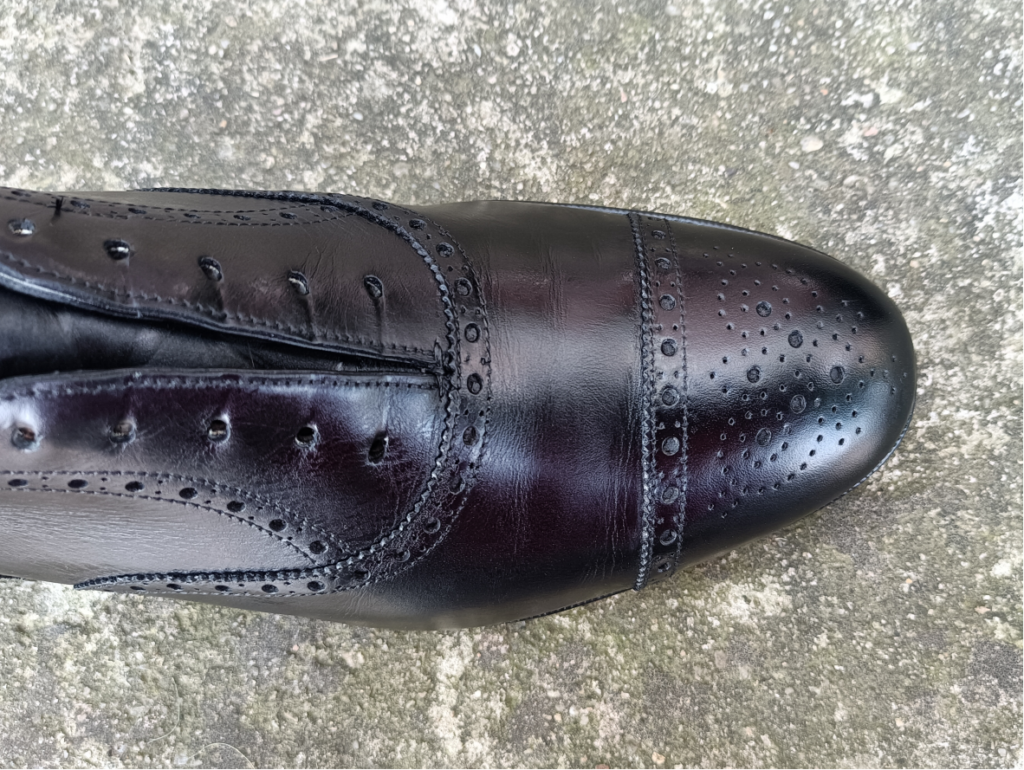 What is the benefit of closing to upper and angled welt edge? The welt is almost invisible from top view.
When the welt is there but not so prominent, the shoes say exquisite and elegant.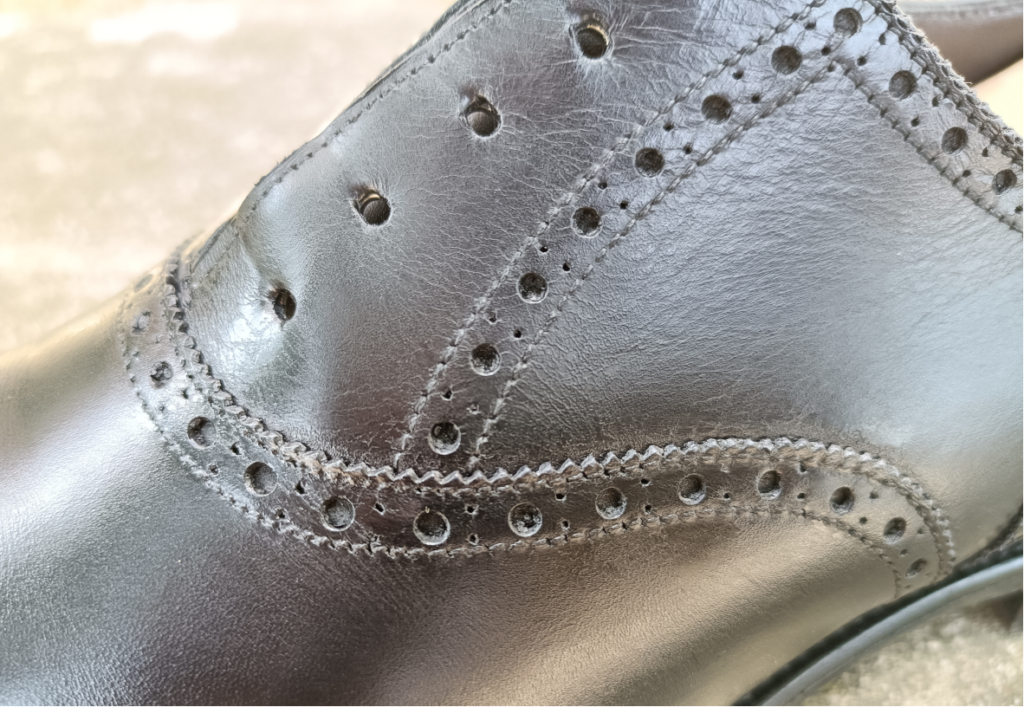 Seams on upper is tight and aligned.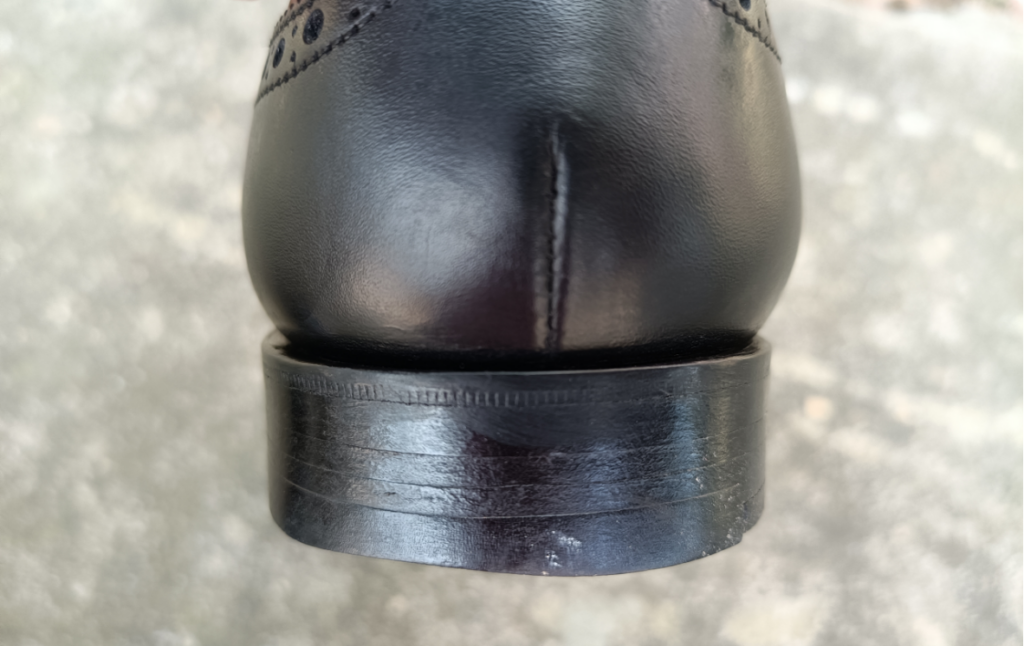 Fudge on the heel is well executed.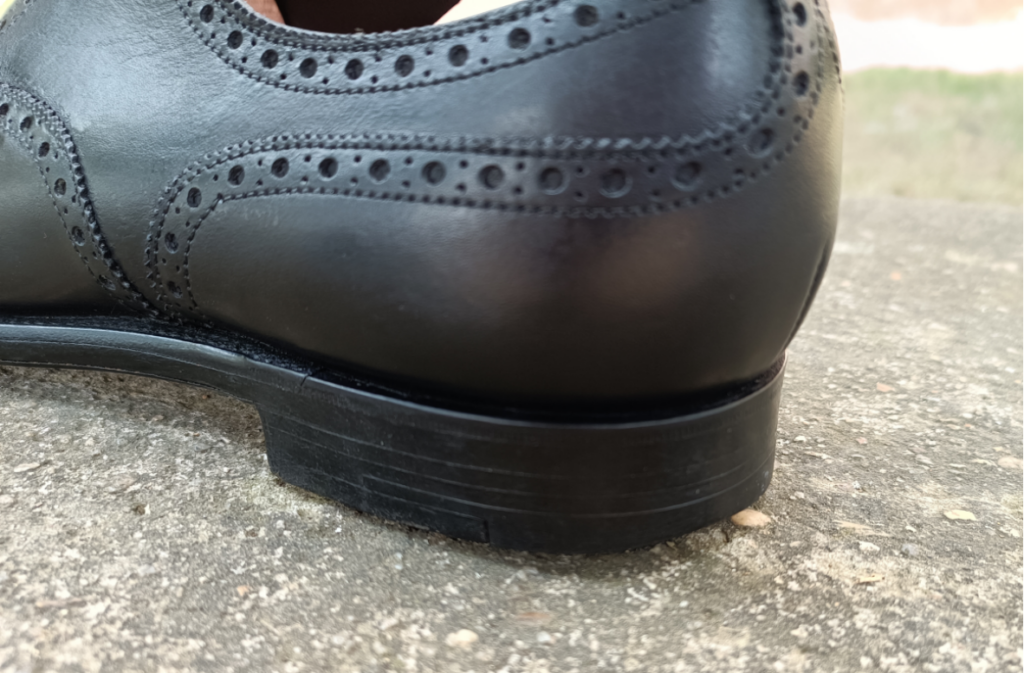 Gap between heel upper and heel block is the top level in machined made shoes.
Out Sole
Tow tone sole made of JR soles. Slightly beveled the waist is very understated.
Conclusion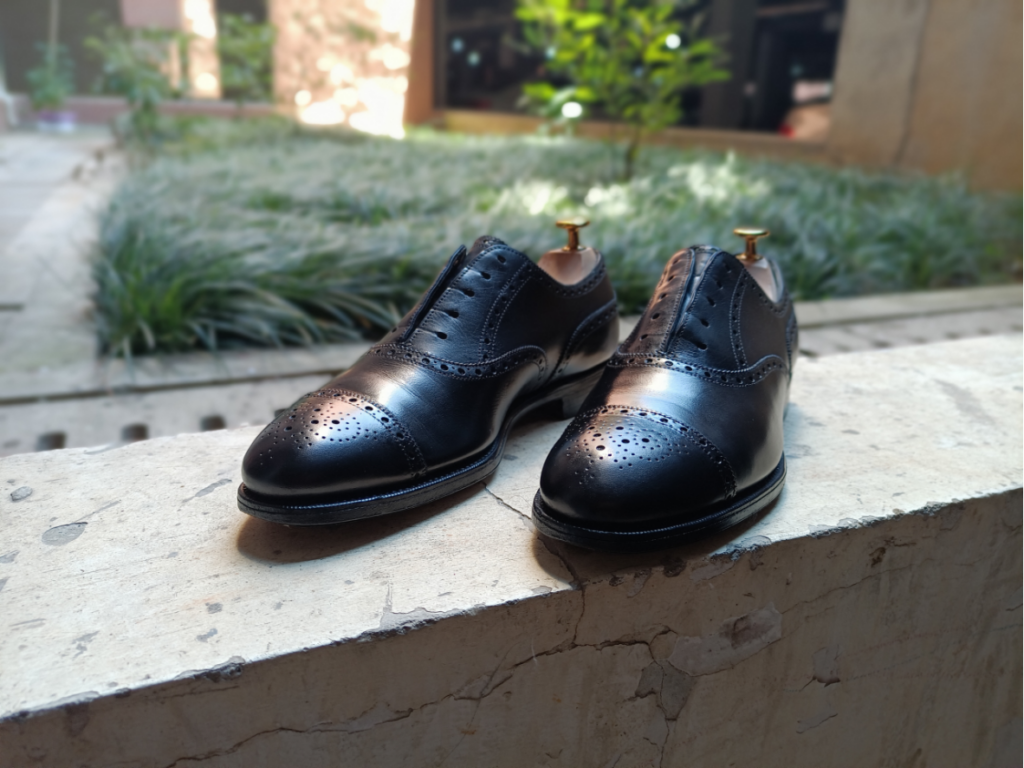 Edward Green may be the only one who choose to stay as it was.