The best Spanish bespoke shoemaker, who apprenticed under a lady Master working in John Lobb St. James for 36 years, and opened his own atelier in Barcelona in 2014, Ramon Cuberta accepted my interview.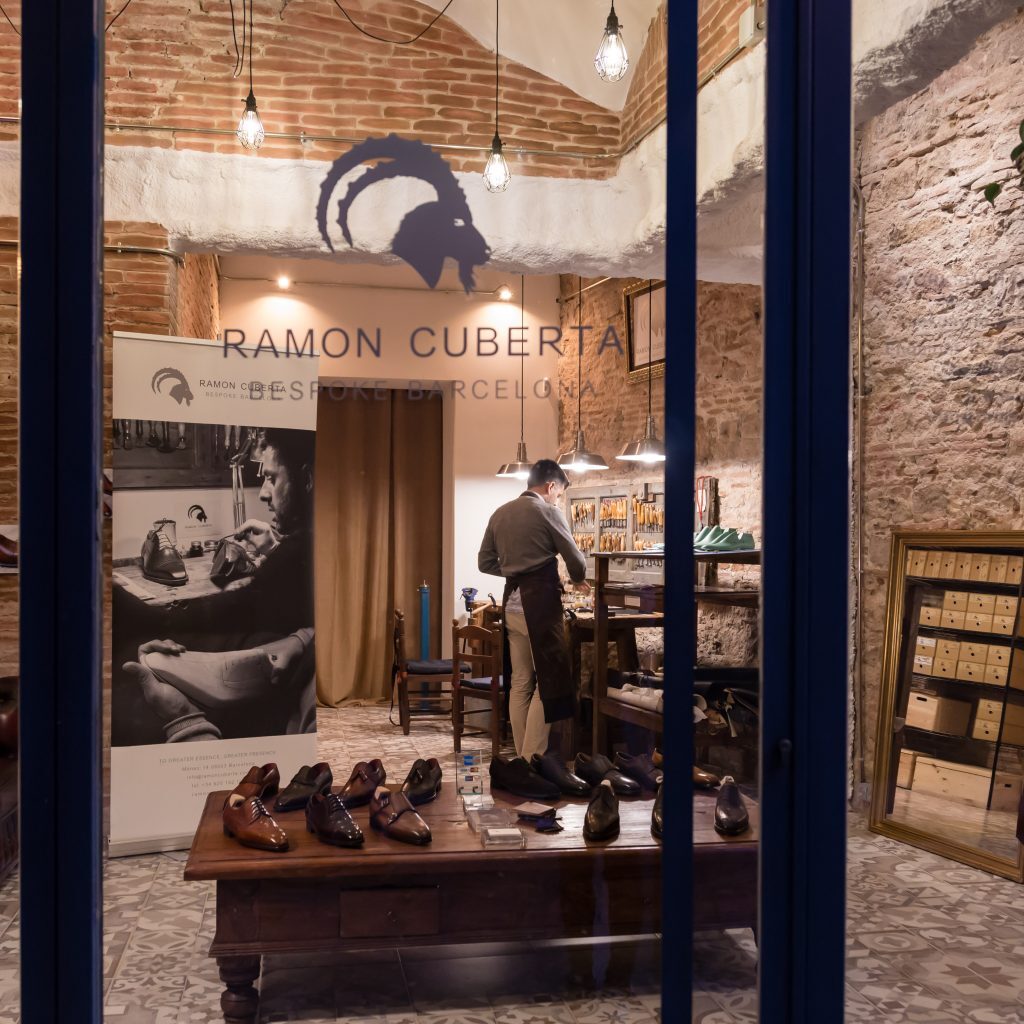 Ramon has great reputation all over the world, and maybe the only famous Spanish one. Although his shoes are very shinning, himself prefers a low key status.
Let us hear what he likes to share.
Could you talk about yourself more?
As a boy with a happy childhood, I grew up surrounded by family and very good friends, with values ​​in a rural environment in Catalonia at seventies and eighties, when climate change and the internet were not yet known.
What is your previous profession before a shoemaker? How did you feel when you worked at that time?
As a technical architect, I had a great time, and even now I'm still running…although I do not have any personal satisfaction as I get when I'm working with your hands.
Shoemaker for me is a feeling beyond a profession.
Do you think there are differences among this skills in Italy, France or Spain?
I think so absolutely. For me it has been very interesting to be able to learn from the best Masters and Maestros. It helps to achieve a broader and more enriching vision of craftsmanship.
Spain has a long history of making Goodyear Welted shoes, however, bespoke shoemakers are rare, what is the reason?
Probably because the trade is being lost and Spanish institutions rarely value this cultural richness of a trade that is really still alive in many other countries.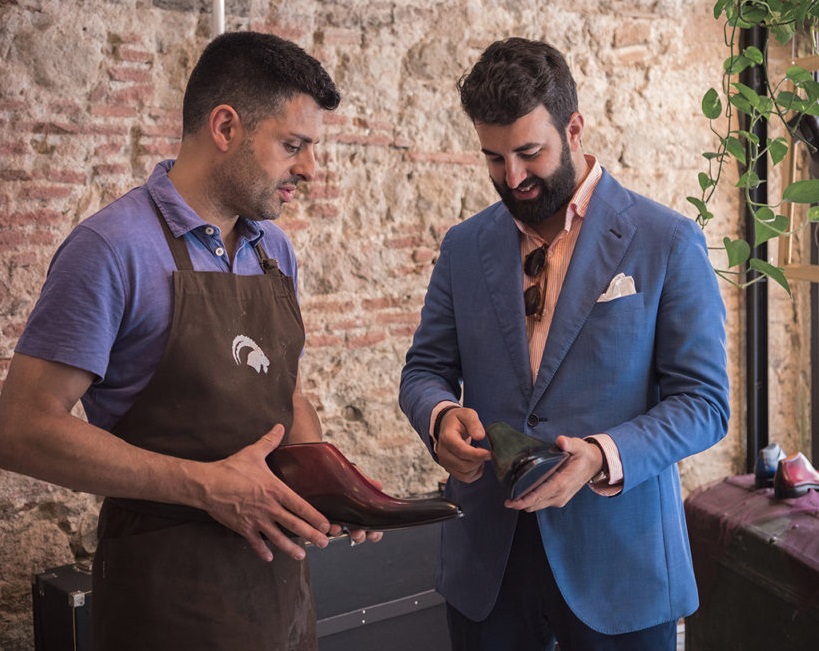 My experience has been that most of my clients are not from my own country, 90% of them come from all over the world. That fact makes me think and ask why.
In your vision, when Ramon Cuberta is the one you should go to? Take an example, when people want a pair of prestigous and low profile shoes, they go to John Lobb London. When people want something very unique even extreme, they go to Christopher Corthay. What is yours?
I don't really think about where I'm going with shoemaking, and I don't share your point about considerations of these great shoemakers.
I would like to distinguish craftsmanship with brand image and its possible prestige.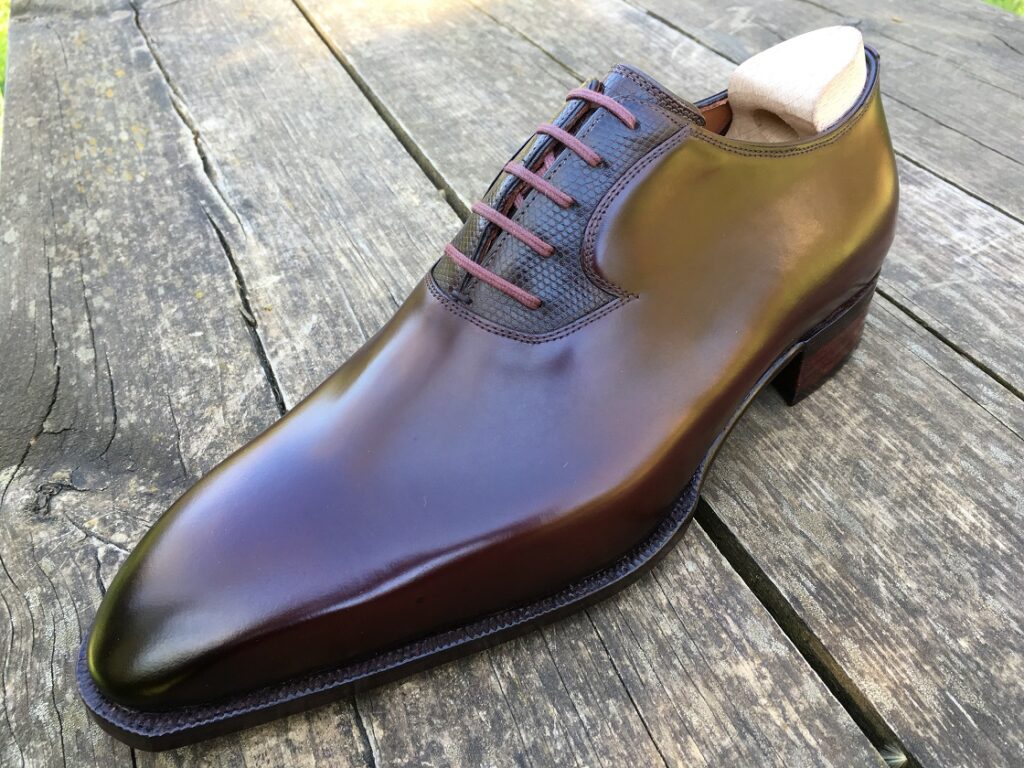 The distinction maybe comes from the intangible which brand projects, which to a large extent only depends on external perception and customers.
If I think about Lobb (London), it comes across my mind the idea of large tradition and prestige.
If I think about Corthay, I think about the idea of the original renewal, imitated by many European shoemakers. And who has managed to combine a very well done pret a porter (RTW) and extraordinary bespoke, that has taken the craft world to higher spheres.
Every bespoke shoemaker has his signature, when you see a pair of Yohei Fukuda, you know it is his. Do you have some style or characteristic people can recognize easily?
Signature, style, brand image, etc. I don't really care about it because it only depends on others, not me.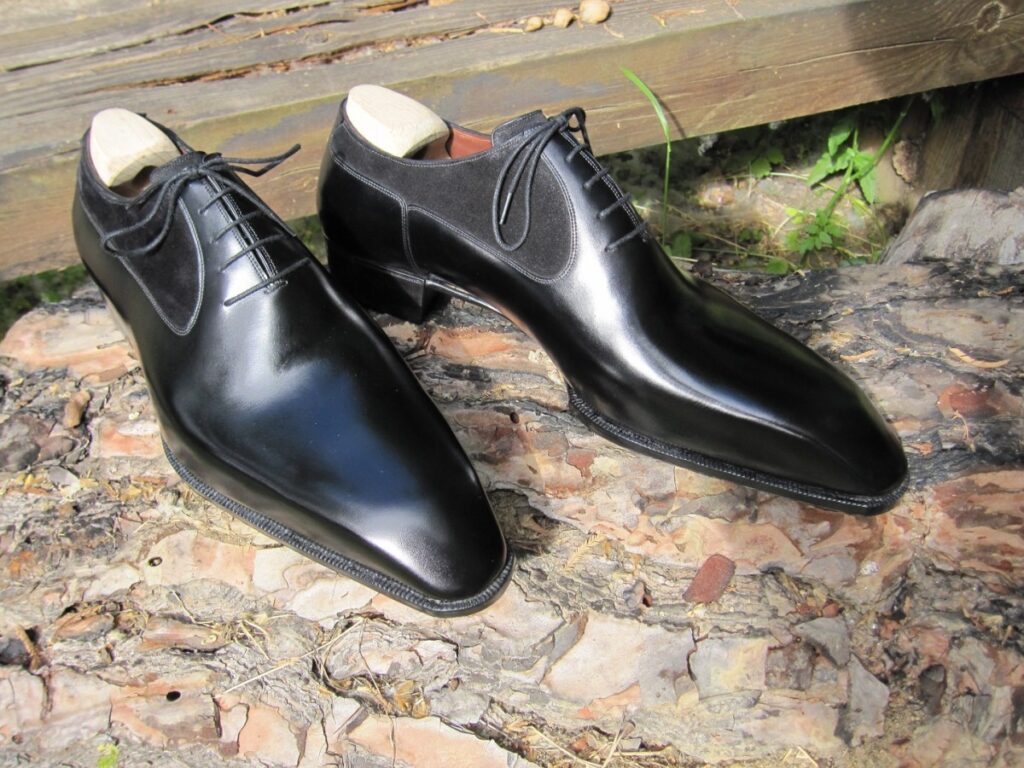 I try to do my best under all the dignity and honesty possible, imprinting the shape on the shoe that my hands could transmit, every case differently because the clients taste, that's all.
The others maybe will tell or not, it's up to others.
Where do your customers come from? Which country gives you most business? What are the professions of them? Artists, businessmen or politician?
Gentlemen who respect, admire and are able to ask for bespoke shoemaking service.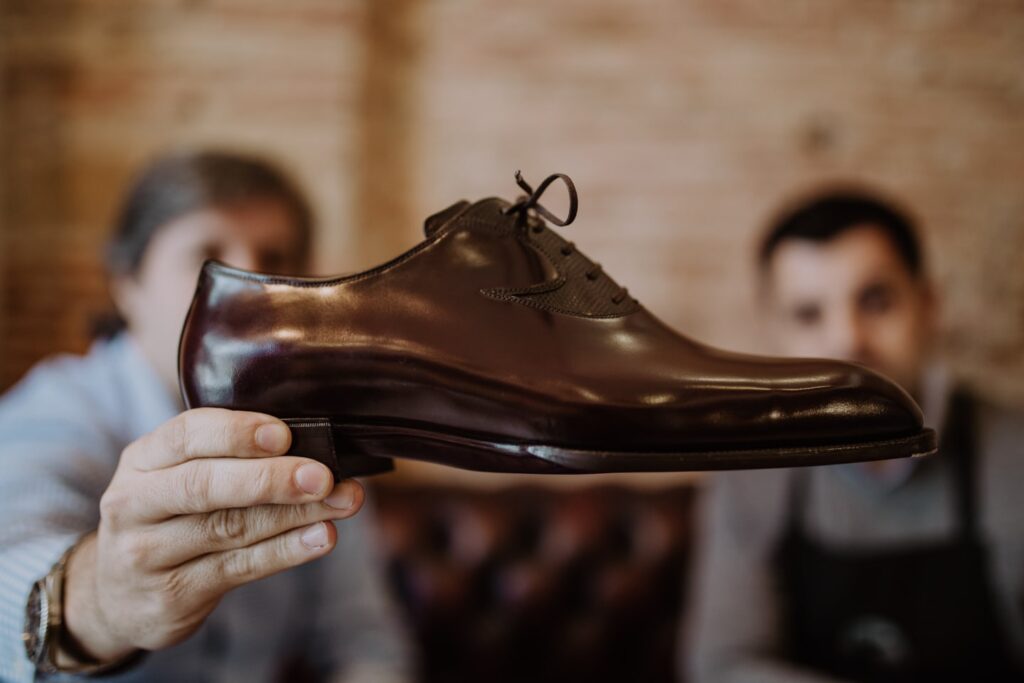 There always have been very interesting persons which I have the great lucky to meet and share a part of path with them.
I read you once plan to push RTW with Bespoke Factory, but it is scrapped, what happened?
It was a Spanish RTW factory and it was difficult to increase the regular quality standards of manufacturing production.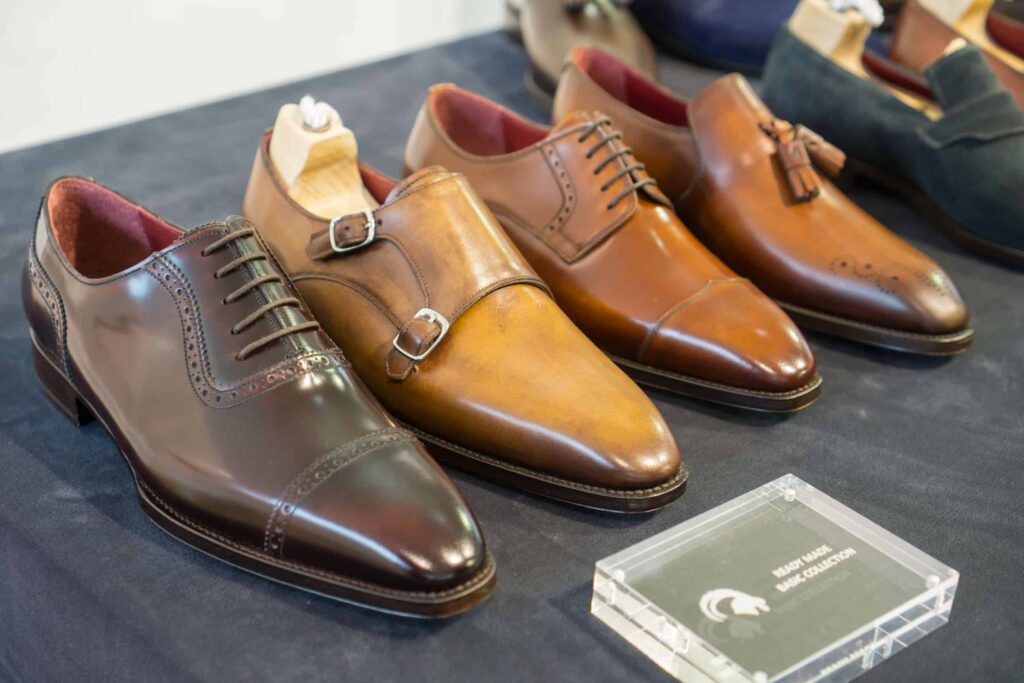 They used to demand an unattainable minimum annual production of my collection, which I cannot accept. That was all.
What is your plan for your business?
Continue with the highest quality and evolve part of the innovation of the comfort of the sole of the foot, copying the anatomy of the client's foot to the last, using new materials in the insole that are more absorbent of impact and more breathable.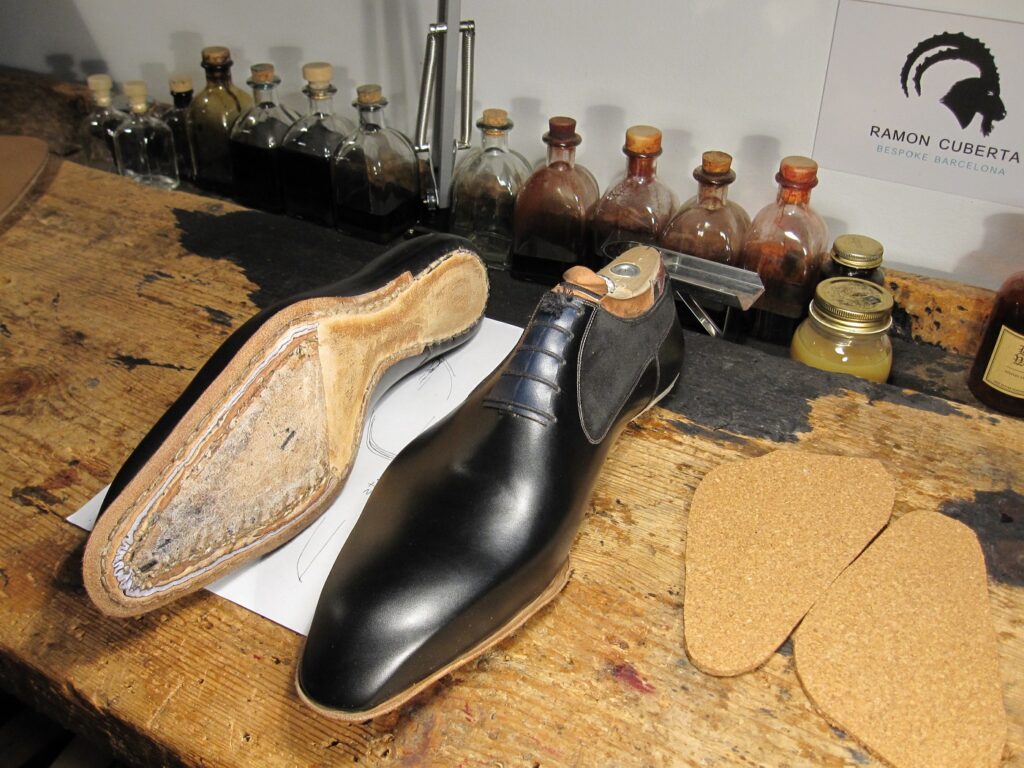 Please say something to Chinese shoe lovers.
Chinese shoe lovers are very particular and becoming more expert and demanding customers, you have a lot of great craftsmen shoemakers. You are starting to be a referent beyond the old continent.