Clematis is a famous bespoke atelier in Japan, the bespoke shoemaker TAKANO Kentaro used to work in shoe shop Gloucester Road and developed the private label KOKON, and served as inhouse bespoke shoemaker there. Later he set up his own shop Clematis Ginza.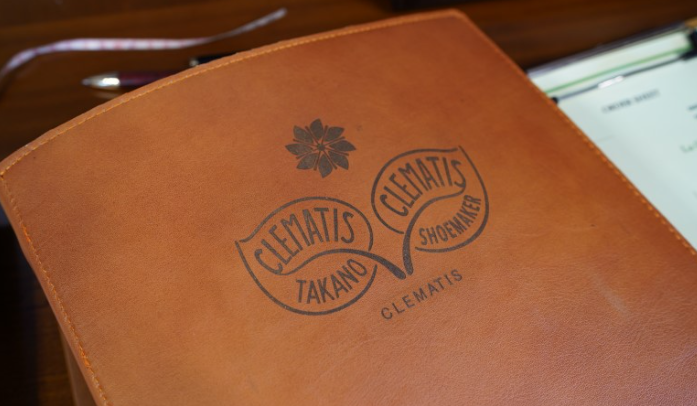 Its Bespoke service not only operates in Ginza shop, but also Gloucester Road and the very famed bespoke tailoring house Liverano & Liverano in Italy.
It is a great honour to have this interview with him.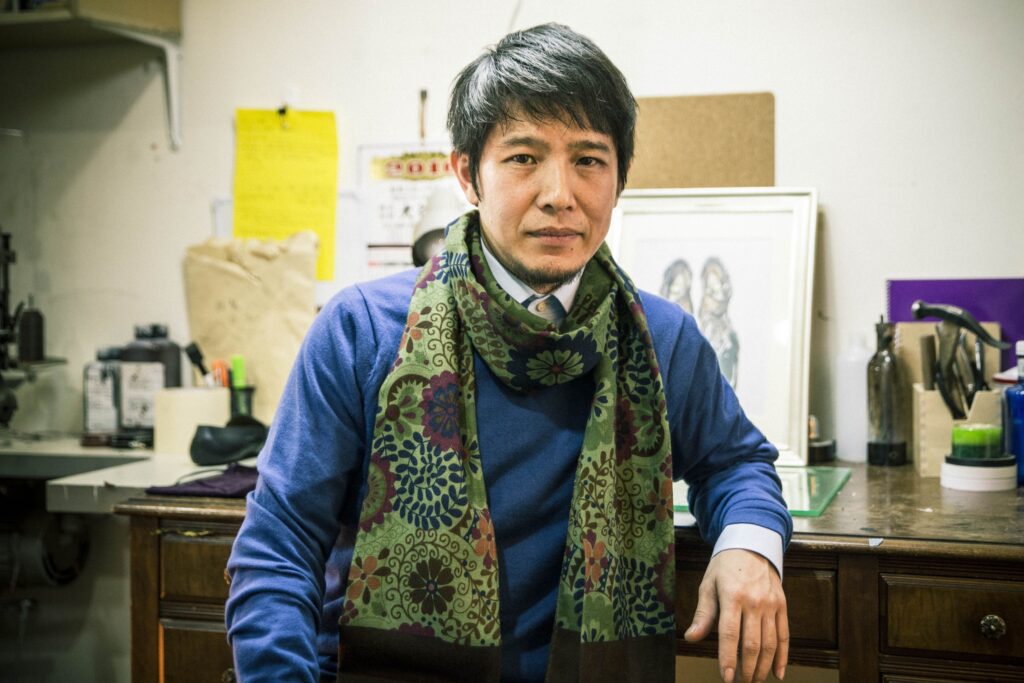 Could you tell more about your childhood, education and background?
I always play hard. I don't do lots of different things. I tend to concentrate on one thing and the one I chose was a bit weirdo, different from others. I think it is still the same. I concentrate on one thing.
How did you fall in love with shoes, and how to enter shoemaking business?
When I was a high school student, I didn't like wearing same loafers with others. My friends wear Japanese brand named 'HARUTA' but I chose American brand ' VASS' and I polished the shoes.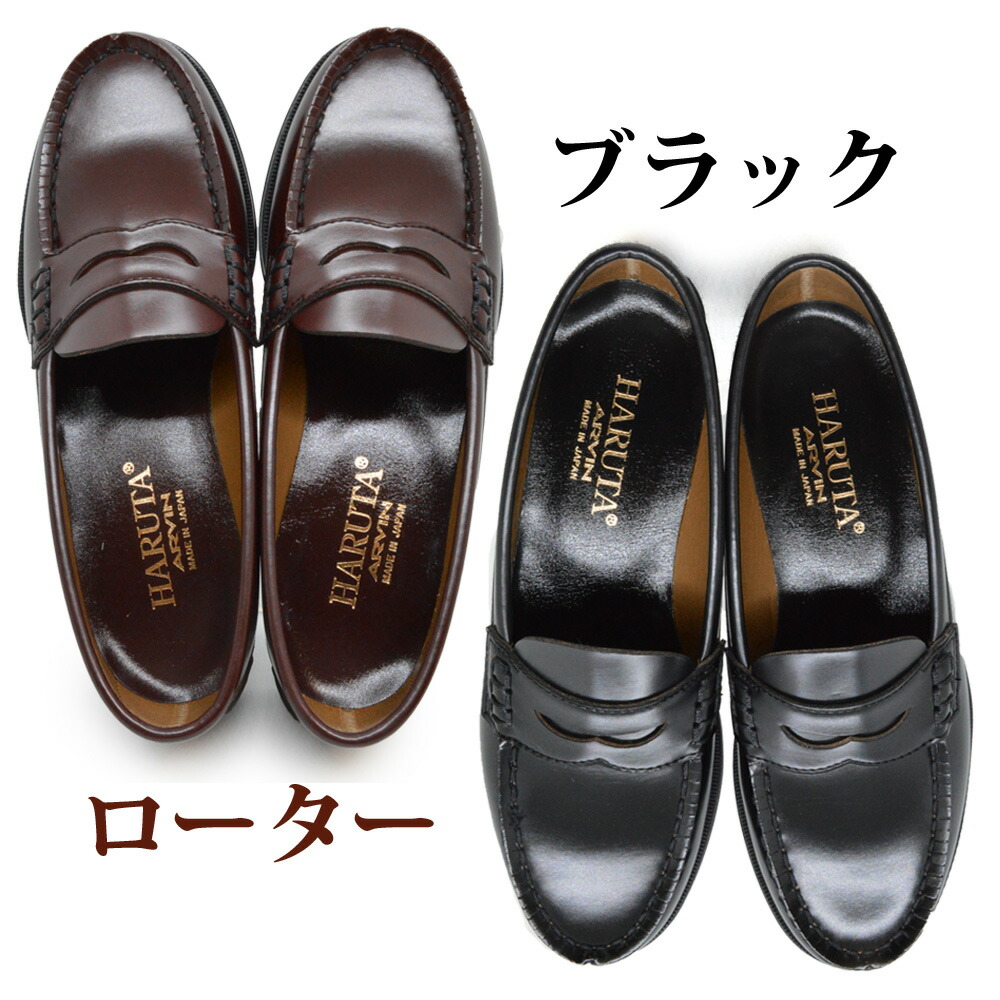 So that I was wearing shiny American loafers. It was only me among my friends and school.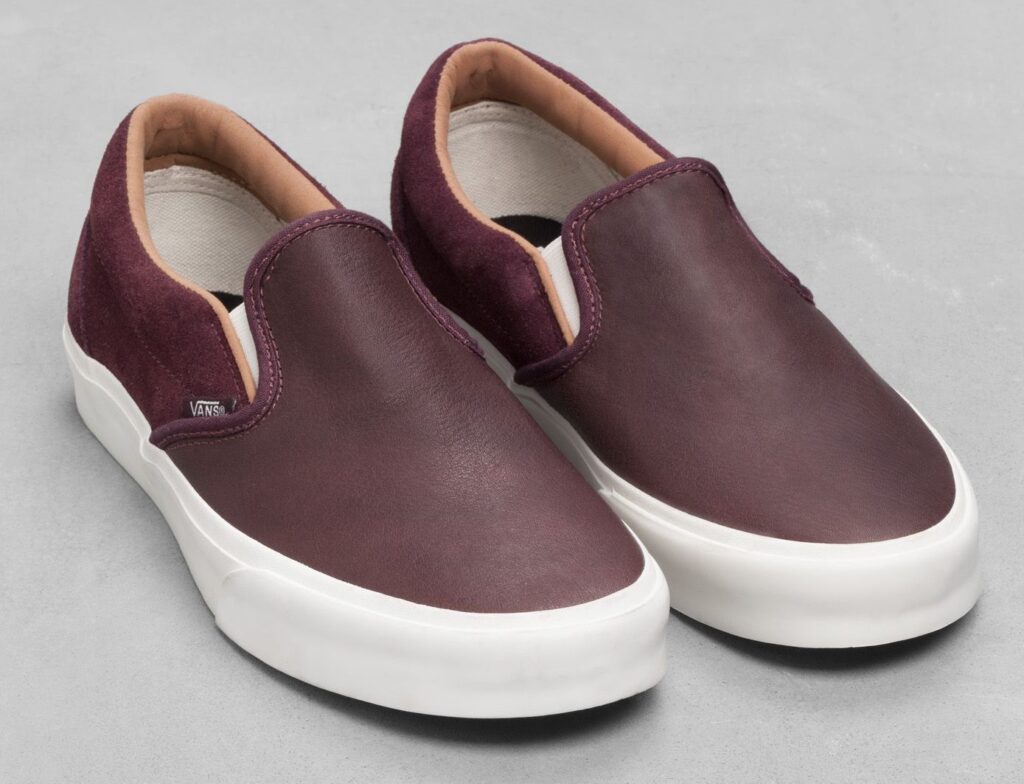 I was really into vintage fashion when I was young, especially my favorite was leather shoes in fashion items.
I have been kept the strong thought towards making shoes. It was like love, there were no reason. I want to make shoes which I make design. and now I still enjoy doing this.
How many trunk shows do you run every year and where are they? Why do you choose these locations?
We run about 6 trunk shows every year in Shanghai, HongKong, London and Seoul.
Shanghai and HongKong we go 2 to 3 times a year.
London, we visit once a year.
Seoul trunk show we have just started last year.
We usually have got offers from them. So that we visit their shops to do trunk shows. They host us at their shops. We are always happy that someone ask us to do trunk show with them. We don't know lots of each city and customers, so having good partner help us a lot such as advertisement and it help us to concentrate on seeing customers and making shoes.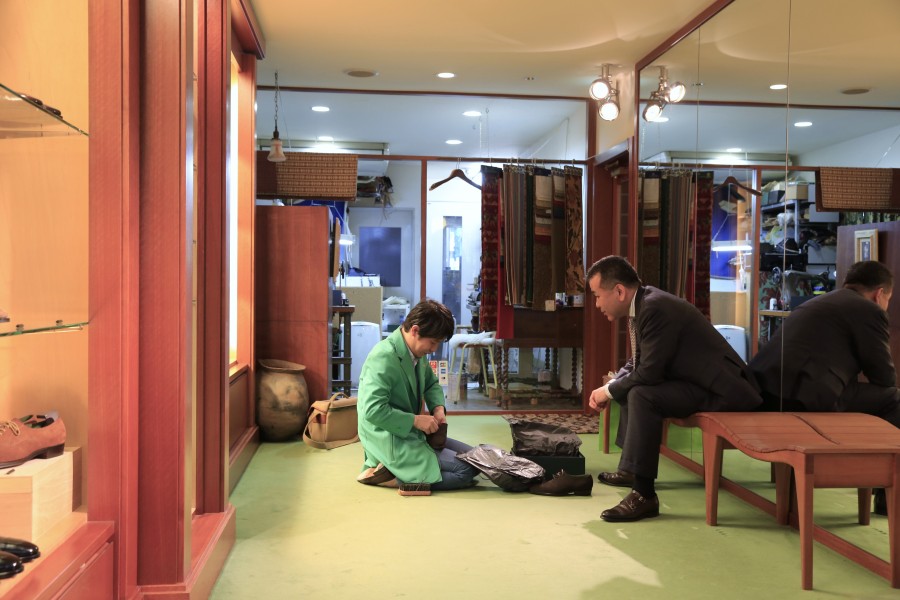 ・HongKong/Shanghai with Prologue
・Seoul,Korea with Lachiave
・London with Ascot shoes
What is the signature of your shoes? Is it possible people recognize they are yours when they spot them at the first sight?
We have our original medallion based on Clematis flower. It's popular to have the medallion among our customers. you can see it and will know it's Clematis shoes.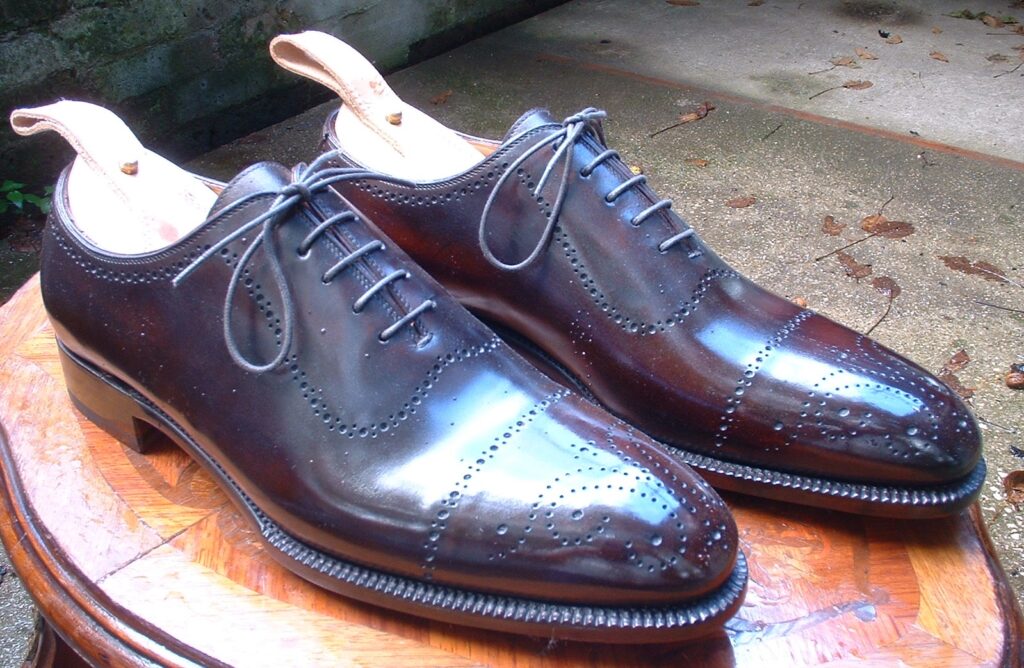 Also we have Clematis original top heel. the rubber part shape is original we designed like a clematis reef.
Who are the most important persons in shoemaking business to you? Such as tutor, partner or even special customers?
On Shoemaking business, Ms Chiba who is working with me has became important partner.
There are a lot of things I have to do for shoe business. I need really supportive staff for that and she helps me a lot.
And also people like you who support shoemaker like writing these kind of blog to tell people shoemaking world, they are also my partner. I always appreciate them.
What is your philosophy behind bespoke shoemaking?
The every step for making shoes are full of philosophy and aesthetics.
It is really important for me to draw one artisan line. My lines on my shoes are not a just line like using a ruler.
I remember Clematis offers RTW, is this line still running? How is the business?
Yes we do. You can buy our shoes at Isetan Shinjuku which is really popular department store in TOKYO.
Why did you want to offer RTW, is it a compromise on many aspects of bespoke making?
RTW and Bespoke are very different, for example the last. RTW is for everyone. Every feet  is different but we have to use same last and need to be fit. Bespoke is for the customer I've got an order. That's the big difference.
I'm learning a lot from this project. Learning shoes are not only bespoke but also RTW,I believe that the way I can reach to the goal of making really great shoes.
We are working on new RTW project with Prologue Hong Kong at the moment. It will be released soon.
What gives you most inspiration to make a new masterpiece?
During making shoes, I take a short break, that's the time I came up with a good inspiration for a new masterpiece.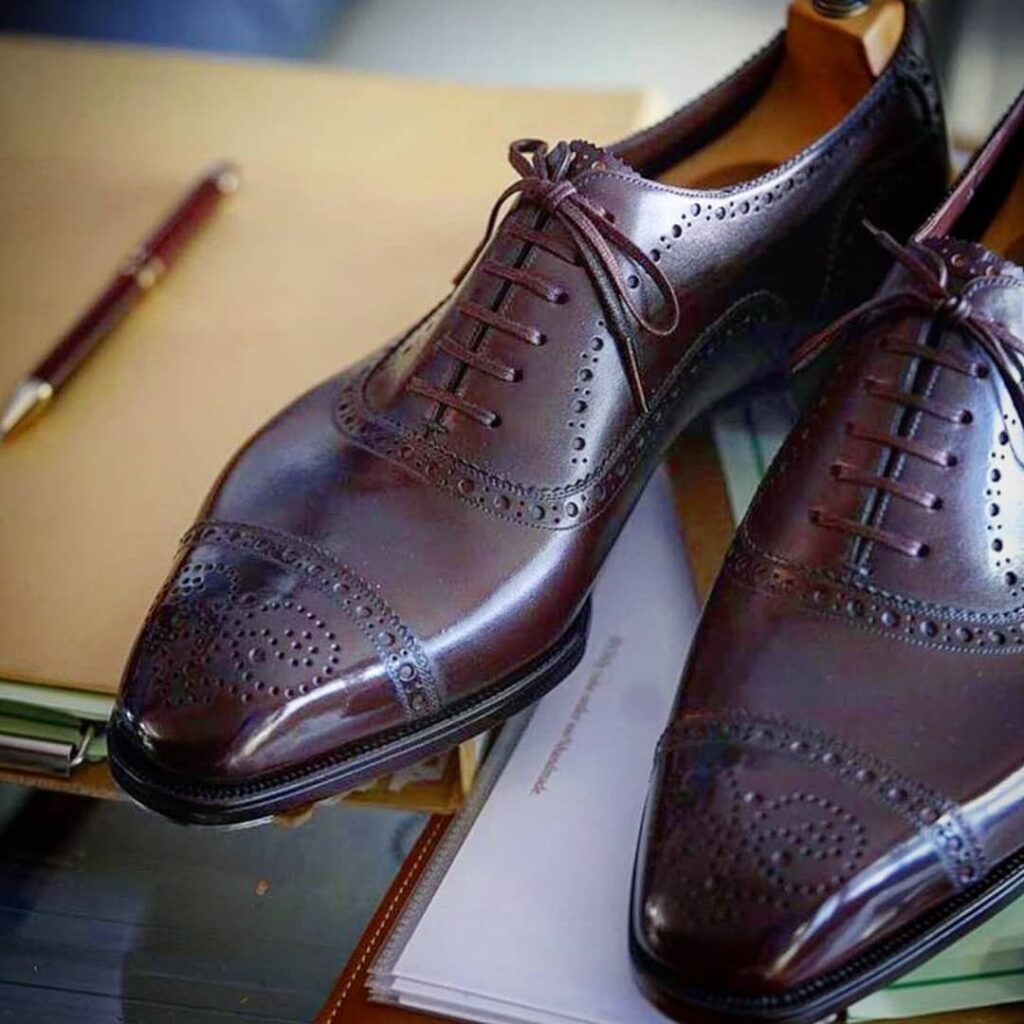 For me, it is really meaningful time having a thinking time to entertain my customers.
Why did you choose this name Clematis?
Clematis English name is Leather flower. We named flower name every pair of sample shoes/I would like to carry on making beautiful and be loved pair of shoes like flowers and I hope that pair make your heart warm.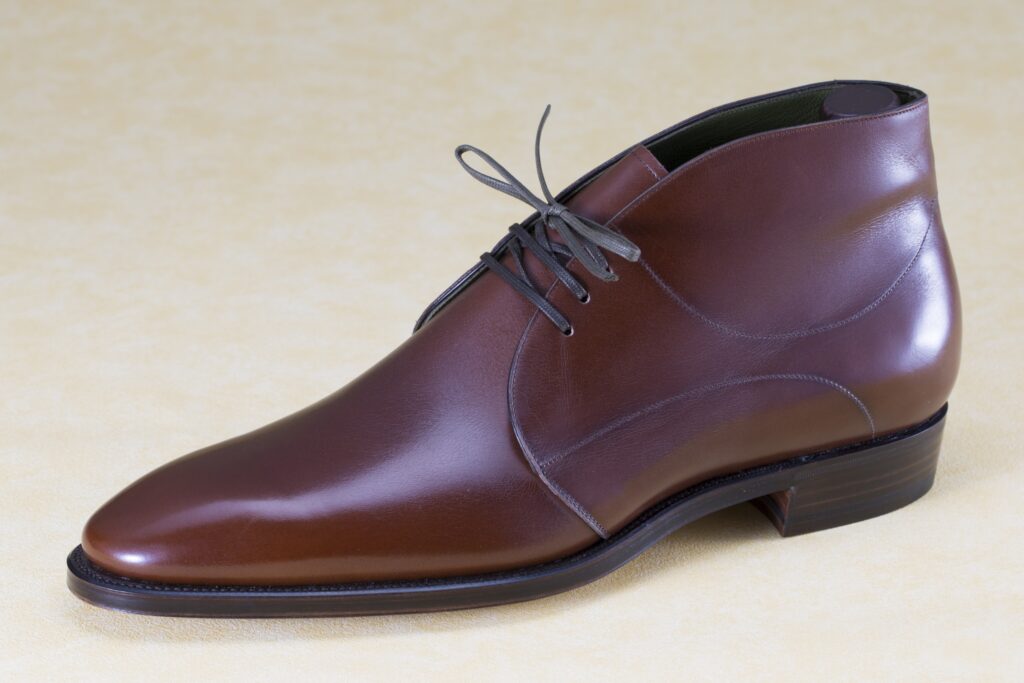 Is the beginning difficult to draw customers? Or people rushed to you from the very beginning?
Before I opened my shop, I used to work as a outworker for 5 years. During that time, my name became a bit well known. So happily I had got orders at the first day I opened my shop 12 years ago.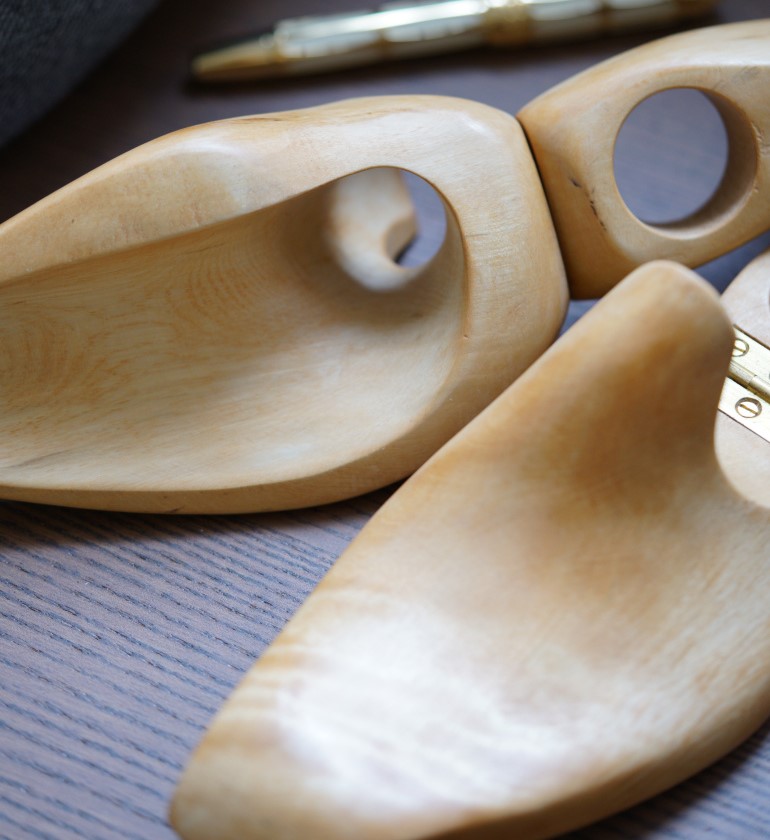 12years ago at the year 2008 was the Lehmann brothers shock was happened. My friends and family are very worried. But the order never stops.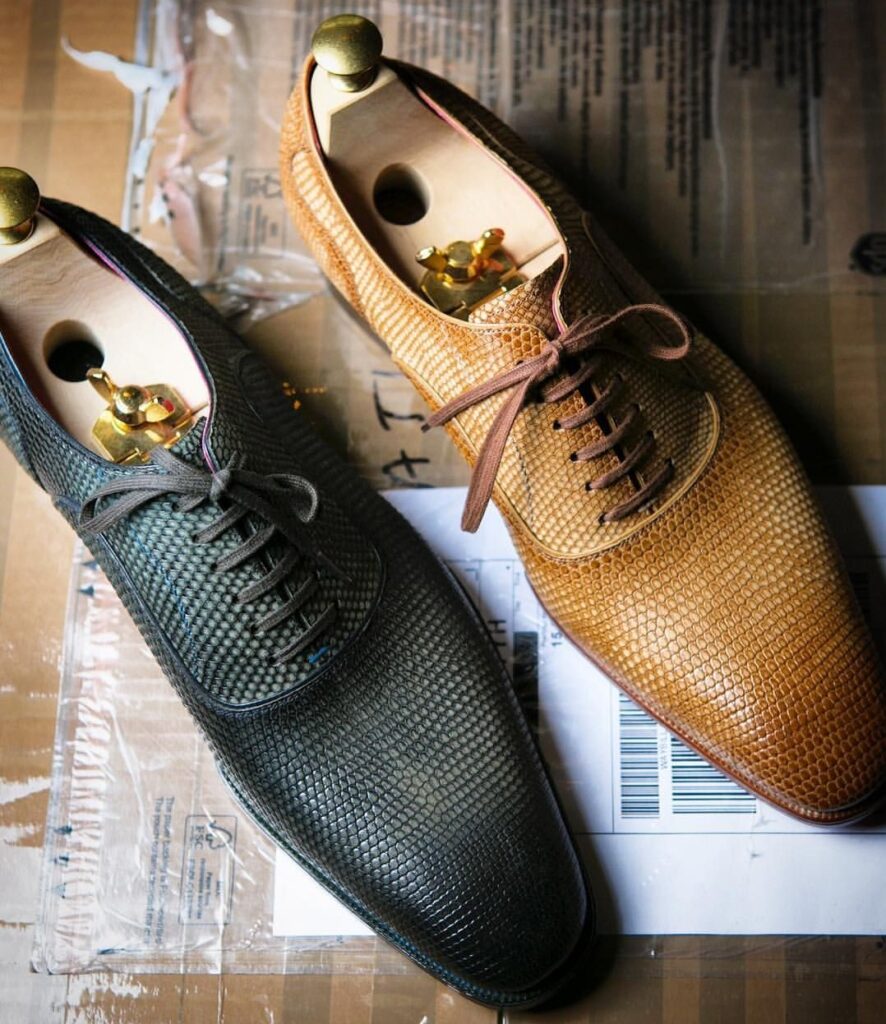 Please say something to Chinese bespoke shoemakers and shoe aficionados.
Making shoes is as enjoyable as wearing shoes. I like both. Luckily I have lots of opportunity to see Chinese shoemakers and customers. I am always impressed how much they study hard and enjoy shoes.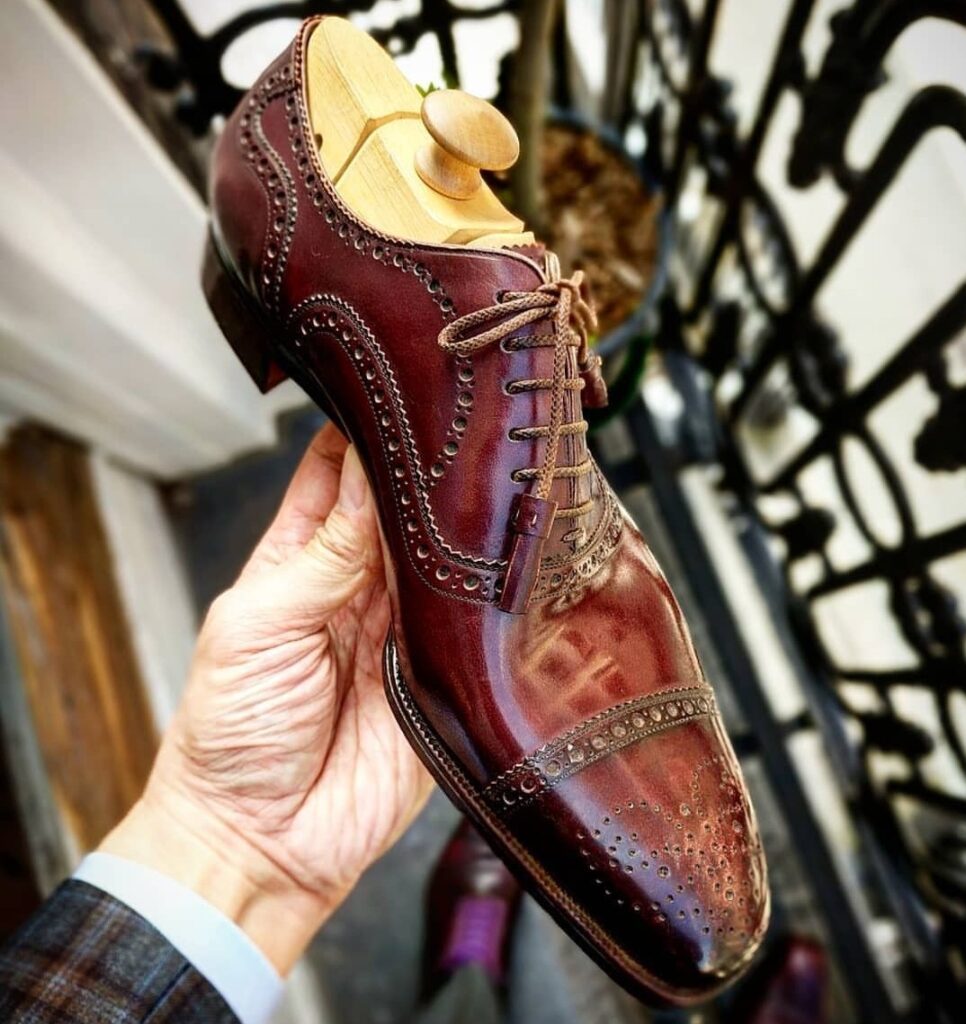 I hope I keep making shoes from now on and help each other and work together for making better shoe world.
Price and Delivery Time
Full bespoke 290,000JPY~waiting time 1year
RTW 88,000JPY~Waiting time 3months