hành Đức Huỳnh known as Renworks is very popular on Instagram with a lot of followers, some of whom are admired by many classic menswear fans already, you can tell how well he dresses and inspires others.
I appreciate very photo he shared very dedicatedly to learn how to achieve this effortless yet confident style and thought he is too distant (he is too great for me) to reply my request, to my amaze, he is so friendly and talks about!
It is so honored to interview with Mr. Thanh, aka Renworks.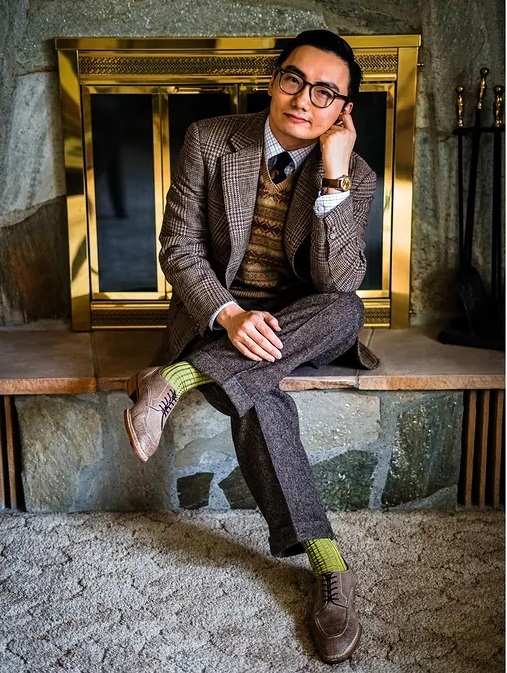 Could you tell us more about yourself, such as hometown, education, profession and hobbies?
I was born and raised in Vietnam but have been living and working in the USA for more than a decade.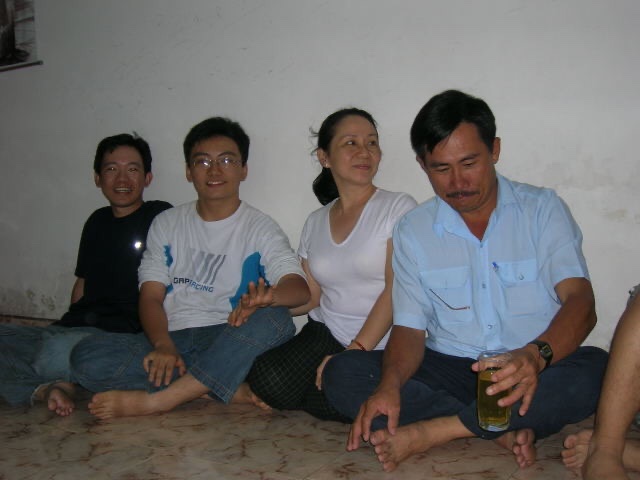 I graduated from university with my Bachelor's Degree in Science, I've worked in technology, design, management and now have settled in legal profession which is quite challenging and I love challenges! I guess that's why the aforementioned never sticked haha!
Through my time studying and working state-side, I've been to many different parts of this amazing country but I still adore and reside in the beautiful Pacific Northwest – Portland, Oregon.
I have many different hobbies, I love woodworking, shoeshining, and playing the guitar.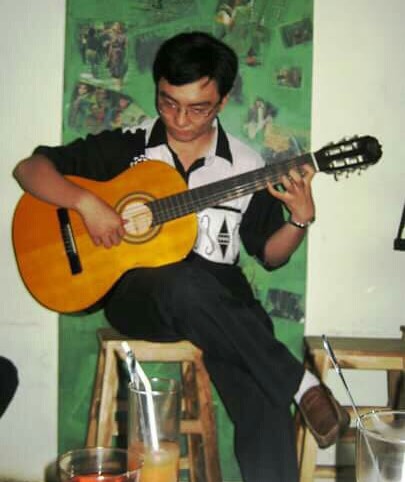 How does your nickname RENWORKS come from?
The nickname RENWORKS actually was coined by a good friend of mine – thatguysshoes (he's also on Instagram) and we talk and text often through cell phone, too.
I love learning and experimenting in different fields and always prefer to do everything on my own. Hence, he called me "the Renaissance Man" and I have a little "workshop" in my backyard – we decided to combine those two terms "Ren" and "Works"
Do you know you have a lot of fans in China, of whom are also KOLs in classic menswear?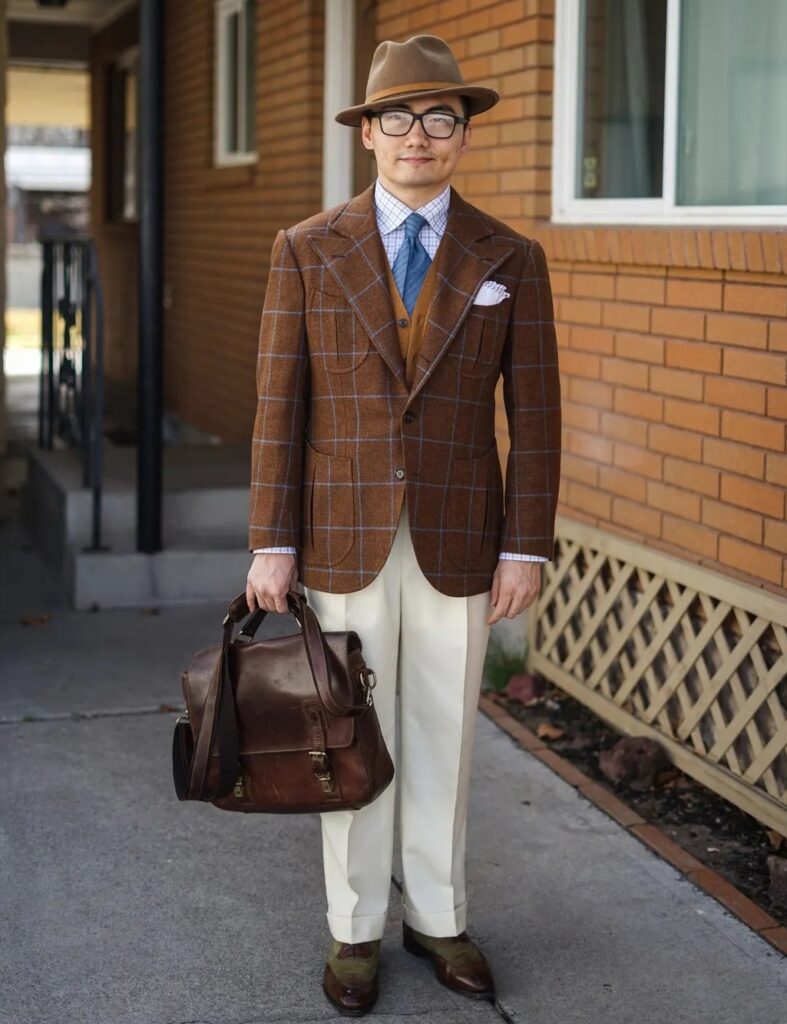 I'm sorry but I honestly have no ideas, haha. I have no ideas my unconventional approach can bring me such honor! I don't even think I may have any fans due to my approach and mindset in my way of expressing myself. Again, an honor!
The very tasteful men all praise for your colour combination, do you have some secret?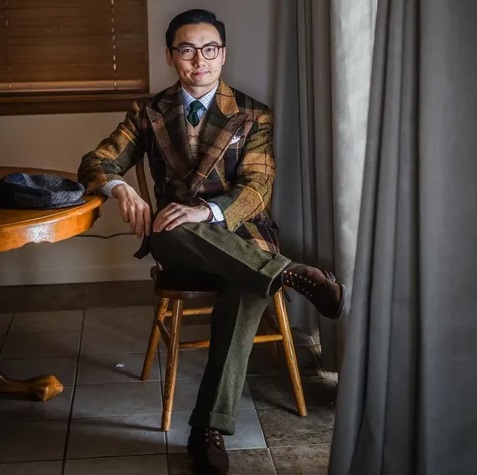 I don't think there's any secret that had not been employed since the dawn of menswear and styles. If any, I'd call them inspiration and my inspiration comes from various sources:
– vintage drawings from 1920s, 1930s, 1940s, some 1950s Apparel Arts and Esquire magazines, some old ads from the same period of time, the color combination and pattern mixing are dashing and handsome.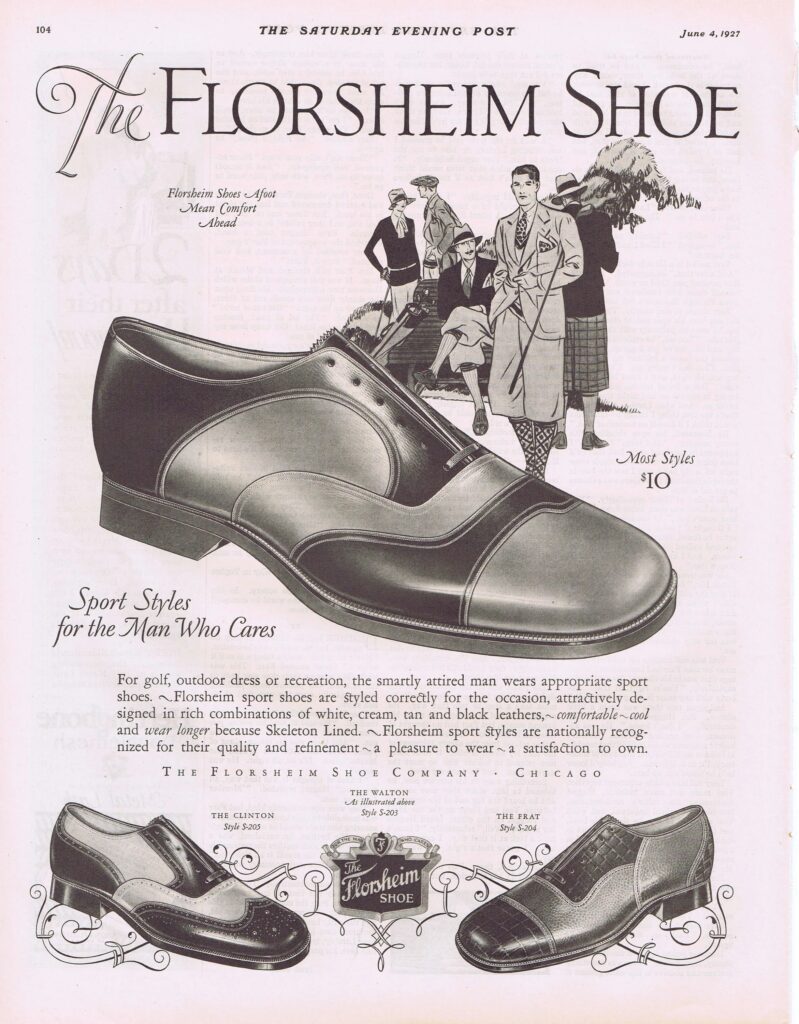 – "Golden Era" Hollywood icons like Clark Gable and Jimmy Stewart's ways of dressing also contributes greatly when it comes to the overall balance of materials and fit of the ensemble.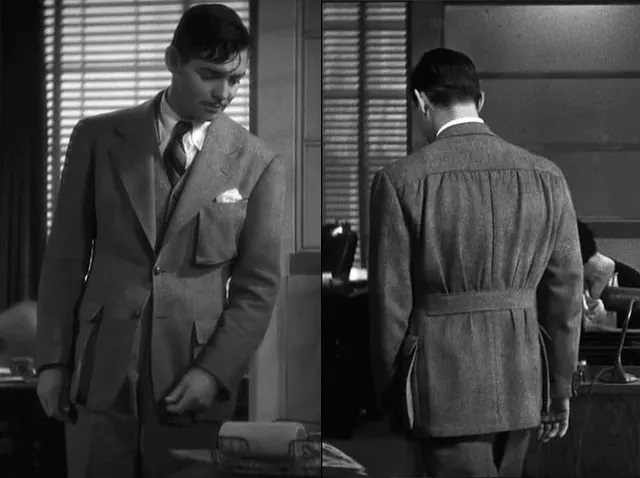 What is the atmosphere of classic menswear in Vietnam?
Honestly, I'm not sure as I'm not really immersed in Vietnamese classic menswear. I do interact often with many though, all I can say is the last three years have brought in some very interesting developments – the playfulness, the fit, and the varieties.
Could you introduce some Vietnamese shoemakers and tailors to us?
Vietnamese shoemakers I've used and worked with are: Hephaestus, Sabi Objects, and CNES.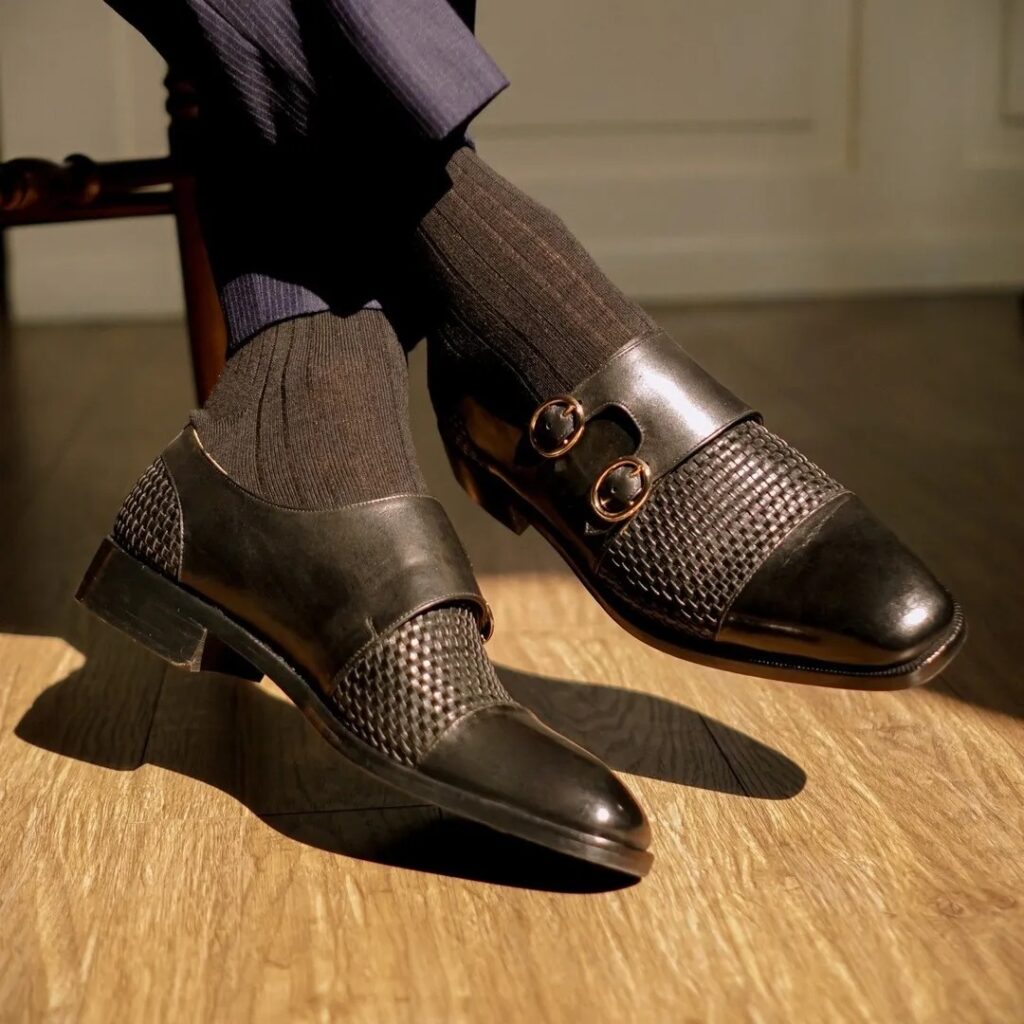 Tailors, I haven't had much success but do know in person some tailor houses like: Pham tailor, Carlo Pham, H tailor, and some very small-scale "off-grid" tailors who do great work, excellent, to be exact.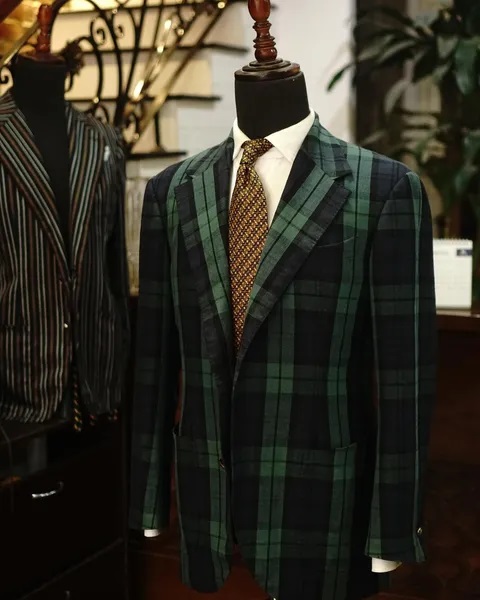 Where do you get the inspiration of your outfits and individual pieces?
In additional to the above, I do follow many of the merchants/makers on Instagram, in person, words of mouth, and check them out if their make/cut would fit my ideals and proportion.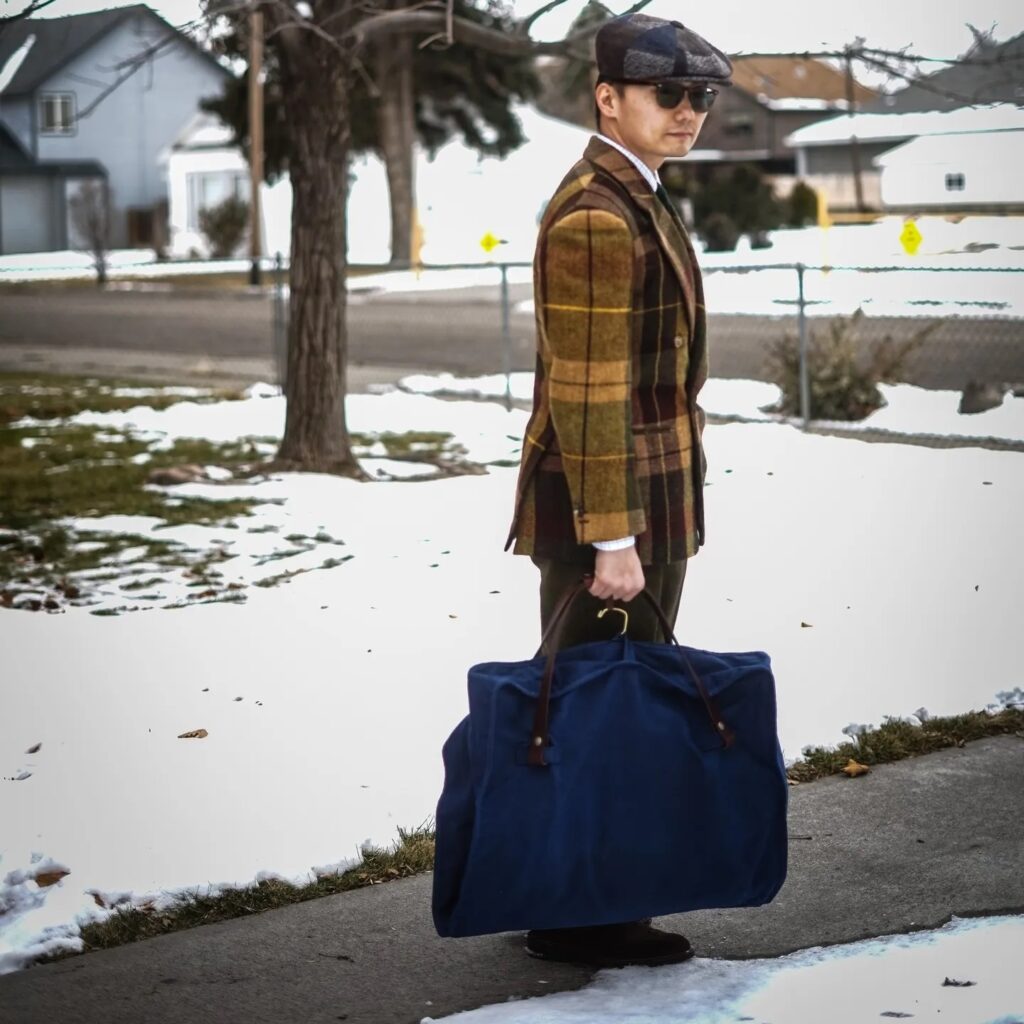 On the case with tailored garments, I'd like to discuss with the tailor houses to learn more about their specialties and ideals (read "interview") to see if they line up with me, then try something out with them and progress from there.I don't look for famous names (read "hypes"), I look for integrity and passion.
You surely know inside out of the whole Asian classic menswear market, how do you describe each country's offerings?
Base off my narrow exposure to different styles each country brings to the table, I can only say, in general, our Asian classic menswear tailors and makers are very meticulous, the handwork is clean, the make is beautiful, sometimes we need to tweak the styling and proportion to fit our Asian body build better but this is splitting hair.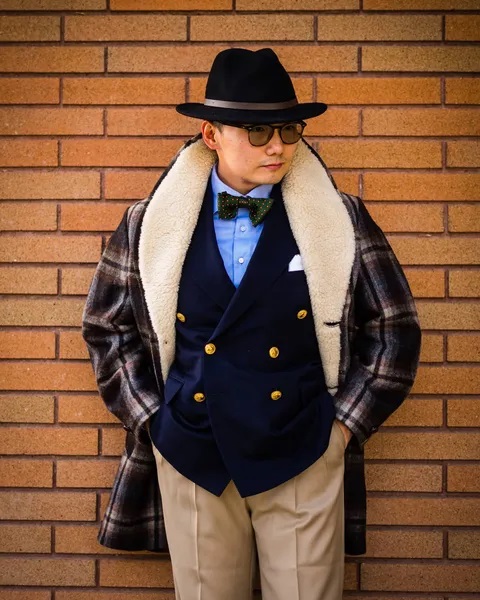 Is climate in Vietnam an obstacle to dress classic menswear? What is your suggestion for dressing in hot weather?
Vietnam is generally very warm haha, we may get 5-6 days of cool breeze per year so this is quite a challenge but also a blessing because Vietnamese makers have to find ways to work around that – much lighter construction, slightly roomier fit, much less lining, very open weave fabrics.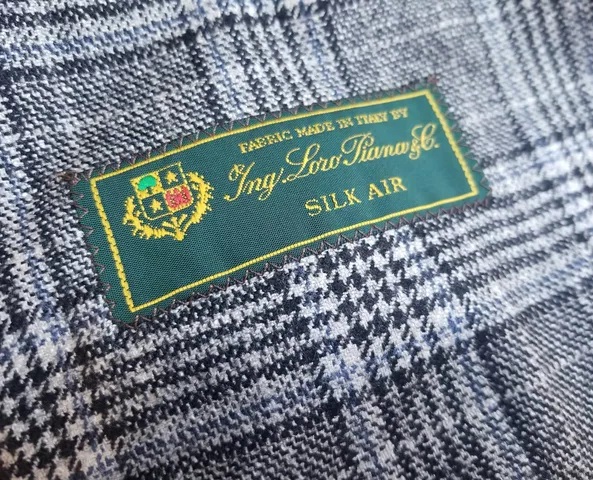 What is the biggest pleasure do classic menswear give to you?
Short answer, I really enjoy wearing my clothes.
Long answer, putting on a piece of classic menswear, the first sensation I know is that it can be worn over and over and passed down through generations (assuming I didn't wear through them!).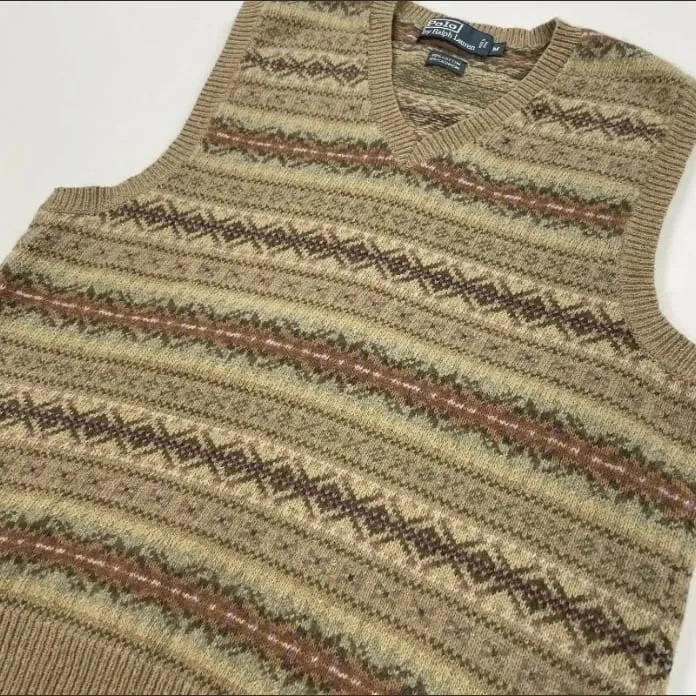 I also know that when styled correctly, I'd be the most confident, sharpest looking man in the room when I have my classic menswear on.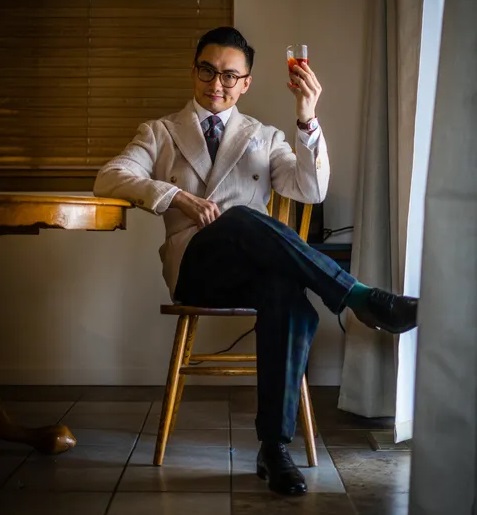 I also know by wearing the garments I'm supporting passionate artisans who have poured their heart and soul in making them for me.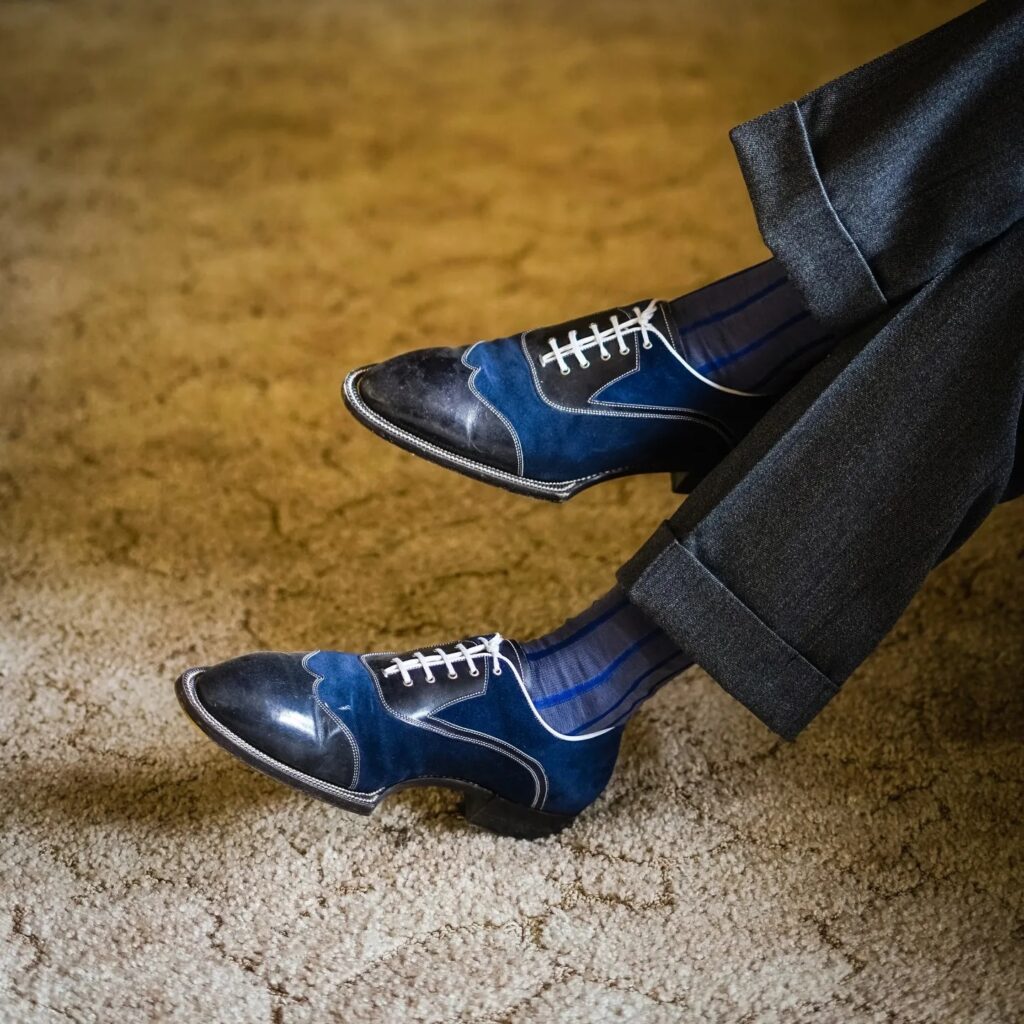 Could you list the favorite tailors and shoemakers worked for you?
This last question is a torture to me haha, I have too many favorites! Did you save the best for last?
Tailors:
In and around Asia, I like Sinfonia Taiwan, Prologue Hongkong, Dashing House Hongkong, for RTW I like Ring Jacket.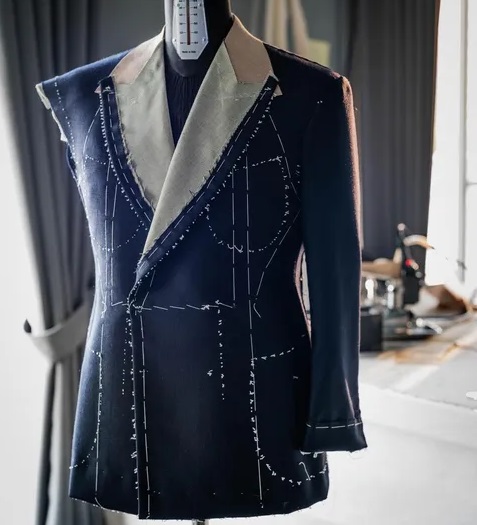 Outside of Asia, I really like Sartoria Pastena Elegance in Napoli, for RTW I like Cavour, Spier and MacKay, and Natalino.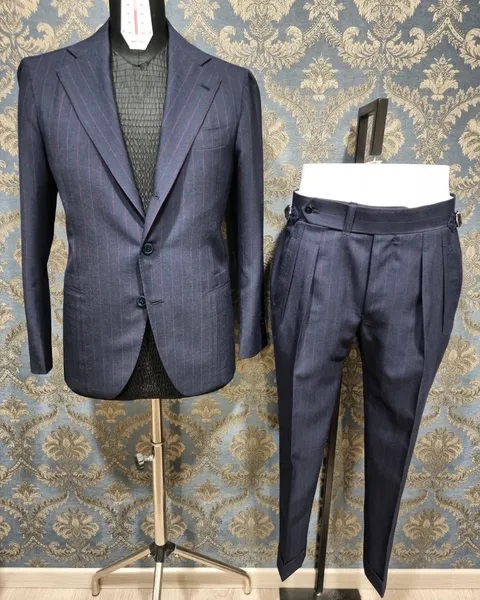 Shoemakers:
In Asia: I like Ichigo Ichie, Yearn, Acme, Graziat Taipei, Hephaestus.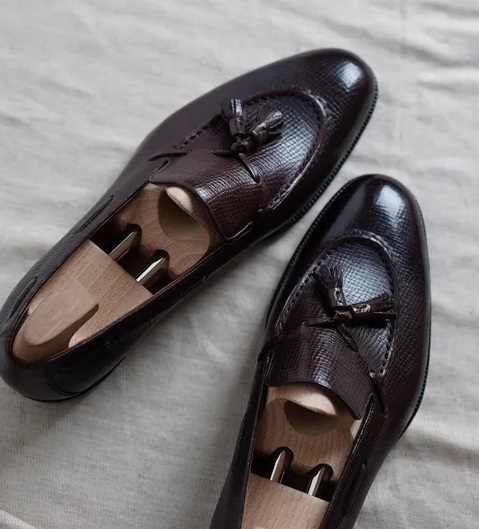 Outside of Asia: I have owned way to many to list it'll make it unfair if I miss any, a few honorable mentions: Antonio Meccariello, Paolo Scafora, Stefano Bemer, Wayman Bespoke (based in Germany but shoes made in China), Ace of Spades (base in Sweden but shoes made in China)…etc.