Carlos Santos as an independent brand has no long history, however as a shoemaker it has been making shoes for 80 years, and the lasts and models are numerous. As the sales gradually built up and some models and lasts sold better than others, the iconic ones emerged. Here I summarize the loafer lasts from Carlos Santos which have gained popularity among customers.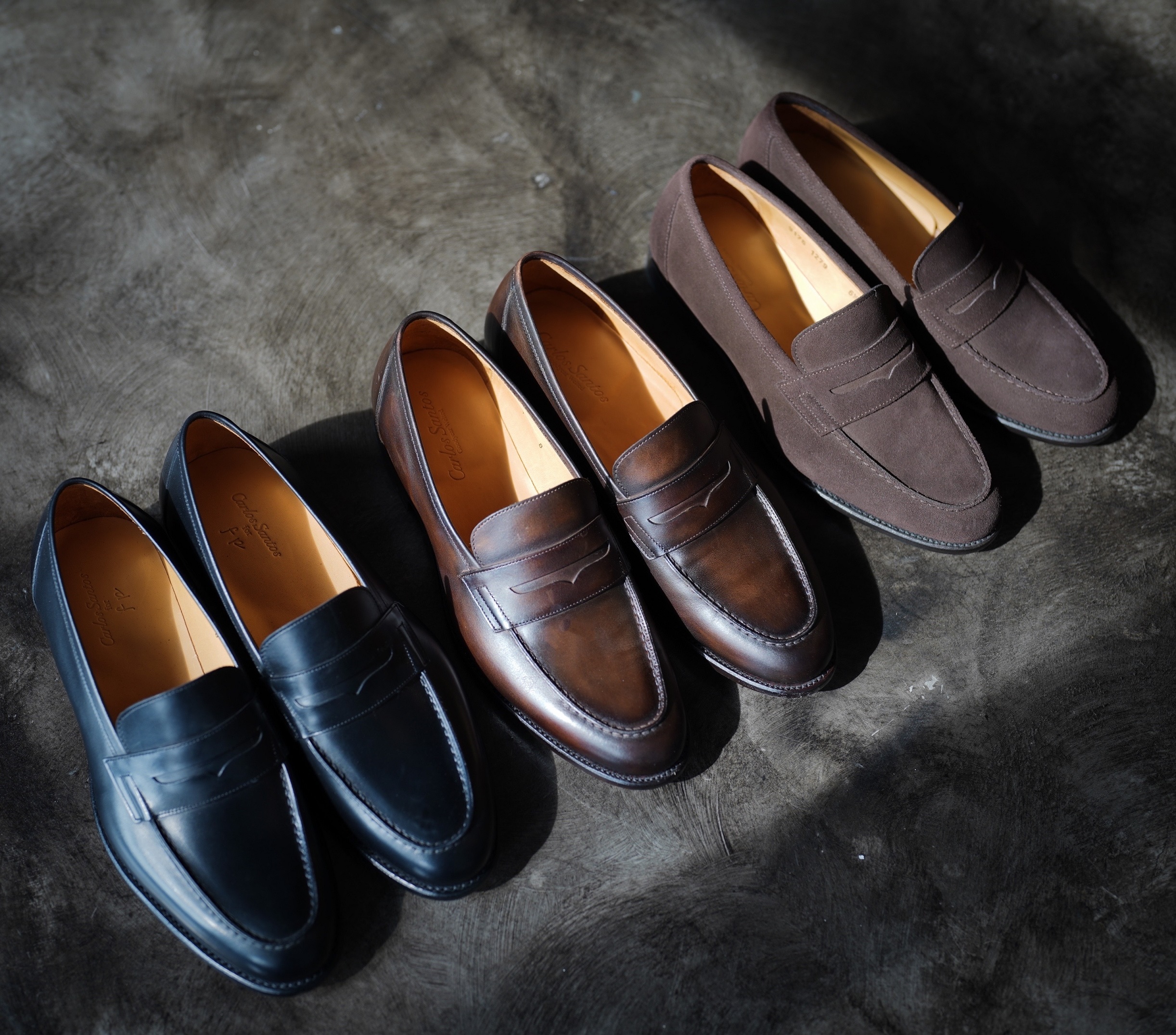 Last 362 is the most popular one, seems no significance, some angle says American Ivy and some English.
This photo was posted by a Japanese shoe blogger and the center bottom one is Carlos Santos Elliot sitting on last 362. You can find so many iconic loafers such as J.M.Weston 180 and John Lobb Lopez, last 362 does not lose at all.
362 host a lot of different models, such as Edwin.
And this one with pattern of J.M.Weston 180.
434 in my eyes is a French last, although the toe is not narrow but the forefoot and waist is clearly napped.
When I search loafer offerings in Carlos Santos archive, I found they even have one imitating J.M.Weston 180, of which the last is 450.
Carlos Santos not only followed J.M.Weston but also Alden. Last 1904 is for high wall loafer.
Last 1944 is also inspired by Alden, but not loafer, it is the U-tip with a twisted forefoot. This design is for comfort.
All these lasts of Carlos Santos share one thing, they are comfortable.