Mattina is the most successful quality dress shoe brand in China, which emerged from one and half year ago. Vibram is the king of rubber sole around the world. It is a pleasure to be invited to Vibram China facility to witness this strategic cooperation ceremony.
The content of this cooperation is Mattina will be equipped by Vibram for all its rubber sole shoes.
Before the ceremony, Vibram guided us to visit its lab. The whole facility is quite impressive, lots of kinds of tests and extreme test conditions are stacked in a three floor building.
For the concern of dress shoe, anti-slippery is the focus, and it is just the strength of Vibram, we saw many different floor surfaces tested with water on it, and the technician pull a rope while wearing testing soles.
Rubber sole is very important when anti-slippery and abrasion resistance are required, the current popular option, Dainite, clearly does not perform satisfactorily.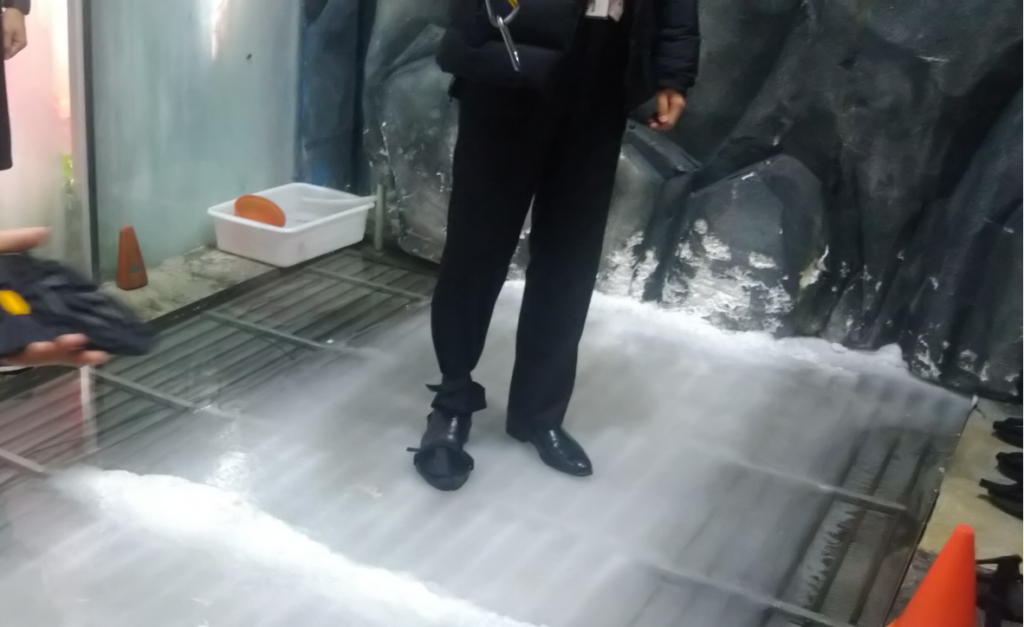 More eye-catching tests are everywhere, such as this one, slippery on watering ice surface.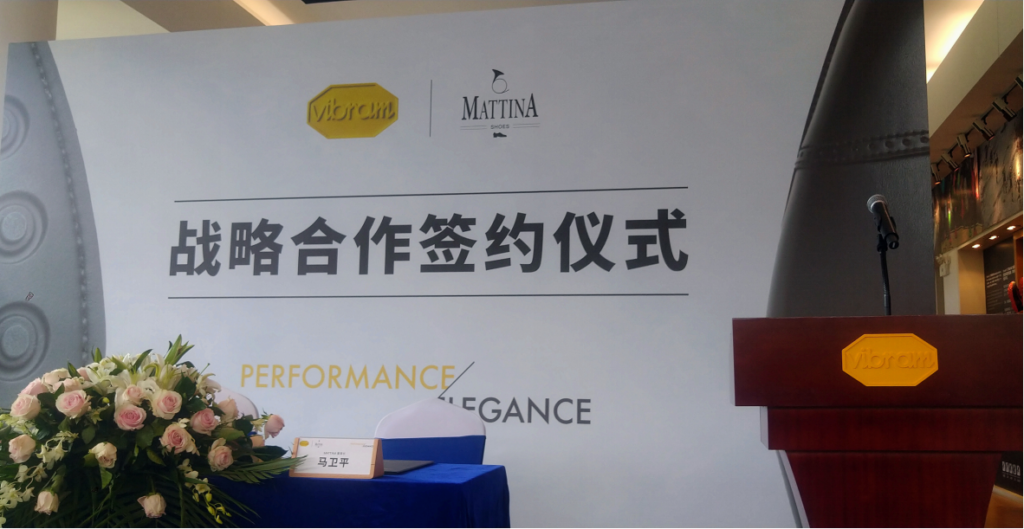 Then, we were seated at the ceremony.
The representatives from both sides are Alberto De Campos, general manager of Vibram China, and Ma Weiping, Chairman of Mattina. Mr. Ma Weiping is majored in Classical music, but the fate played, and he ended as the founder of a shoe factory. Under the umbrella of this factory, ShoeSilo and Mattina are both its brands.
The man behind Mr. Ma Weiping is Zhao Ruoda, general manager of the factory, designer of all Mattina shoes and a graduate from Stefano Bemer Studio in Florence.
Like me, many Chinese shoe aficionados are very interested in Mr. Ma Weiping and Zhao Ruoda and I as a dress shoe blogger is also eager to make them more known. It has nothing to do with marketing or PR, just to build up a more organic ecosystem. The men who make the shoes and who dress the shoes, are not opponent, in the contrary, partners to enjoy a better life.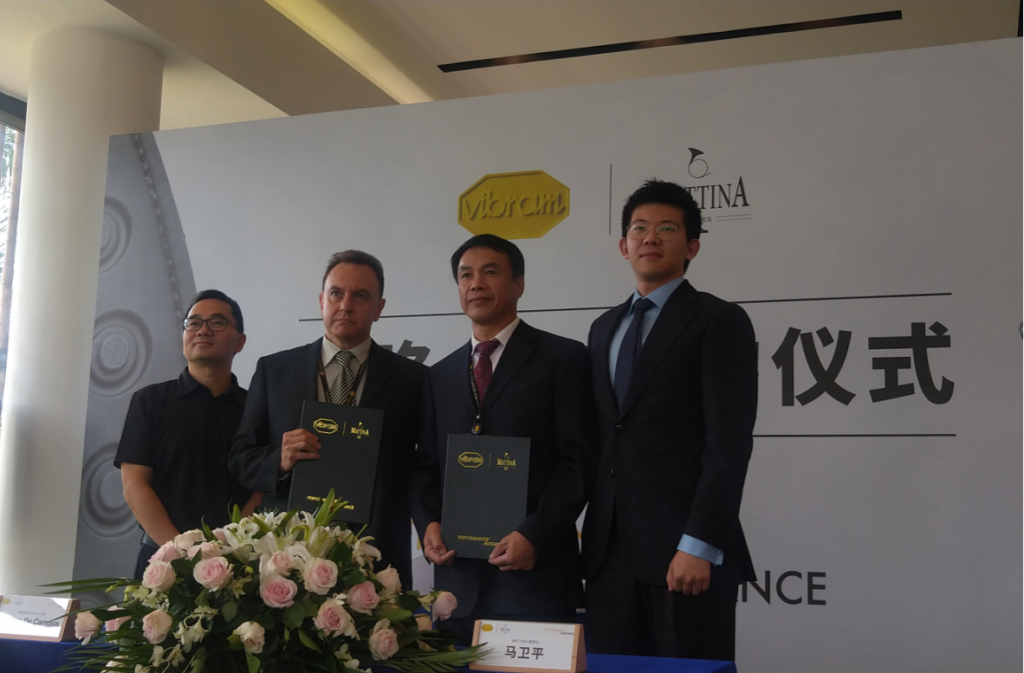 After the ceremony, it was the release of brand new H last from Mattina.
Below H last, two existing lasts, C and N are presented.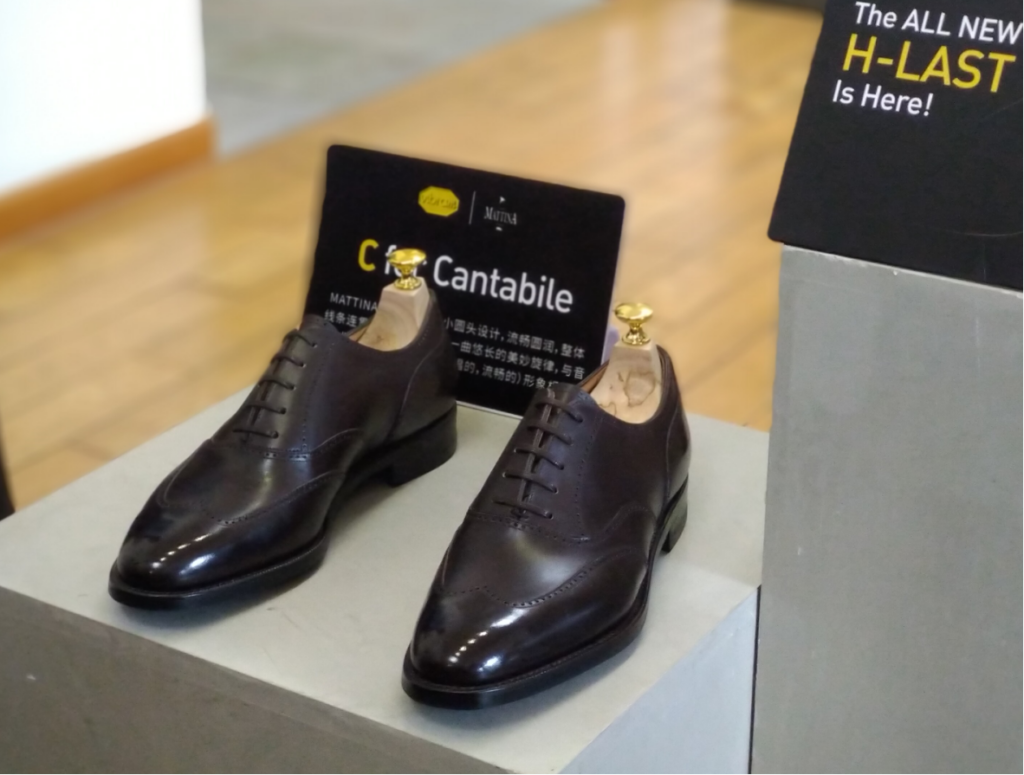 C stands for Cantabile and N Narrative, both are music terms, which reflects the music gene of Mr. Ma Weiping and Mattina brand.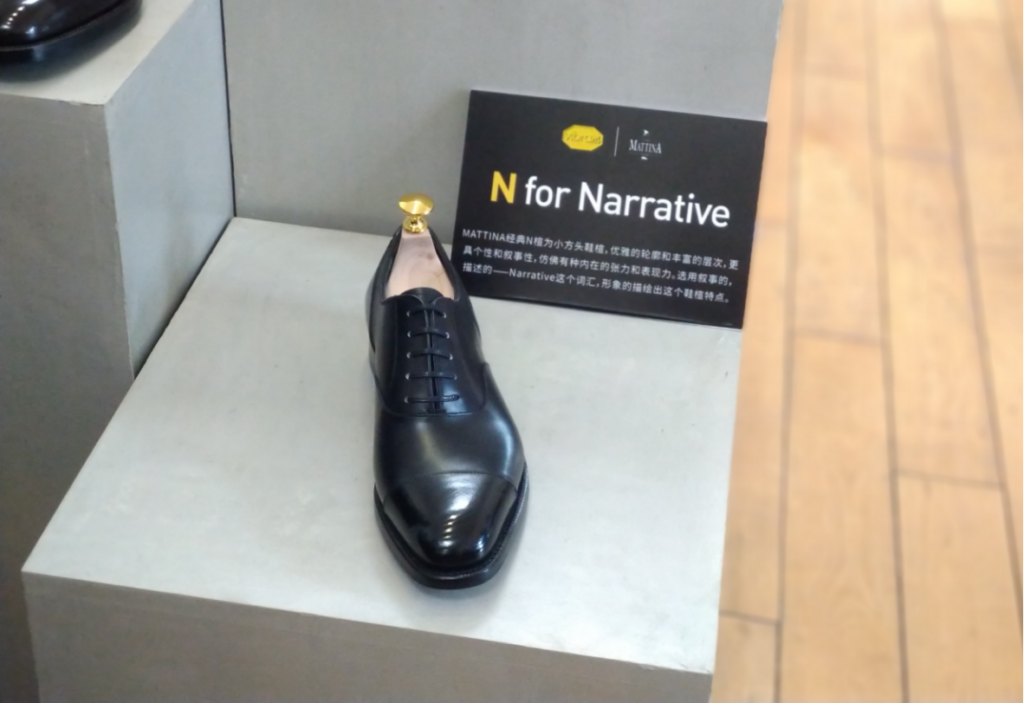 I love the N last most as I own three pairs on different models. It may not be the first eye beauty, however it sparks charm and seduction along the time downfallen. For Goodyear welted shoes, great longevity and timeless elegant are the Unique Selling Point, this feature is just perfect!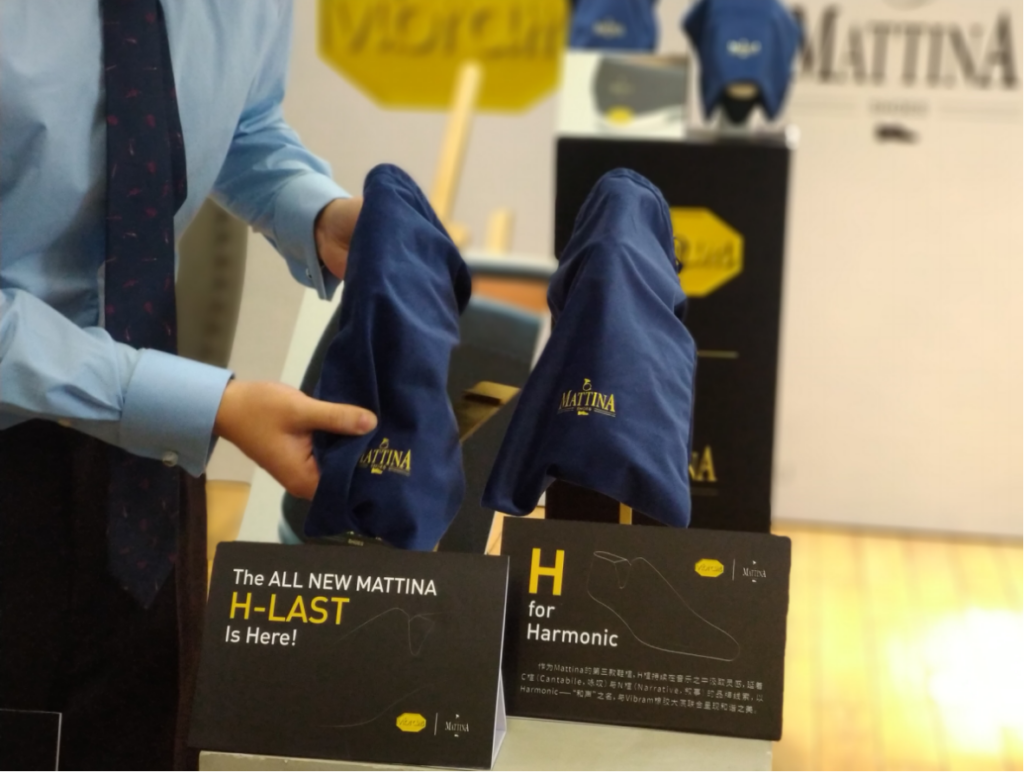 H stands for Harmonic.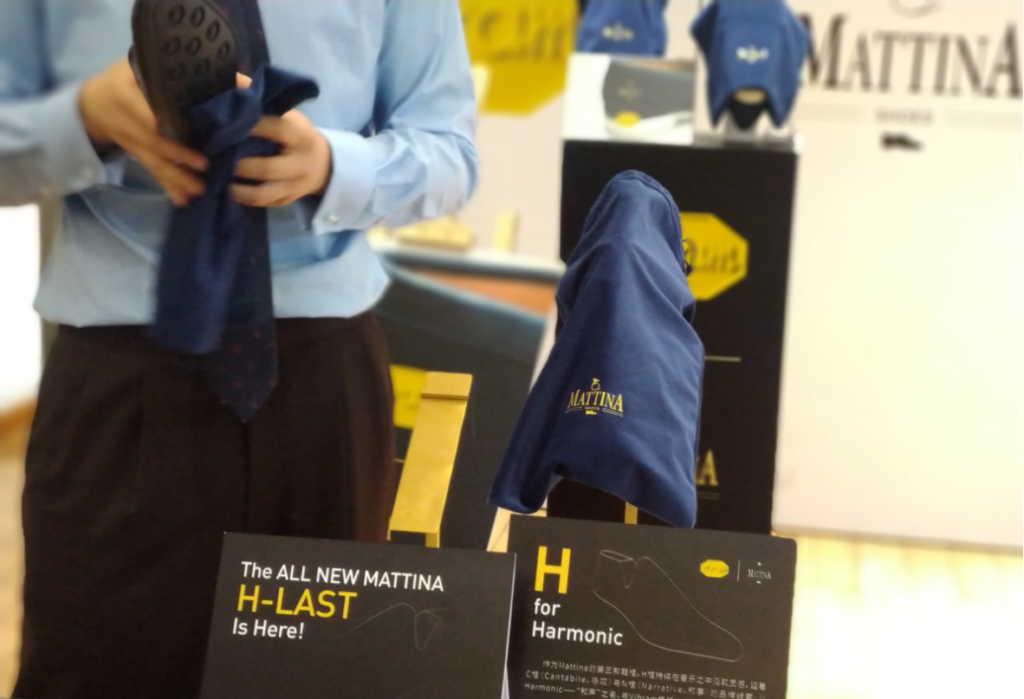 Vibram Sole first stretched out of the shoe bag.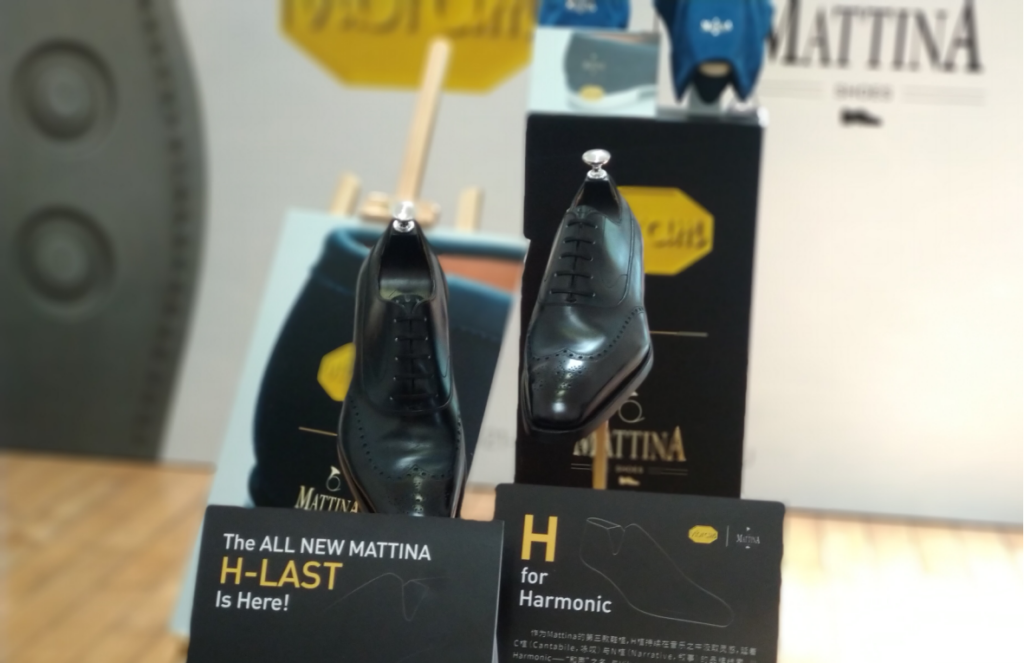 This last is very Italian with small square toe and elongated forefoot.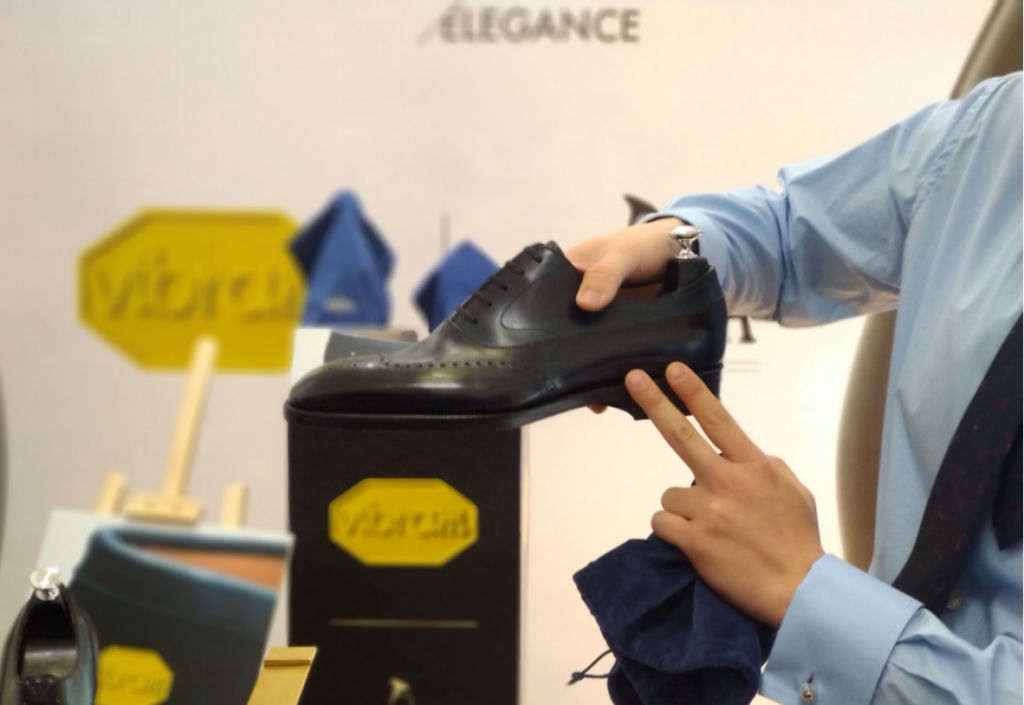 Zhao explained how it was developed and where it beams elegance.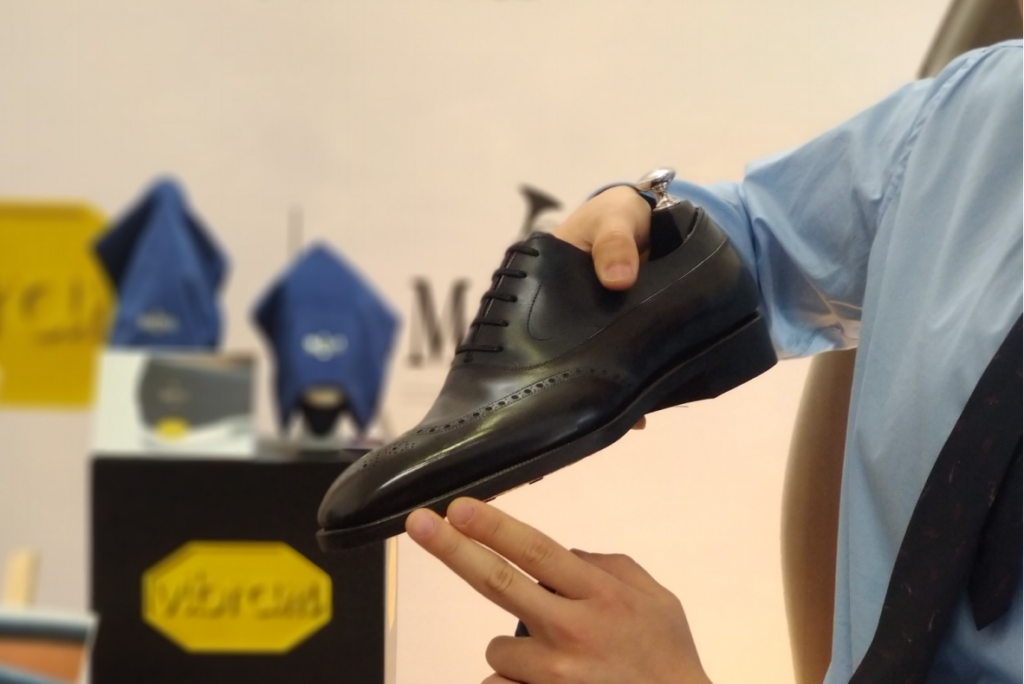 I read it as a salute to his study experience in Italy.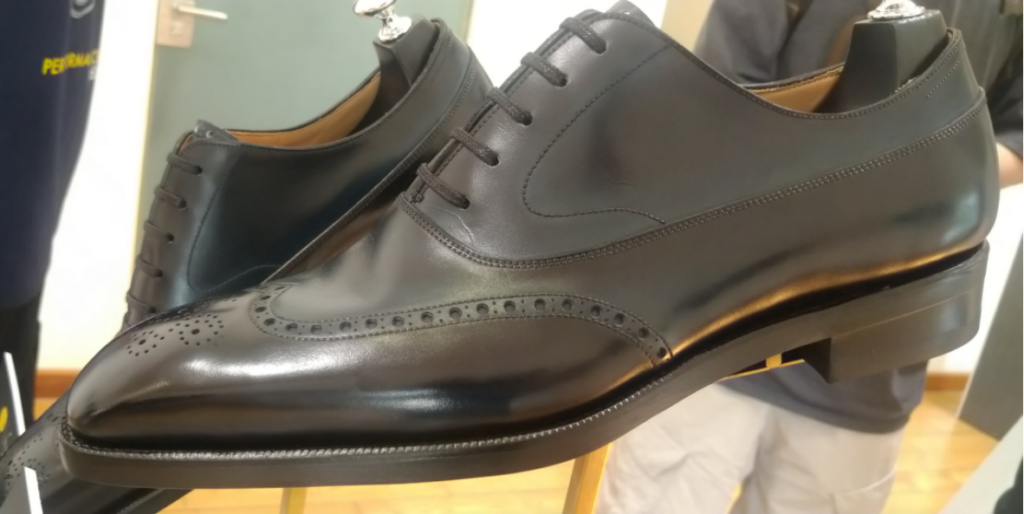 Personally, I am not a fun of elongated lasts, but this angle still made me tick and admire the smooth curve.
A new model, Ravel, named under the French musician was released as well. A blue suede penny loafer with Vibram Gum-Lite sole. The white sole is very casual and matches the upper design very well.
The event just stopped there, but I think information about Vibram soles for dress shoes may intrigue us more.
Just as when we talk about shoes, we not only tell the brand name, but also the model name, like Mattina Elgar is the iconic cap toe oxford. For a rubber sole, Vibram is not enough, we should be able to tell its series and its function if not aesthetical expression.
Beside the Gum-Lite series on Mattina Ravel, some others deserve the recognition.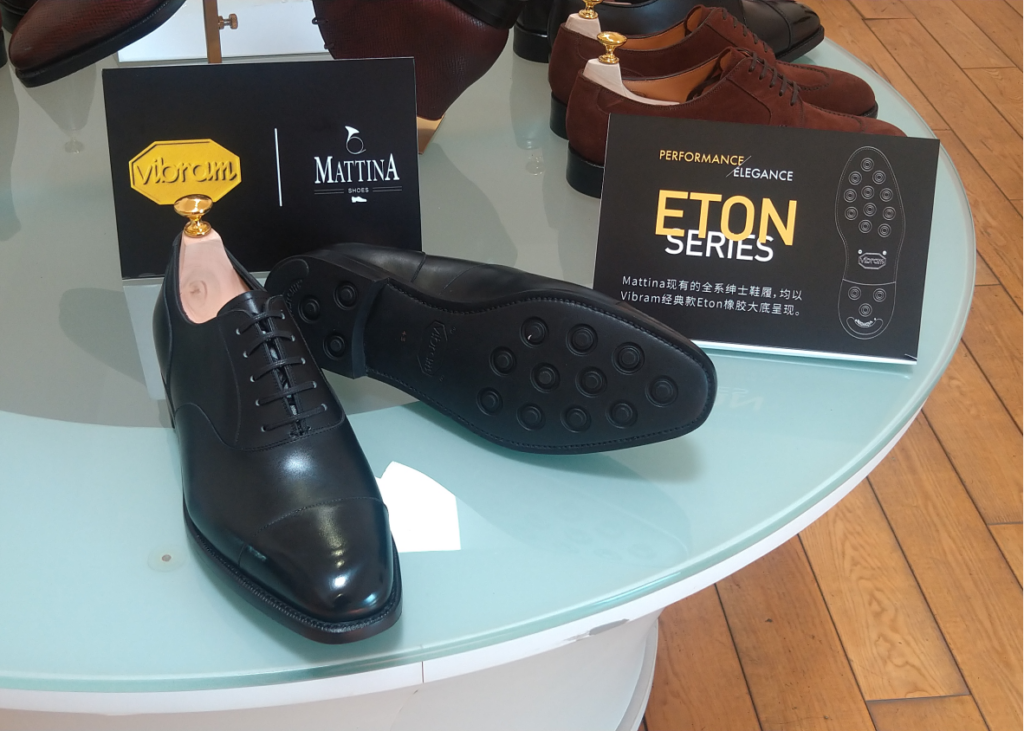 Eton Series, most popular rubber sole in dress shoe universe. Dainite is the first purveyor and spread by so many British brands.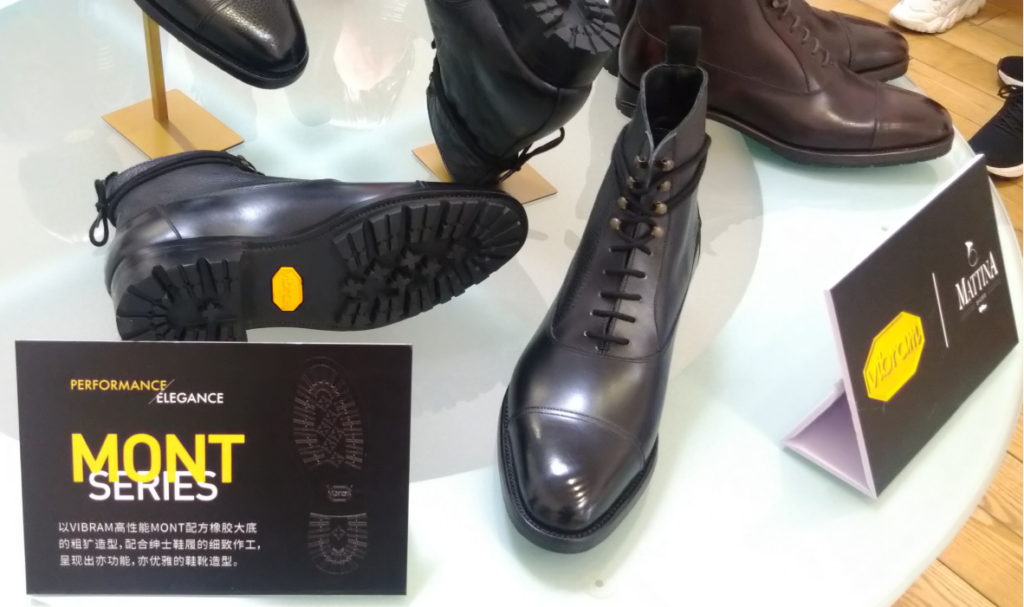 Mont Series, suitable for boots.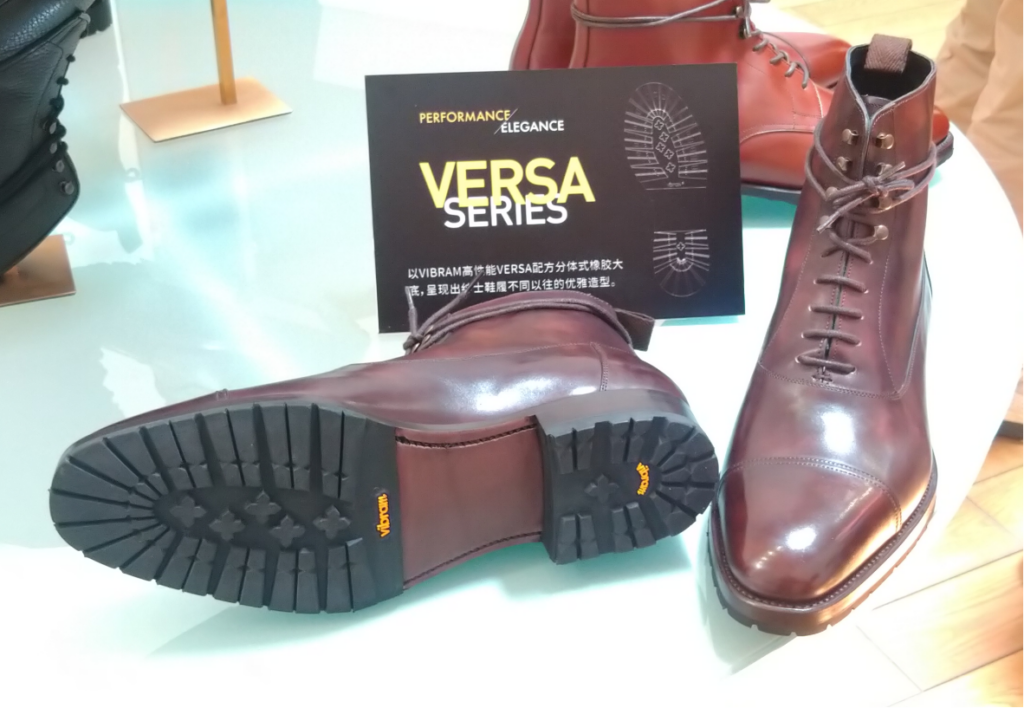 Versa Series, seems like Mont Series are divided into front and back pieces. But they are very different when attached to the shoes. Mont will be stitched while Versa glued on the leather outsole already stitched on the shoes.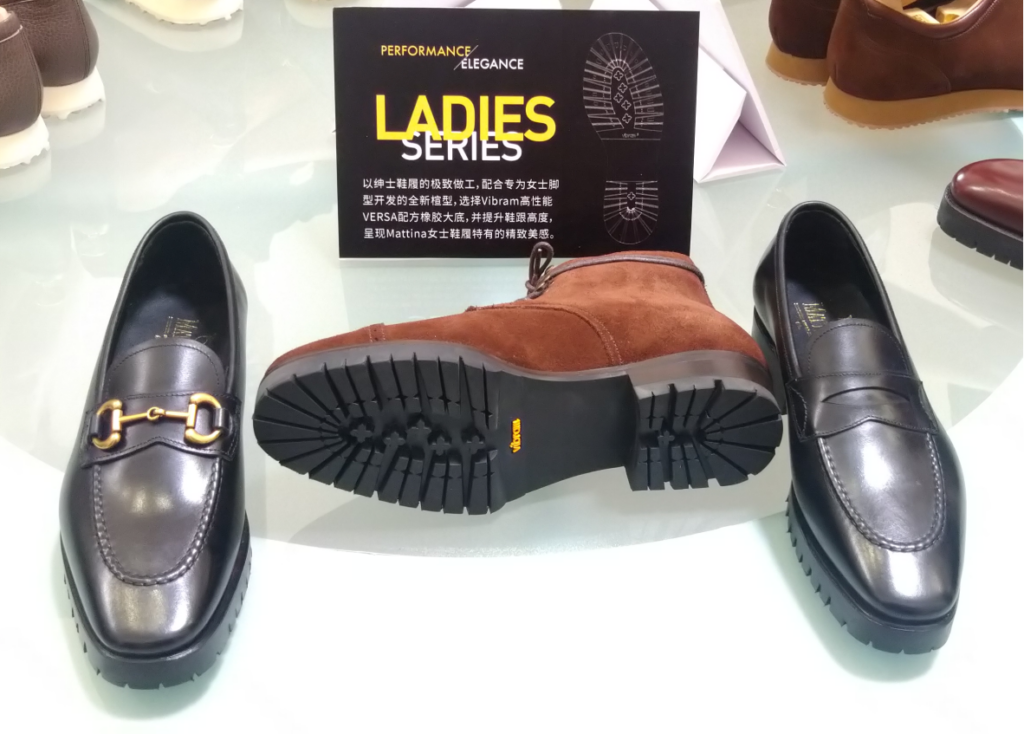 Ladies Seires.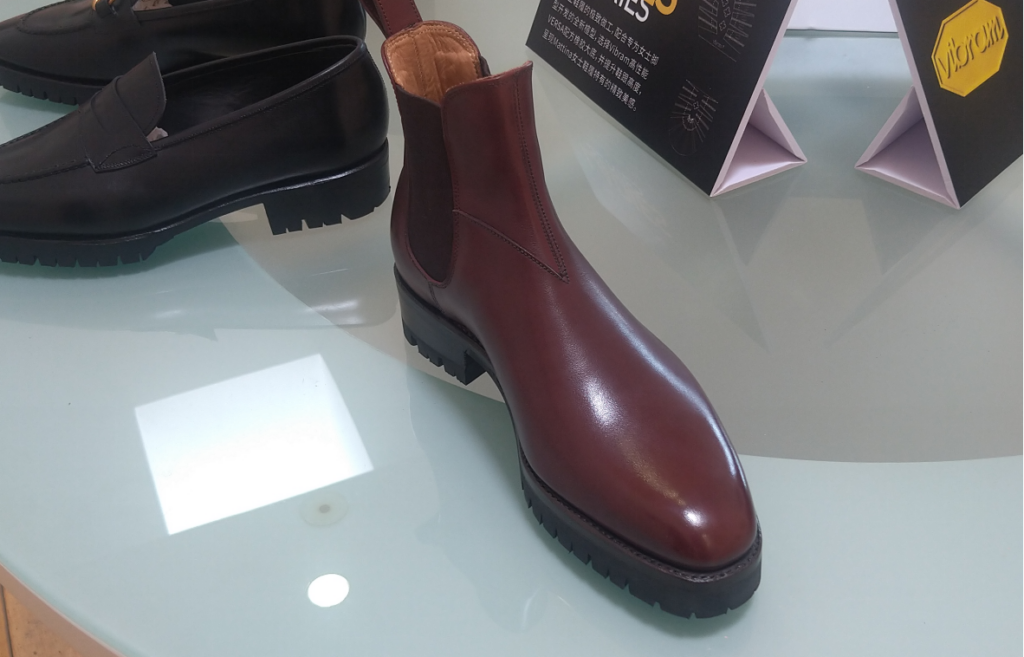 A occasional glance on the lady Chelsea boot, attractive, I mean itself and who wears it by accident or purpose.
Mattina is already the most successful Chines shoe brand, and it is marching ahead by cooperation with global prestigious suppliers. The brand image of both brands strengthens in China if not the world.
Vibram is an innovation driven company, its strength on rubber sole is impeccable, we look forward to see more exciting products developed for dress shoes and Vibram gains more reception from consumers.