Carmina has been the most important player at the middle range price point for years. It is Carmina who started the contest with English shoemakers and I guess the target was Crockett & Jones telling from the price. At a lower position, Carmina offered closed channel construction and Jon Rendenbach leather sole which were regarded impossible or profitless at that time.
Today, Carmina cannot simply win with value, and I am afraid Carmina does not want to. So Carmina chose another path to deliver value to followers which is its best MTO system.
By any means, my personal experience with Carmina is the shoes are very well made and the leather quality is fantastic.
I own two pairs of Carmina, both model 910, its most sought after and received model.
Let us have a check.
Last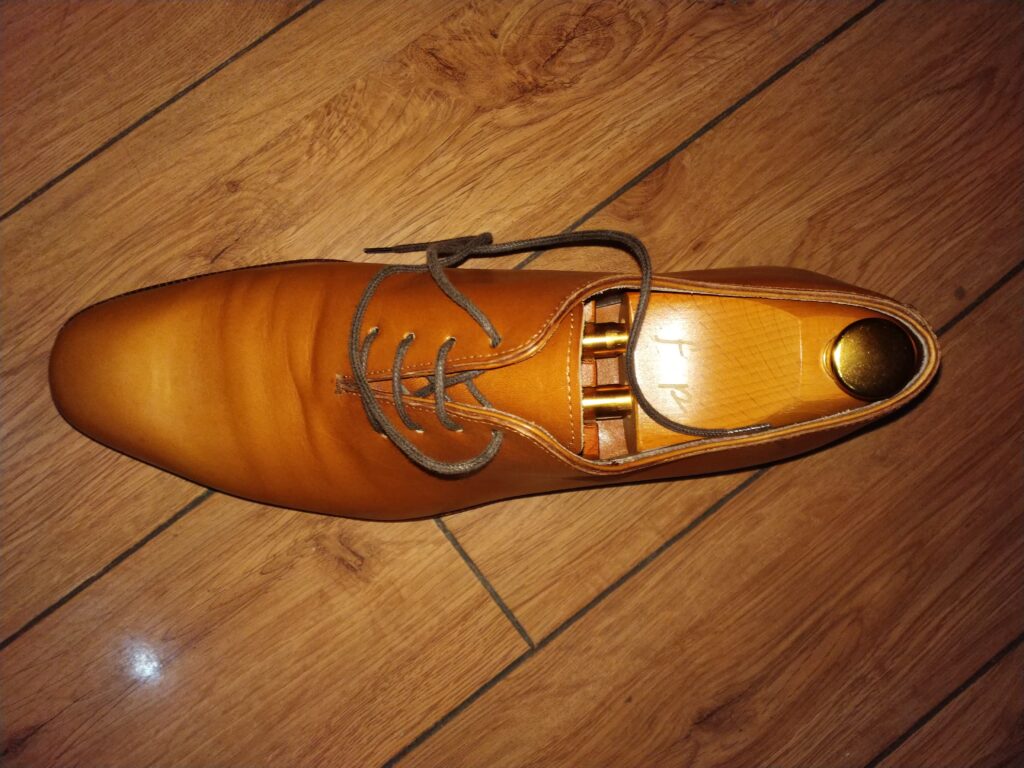 I believe Carmina now has at least 10 lasts, but the one set its reputation is Rain which is the one model 910 associates to. 910 maybe the first soft square chisel last at this price point. And chisel toe was not so universal as today. I don't feel it is very beautiful personally but I appreciate its endeavor to bring this shape to mass public.
Pattern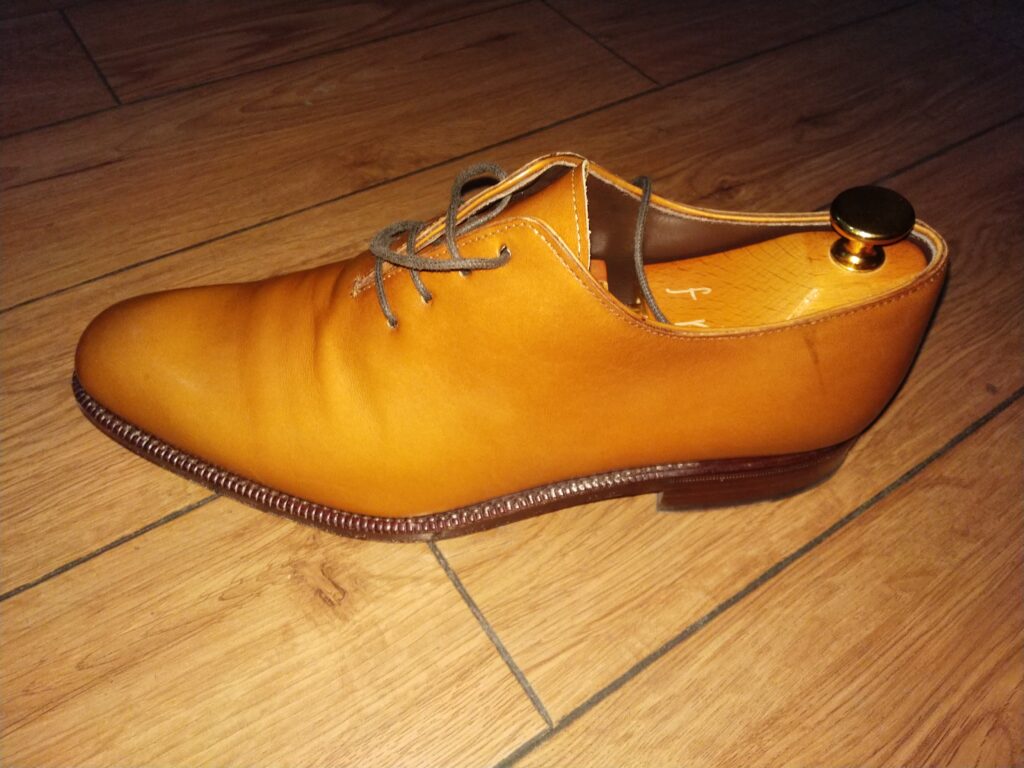 There is not too much to say about the pattern of wholecut oxford as simplicity is the only thing that matters.
Leather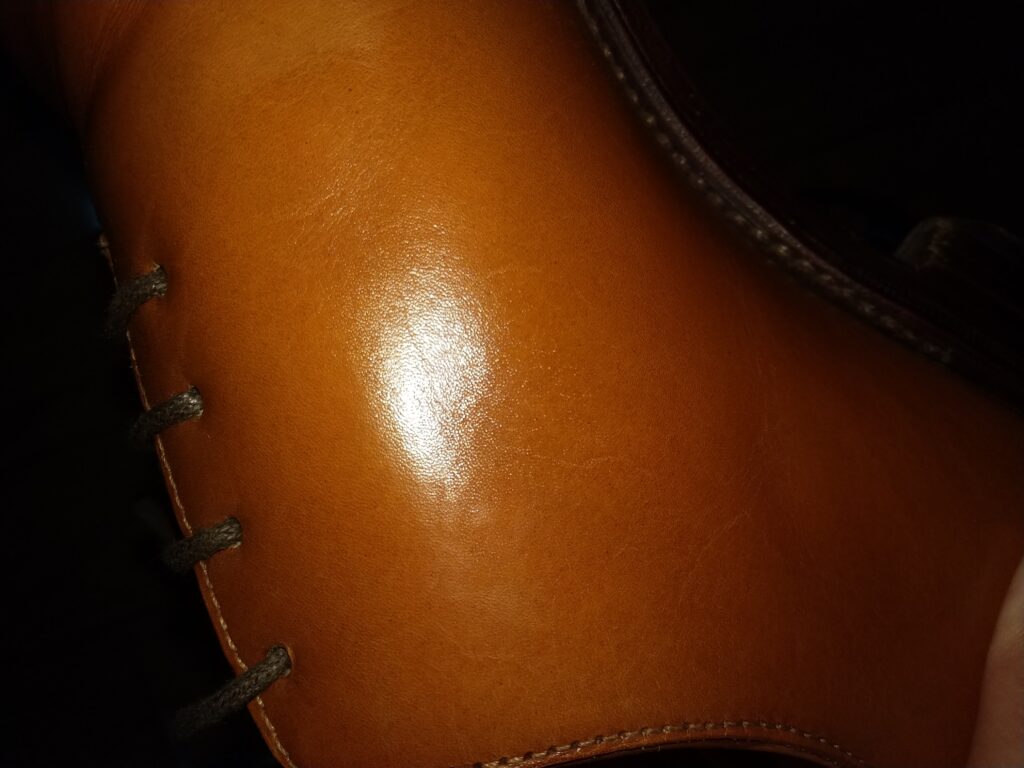 A pair has been servicing for several years, and you can tell the colour is still vivid and the sheen of the leather is as great as new. The creases are also fine. Leather wise, I think Carmina is great value.
Construction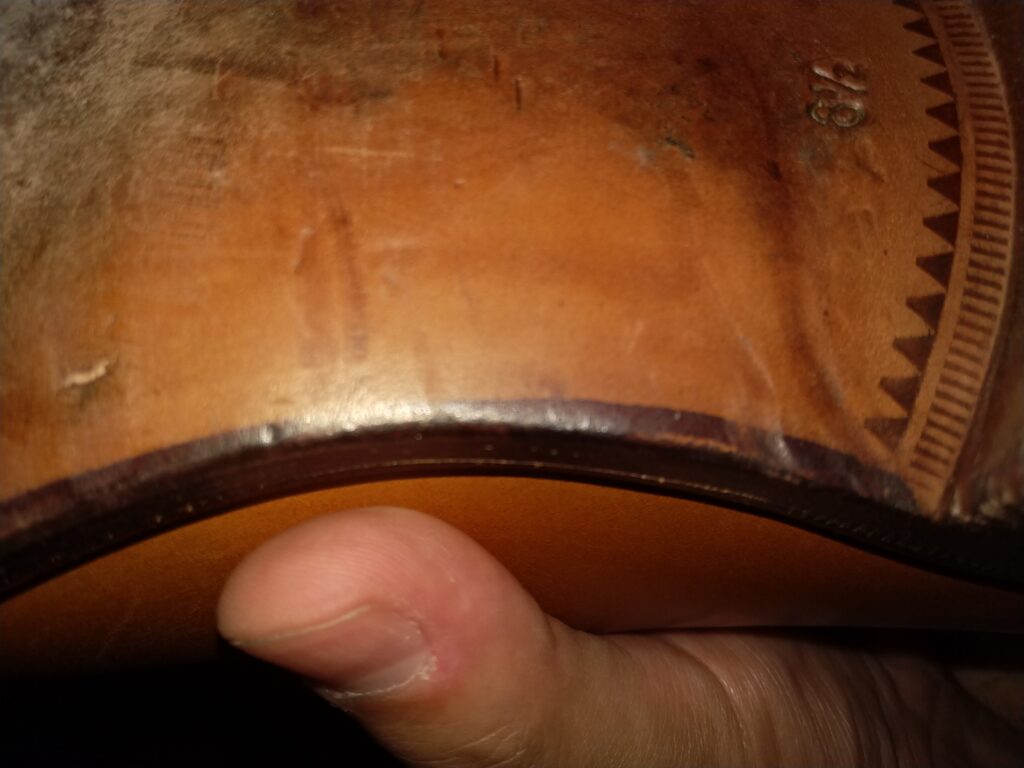 Close channel is not invented by Carmina, however you can argue that it is Carmina who made this specification much more accessible. More than that, the edge is painted which is the technique J.M.Weston loves.
Conclusion
I know many people complained that Carmina's leather quality has deteriorated very much, but as I mentioned in the first paragraph, the unlimited options of MTO is its killing now.