France is the undeniable mornach in fashion industry, although Italy offers more brands and choice at all levels.
Speaking about classic shoes, France also represents top level not matter in bespoke or Ready To Wear.
This list is according to price, not quality or value.
Berluti
Price Point: 1550 Euro
It was the most sought after brand in classic menswear community as Alessandro is the most iconic wholecut oxford, Andy the penny loafer and Patina is the most astounishing innovation and revolution in shoemaking industry.
After the acquisition by LVHM, Berluti quickly revloves into a high fashion brand, more and more avant design and higher and higher price, it well stands besides Louis Vuitton.
Corthay
Price Point: 1450 Euro
Corthay is a very yound brand, but just as Gaziano & Girling, or even more dramatic, it popped out and became the best of the best.
Bespoke is the original business, and Ready to Wear is outsource to Spain, later Corthay set up its own workshop outside of Paris.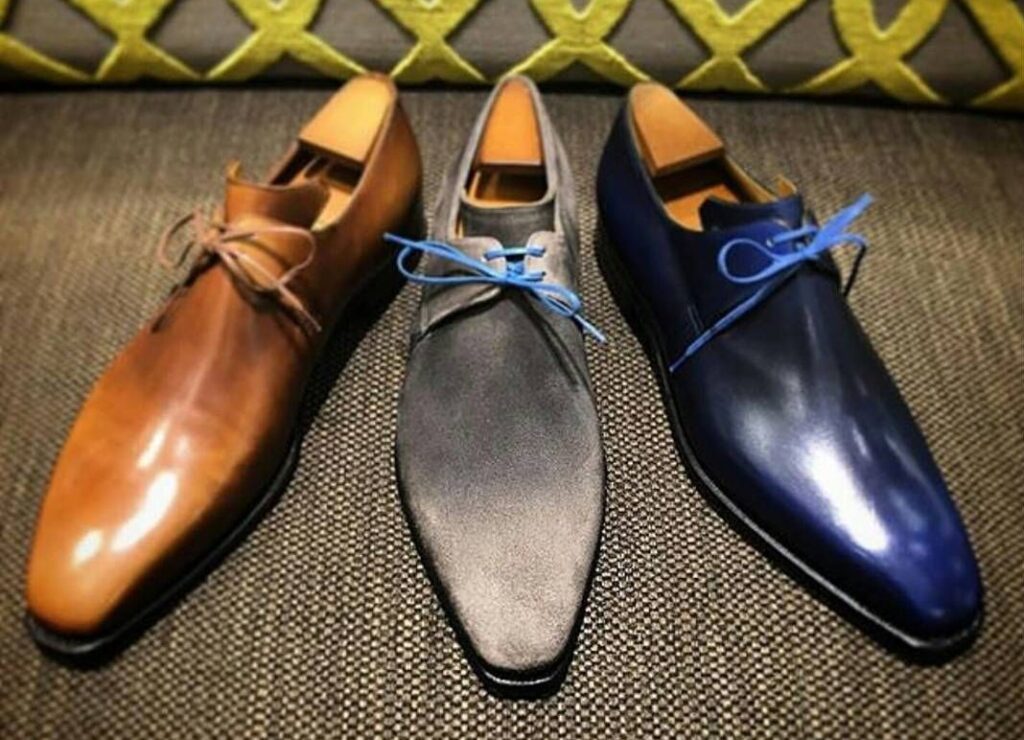 Arca is the almost the Holy Grail of shoemaking and beautiful to the extreme.
Aubercy
Price Point:1150 Euro
In the top 3, "ABC", A is Aubercy, among which is the most unknown, however, its significant last and candy like colours are so intriguing.
Its Ready to Wear is outsource to Italian shoemaker Enzo Bonafe, and the construction is Blake stitched.
Bespoke is handled by Japanese Yasuhiro Shiota.
J. M. Weston
Price Point: 950 Euro
Although there are three brands stand atop, J.M.Weston is most loved by Frenchmen. It has its own tannery which is a great advantage.
It is goodyear welted, however with a specially designed machine, it utilize no gemming but produces holdfast as the old school handwelting which gives more life to a pair of shoes with more resoling times.
Demi Chasse with three layer soles are very classic, and 180 loafer is maybe thought higher than John Lobb Lopez.
Also under the umbrella of LVHM, so the price is soaring.
Point de Paris
Price Point: 840 Euro
A brand showed up in the vibrant 2020, made in France. It is guessed it uses J.M.Weston's production line.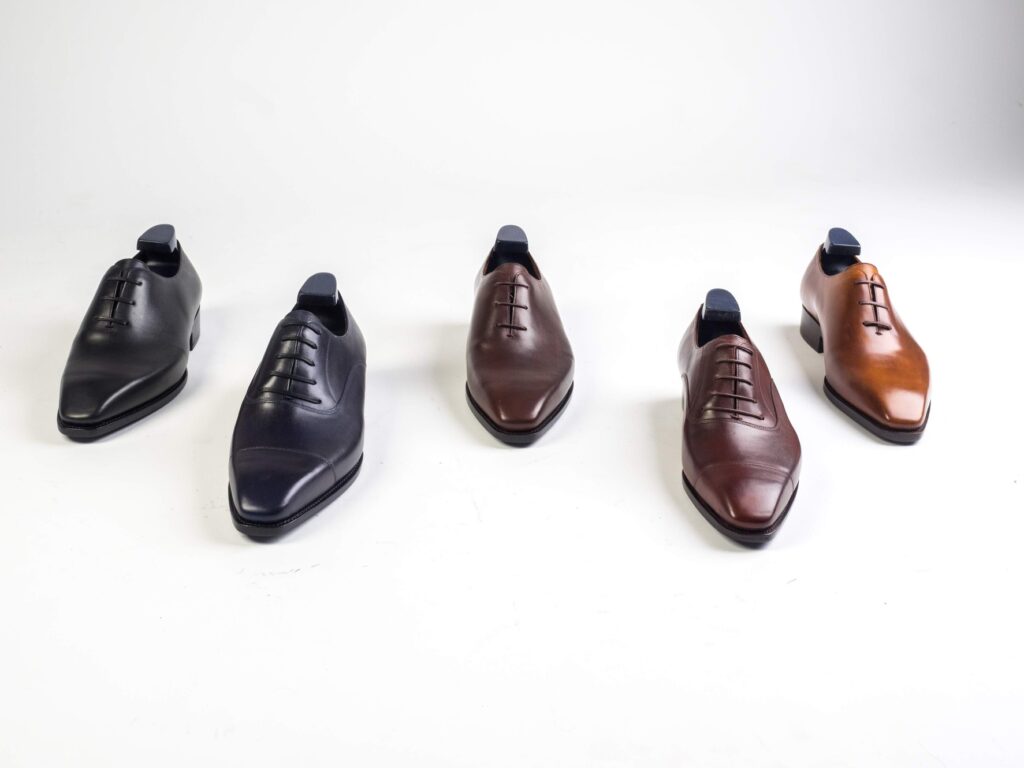 Strong French flavor with great finishing.
Marc Guyot
Price Point: 600 Euro
It is not only a shoe brand, but also a complete outfitter. The founder, Marc Guyot is a talented designer, who blends classic American menswear with European inspiration, the output is amazing.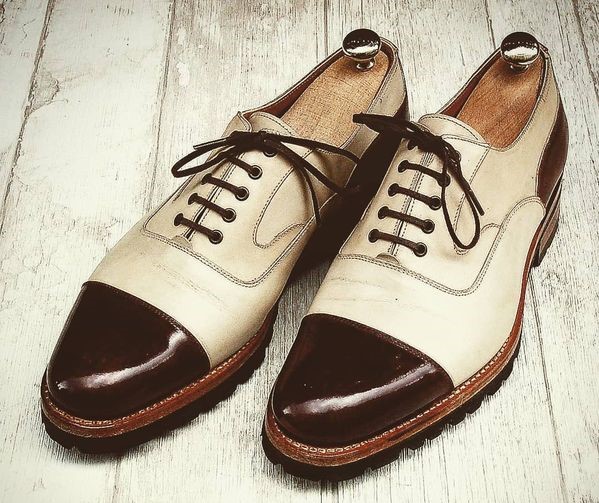 It is the most dandy shoes you can have in the market, and the last and pattern design are all inhouse accomplished. The production may be in Spain or Portugal.
Jacques & Demeter
Price Point: 600 Euro
Maybe the youngest brand in this list, the founder Maxime Van Rothem was a auditing consultant, but entered shoemaking industry following the love from heart.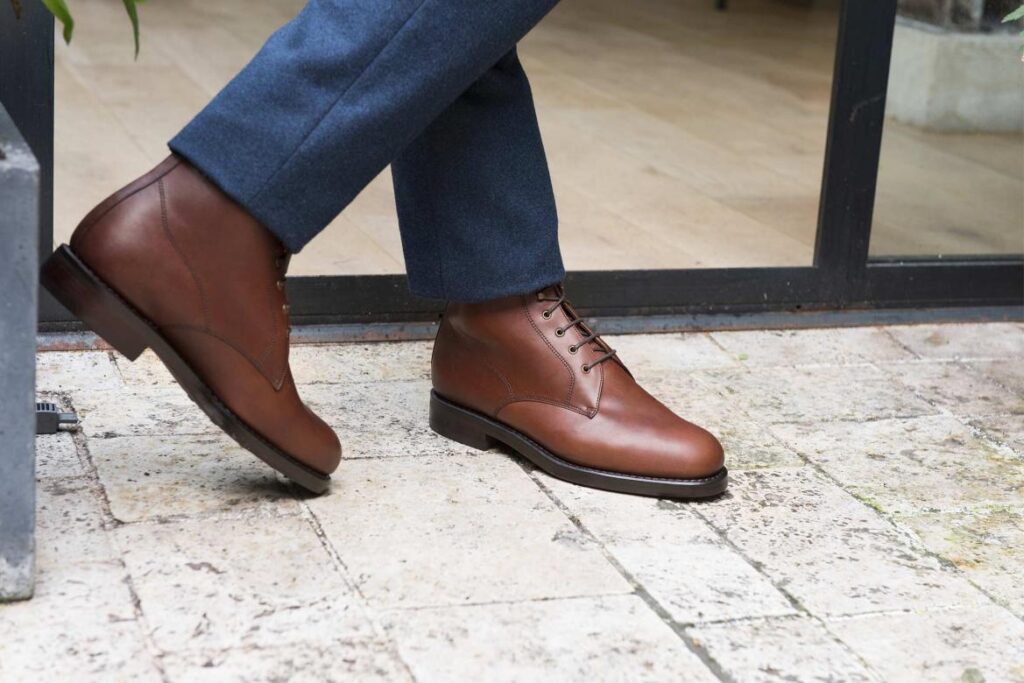 Shoes are made in France which is very rare, because even Berluti and Aubercy made their shoes in Italy.
Shoes are very round and not very French in my untrained eyes.
Goodyear Construction made in France, you may not find a cheaper option.
CAULAINCOURT
Price Point: 490 Euro
The founder Alexis Lafont is a shoe aficionado before entered this industry.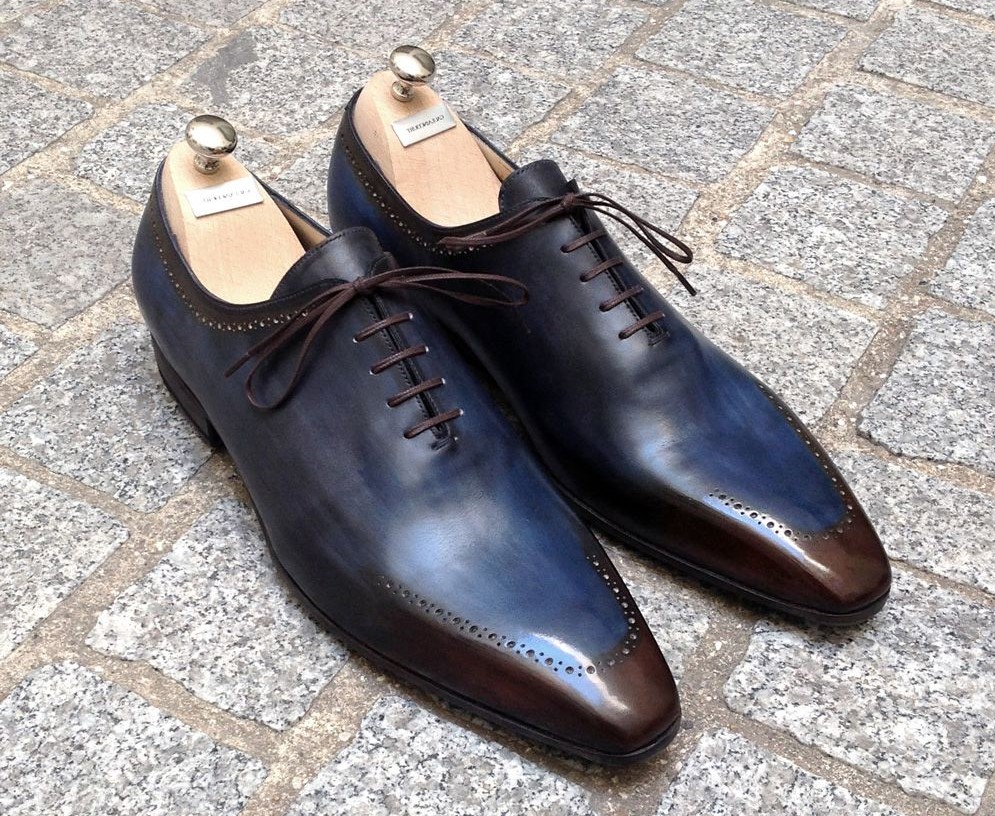 Elongated but well proportioned last with detailed design.
J.M.LeGazel
Price Point: 480 Euro
If Berluti is the creator of Patina, J.M.LeGazel is the carry foward. It has its shoes made in Portugal, probably by Carlos Santos, then patined inhouse, the current very famous patina practitioner Hancore graduated from there.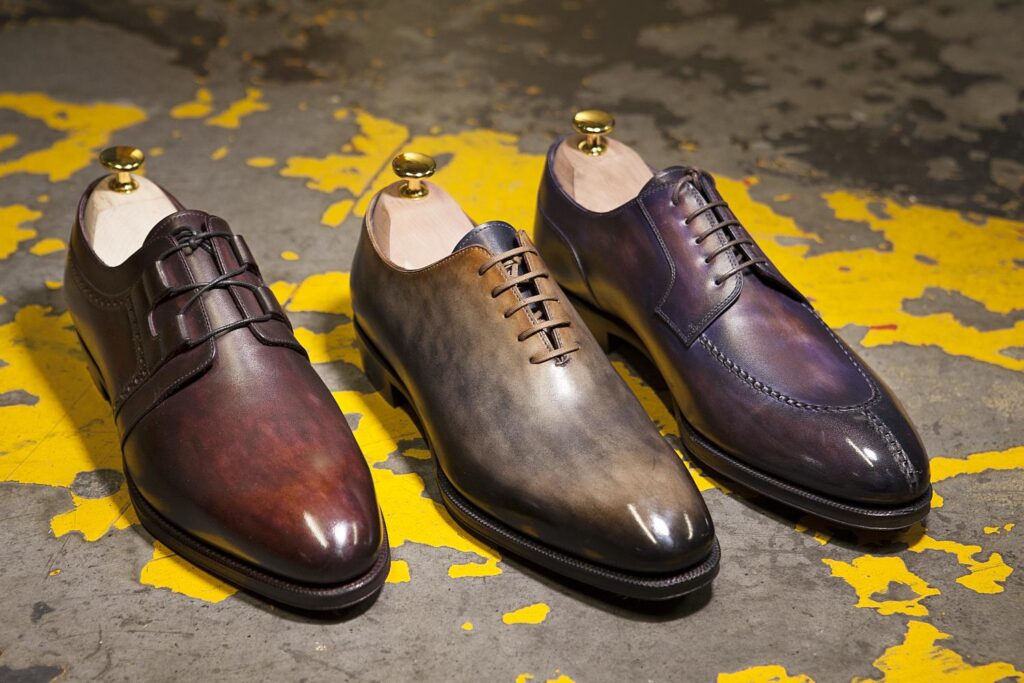 As a French brand, its last is more English and the patina is very original and super beautiful.
Altan Bottier
Price Point: 480 Euro
Founded in 1973 as a bespoke shoe shop, Ready to Wear was pushed to the market in 1998, however not loved.
in 2003, as the first follower of Berluti innovated patina, the brand took off.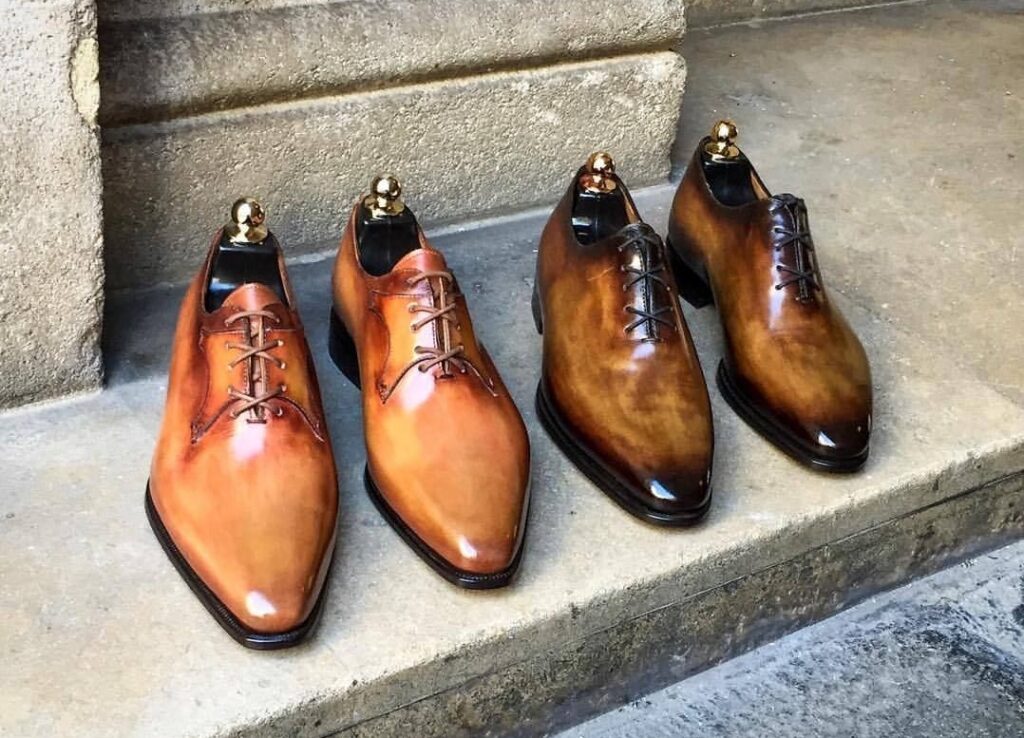 Shoes are made in Spain and Portugal, models are mostly aggressive, quality control is a problem.
There is rumour a higher collection Bottier is on the way.
If I must choose a brand most close to Berluti, Altan Bottier is.
Heschung
Price Point: 475 Euro
The shoe supplier of French Olympic Ski Team, you can imagine how its shoes look like.
Very sturdy, Norwegese stitches plus rough rubber soles.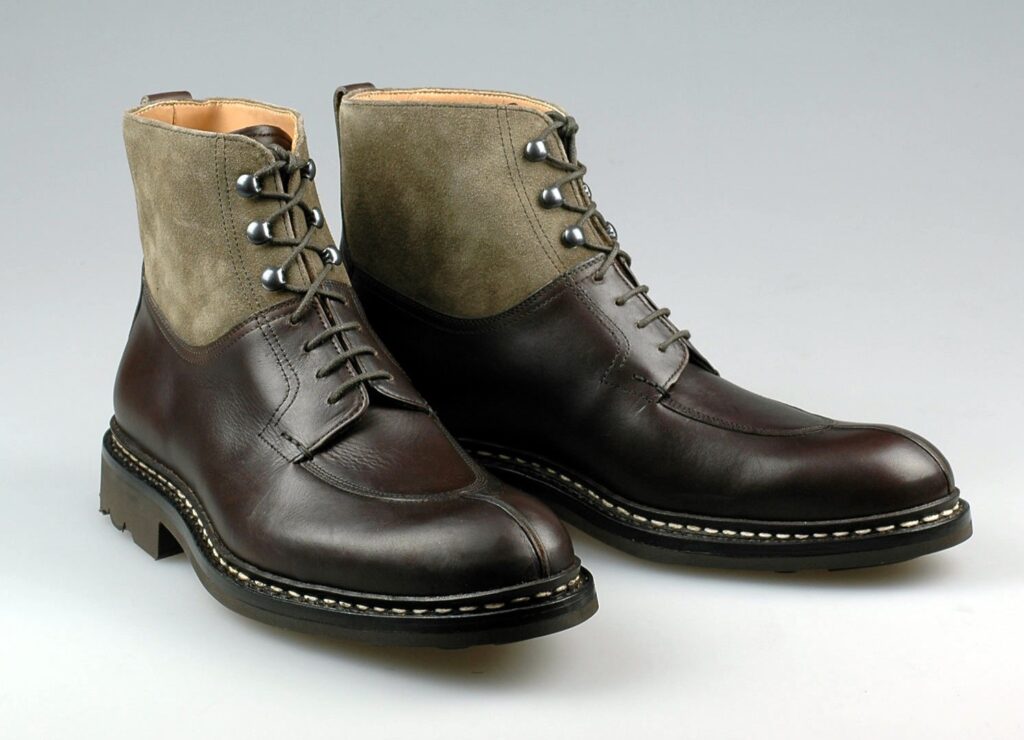 John Lobb's casual models were produced by Heschung but not any more.
It seems its factory moved to somewhere cheaper out of France, not confirmed.
Paraboot
Price Point: 420 Euro
Not sure how popular this brand in France, but Japanese and Chinese love it.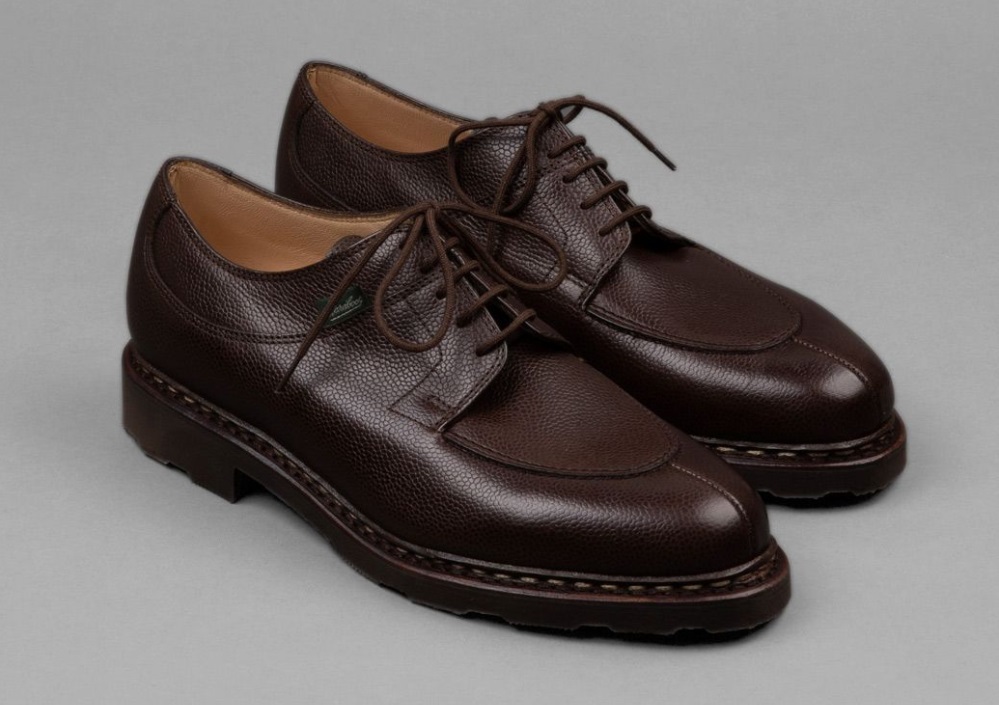 All models are equiped with Norwegese stitches and rubber sole, three iconic models are copied by a lot of brand, Chambord, Avignon and Michael.
GUSTAVIA
Price Point: 410 Euro
The founder Samy Gouasmia was the dual founders of Altan Bottier, the relationship broke, and he founded his own brand Gustavia, and the business model is more direct, choose a model, choose the colour, we paint for you.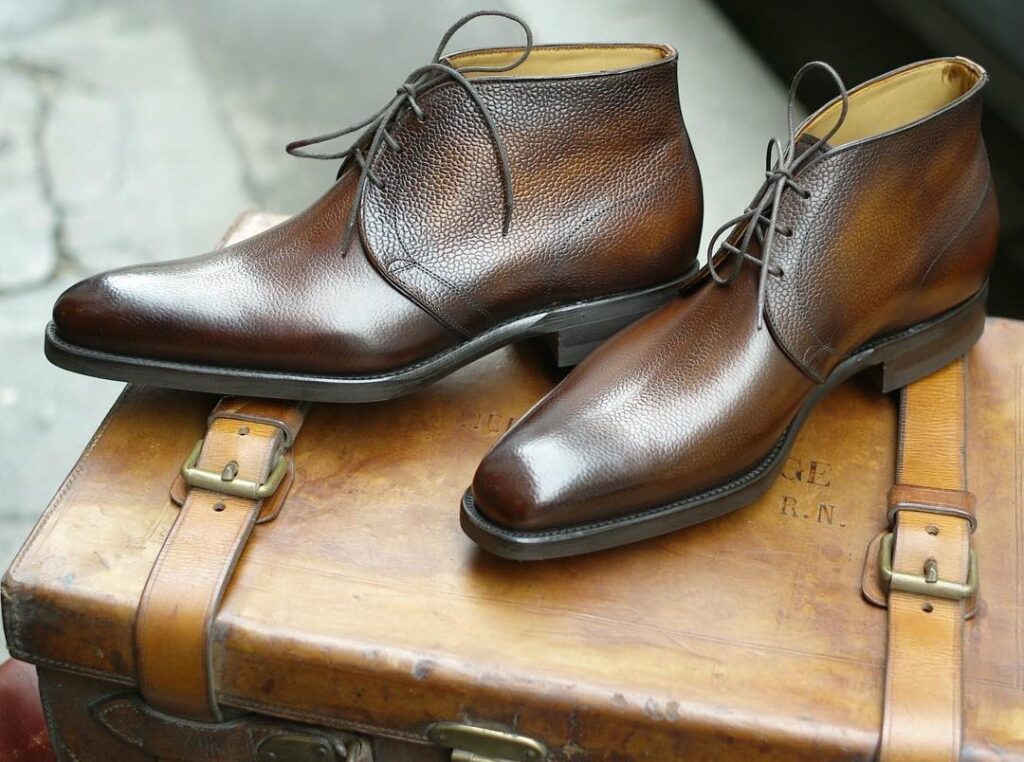 The supplier chain is carried over from Altan Bottier, production in Portugal, patina inhouse.
Generally speaking, models and patina are not impressive.
SEPTIEME LARGEUR
Price Point: 275 Euro
This brand was established by industry veteran Marcos Fernandez Cabezas and his nephew Mathieu Preiss.
Design is conservative but the wood peg element in the sole is rarely seen in this range.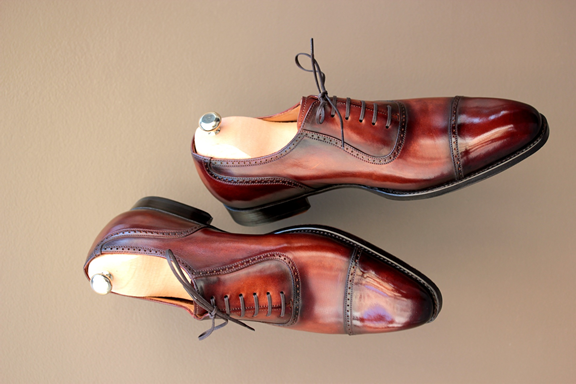 Shoes are made in Spain.
Finsbury
Price Point: 260 Euro
A Frenchmen founded this brand in England, and made his shoes in Northampton. Sounds very funny.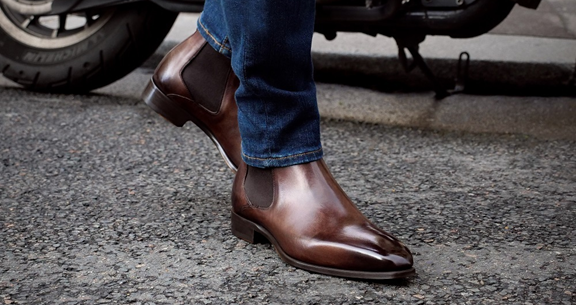 But later the production moved to Italy.
Every model in the market can be found in this brand, but no one is outstanding, I think it is a bad business practice "made for everyone".
Orban's
Price Point: 160 Euro
Founded by a serial brand creator, Marcos Fernandez Cabezas.
At this price, goodyear consctruction made in Spain is not bad at all.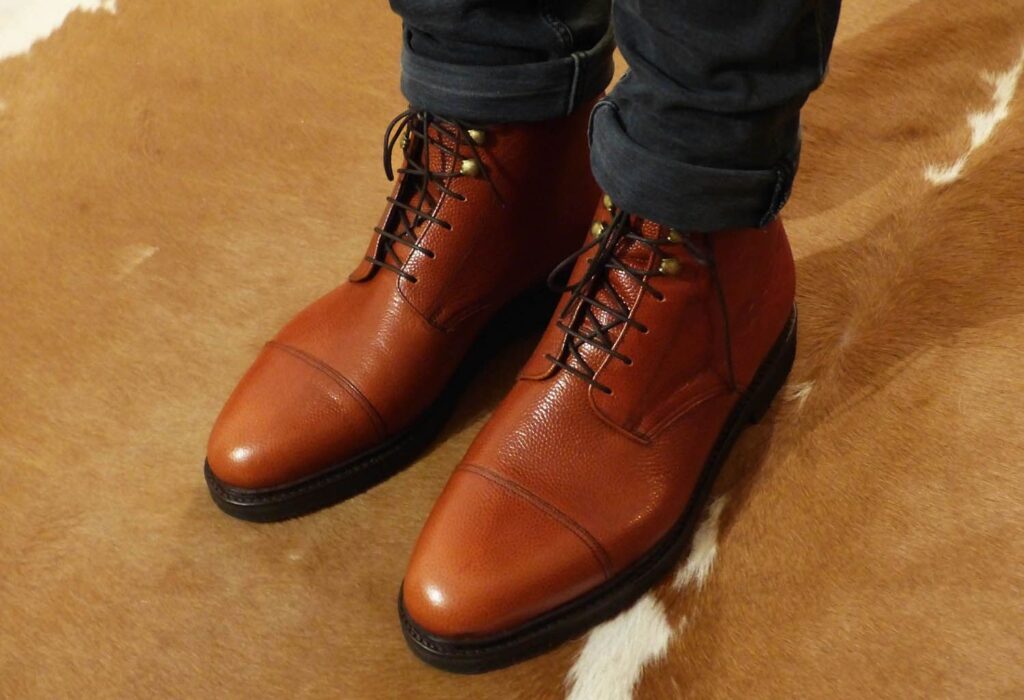 Design is also very timeless.
I appreciate Marcos's insight and revolutionary idea very much.
LodinG
Price Point: 160 Euro
This brand can be seen as Coach in menswear.
In the beginning, its concept is to provide high value/cost Goodyear welted shoes, however, current shoes are all Blake stitched, and no idea where they are made.
It already deviated from its original idea, and shoes are more and more cheap, not on price, but quality and design.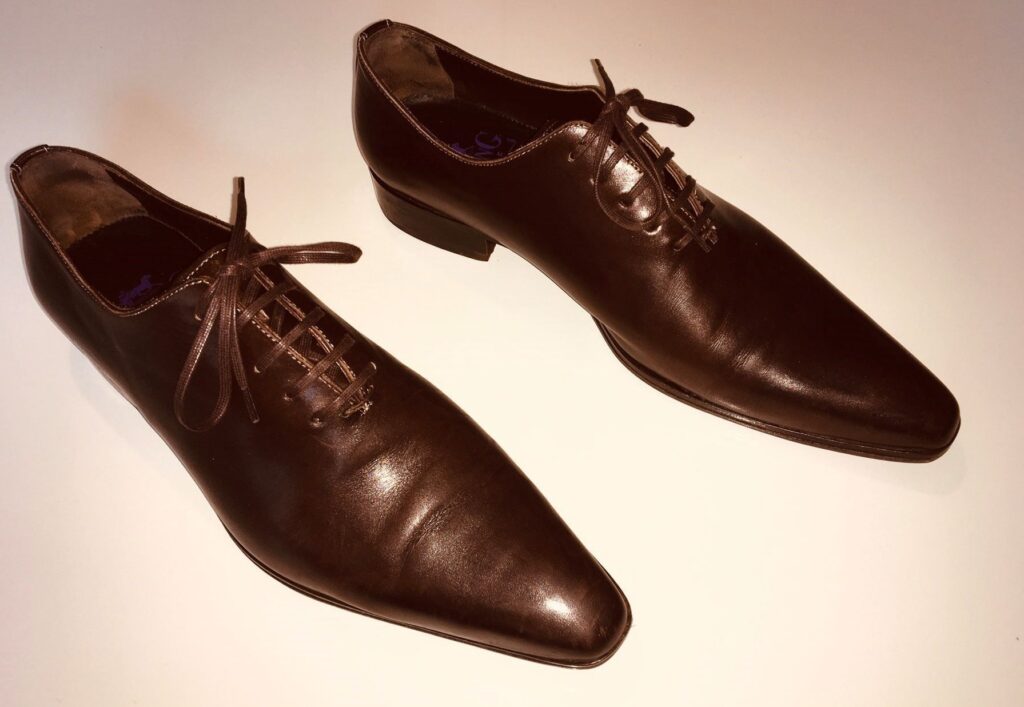 Stay away.
Bexley
Price Point: 149 Euro
Shoe are Blake stitched, the production location is not disclosed.
At this price point, leather are all from D'Annonay and Du Puy, I think this fact worth its price already.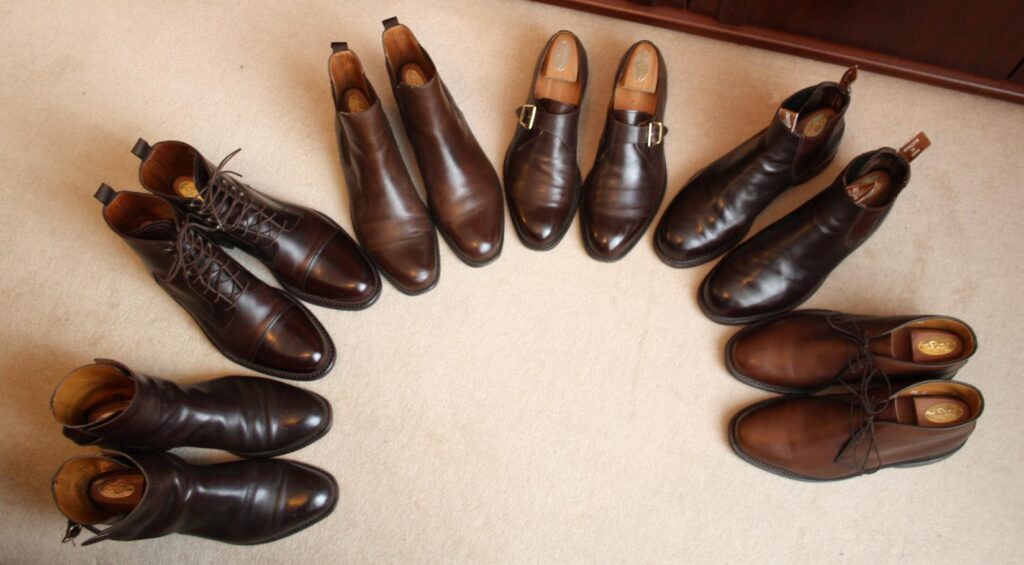 It only sells its shoes in 23 single brand boutique and online and you can get discount when you buy more in one time.
A good business mode but shoes are not beautiful.