Button boots are so rare that even enthusiastic aficionados cannot claim they have them in shoe collections, however it is the most iconic shoes or boots representing the Victorian era.
But the button boots we see today are very modern, how do classic button boots look like?
The characteristics are:
Cap Toe without brogue
No medallion
contained of two colours
The classic of classics is black smooth leather with white or grey suede.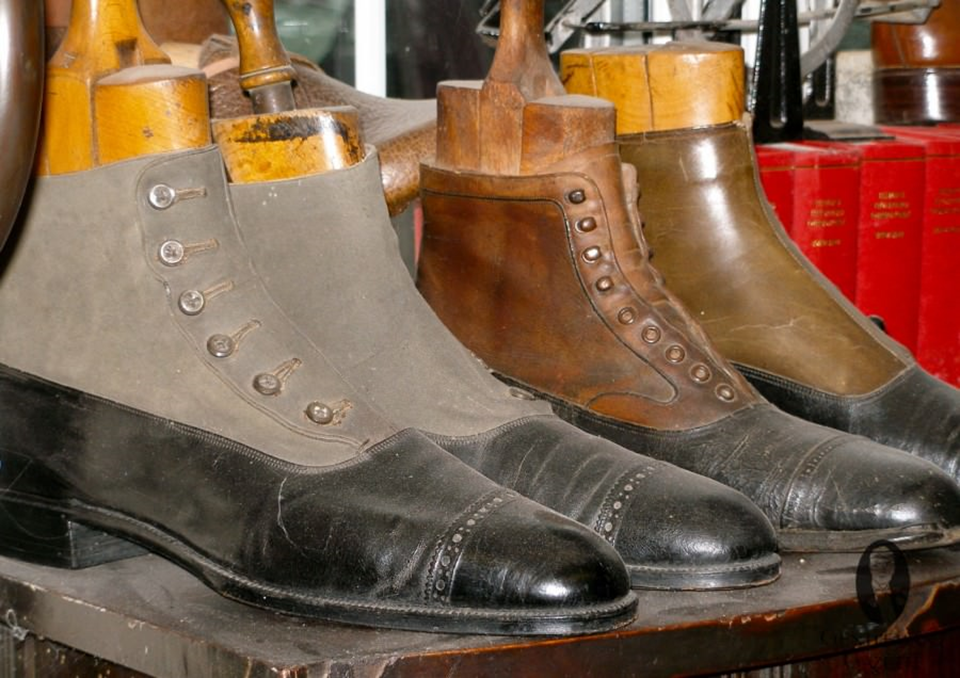 Horace Batten is a boots focused shoemaker in Northampton which is still on operation.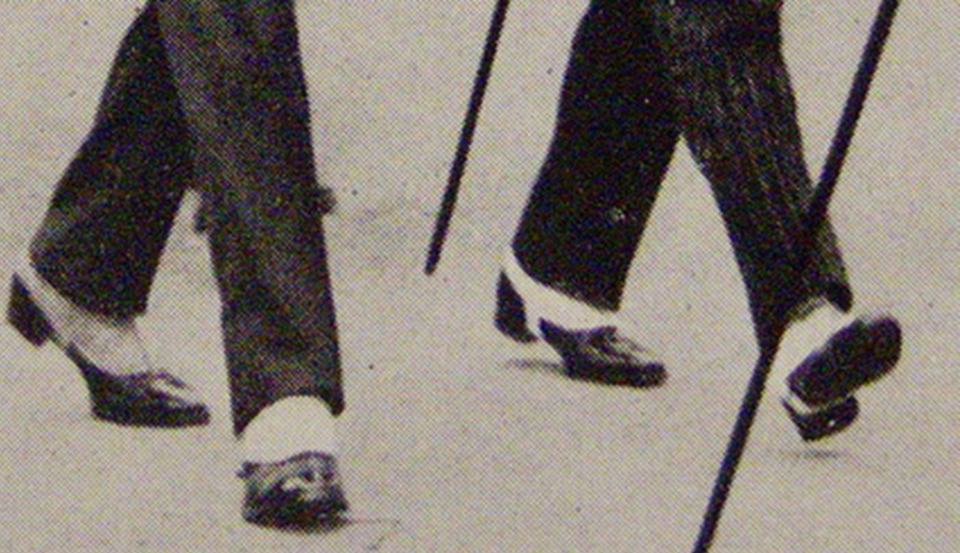 Most traditional outfit for button boots is dark grey morning coat with light grey cashmere strip trousers.
The contemporary button boots are different mostly on colours.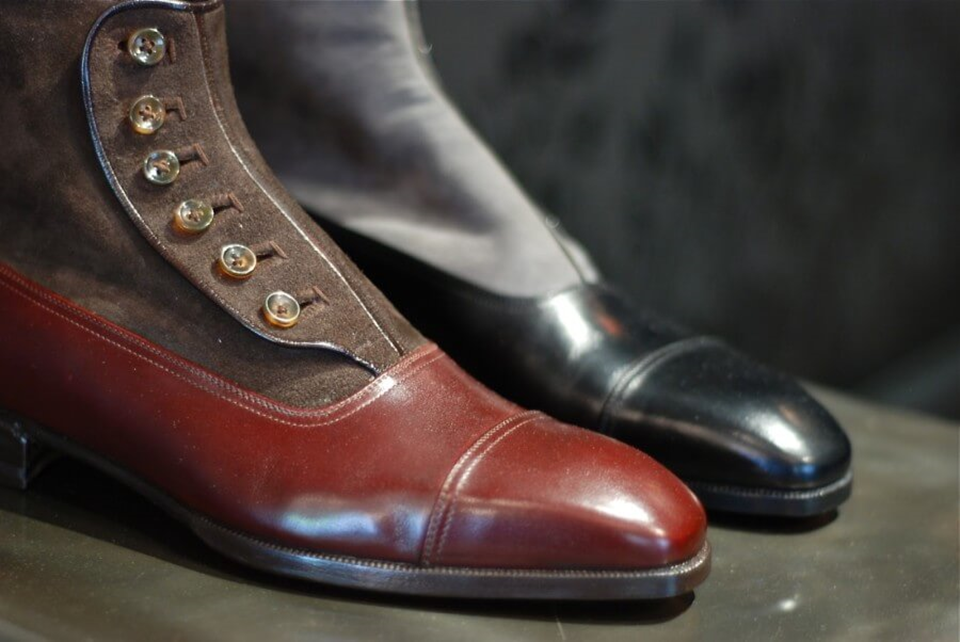 The toe shape of Enzo Bonafe says a lot of Aubercy.
All colours you can name can be found in J.Fitzpatrick button boots, and the clashes are breath taking.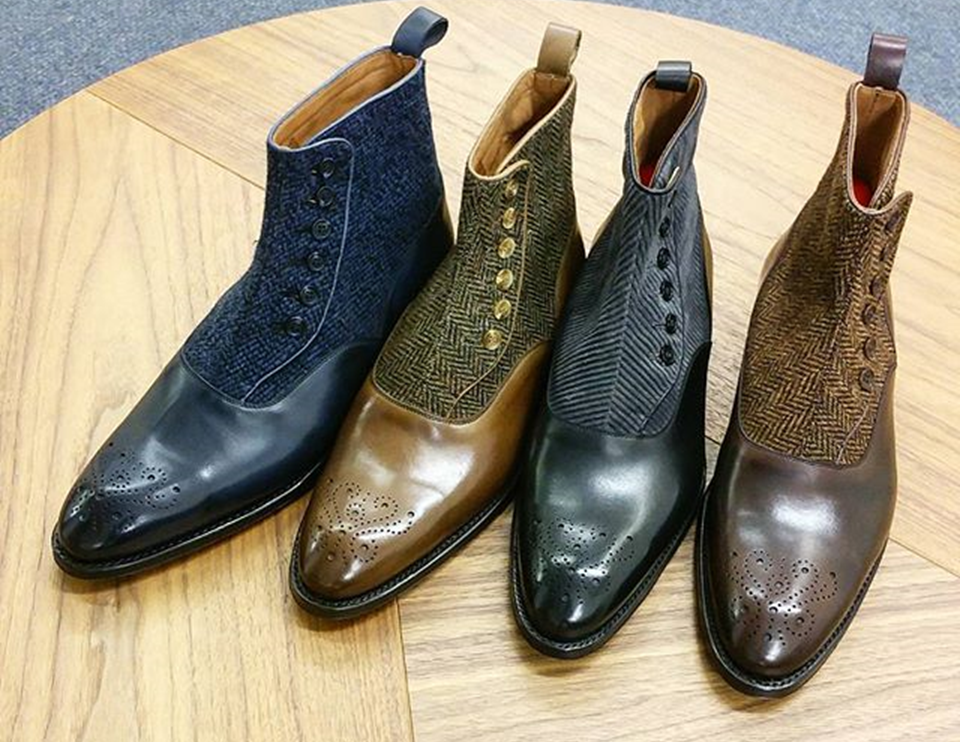 Smooth leather is kept, but suede confronts the challenge of Tweed, Denim and grained leathers.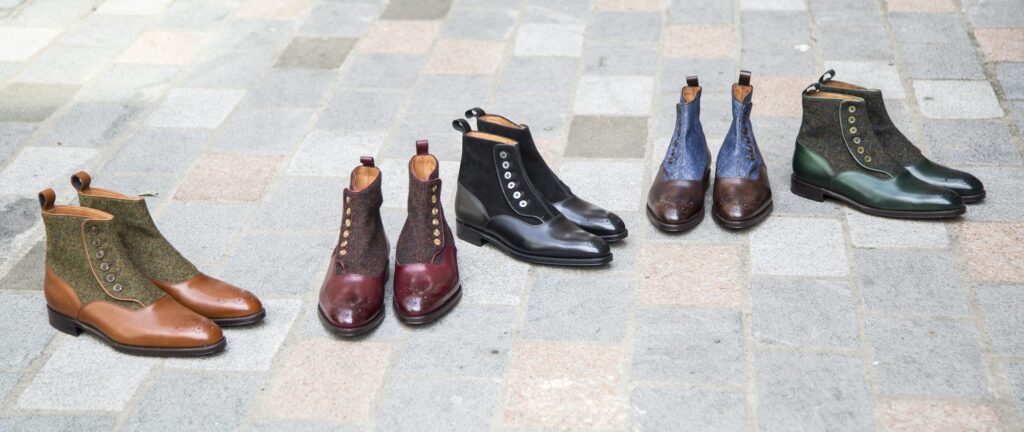 Then, let us examine some bespoke shoemakers' ideas.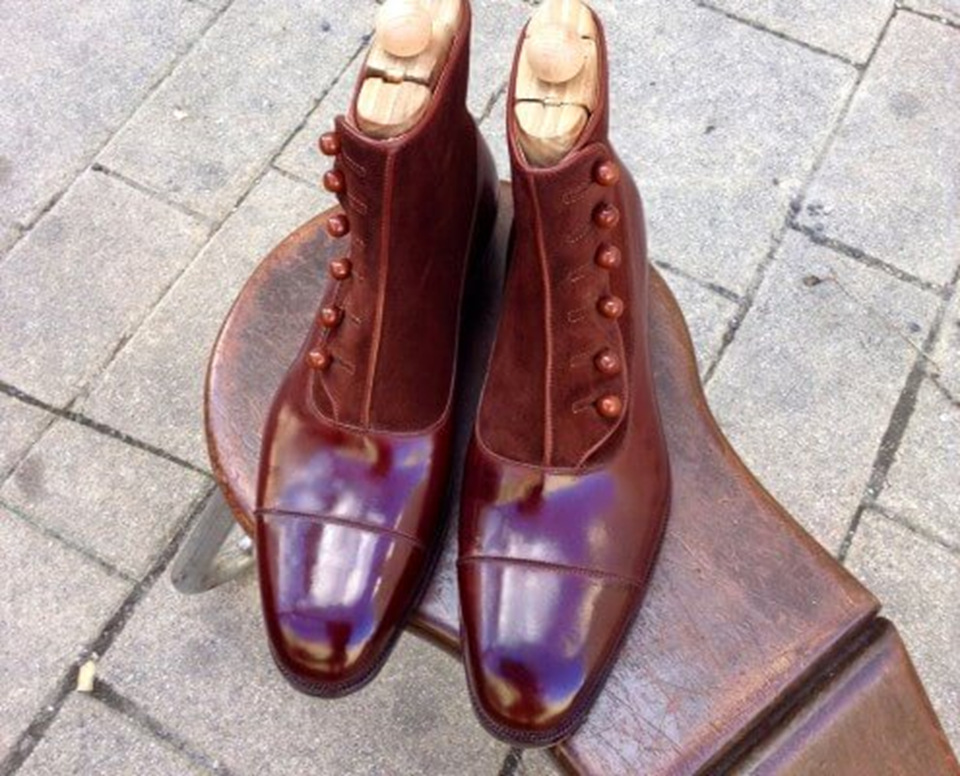 The round and cute buttons of Maftei beams playful atmosphere.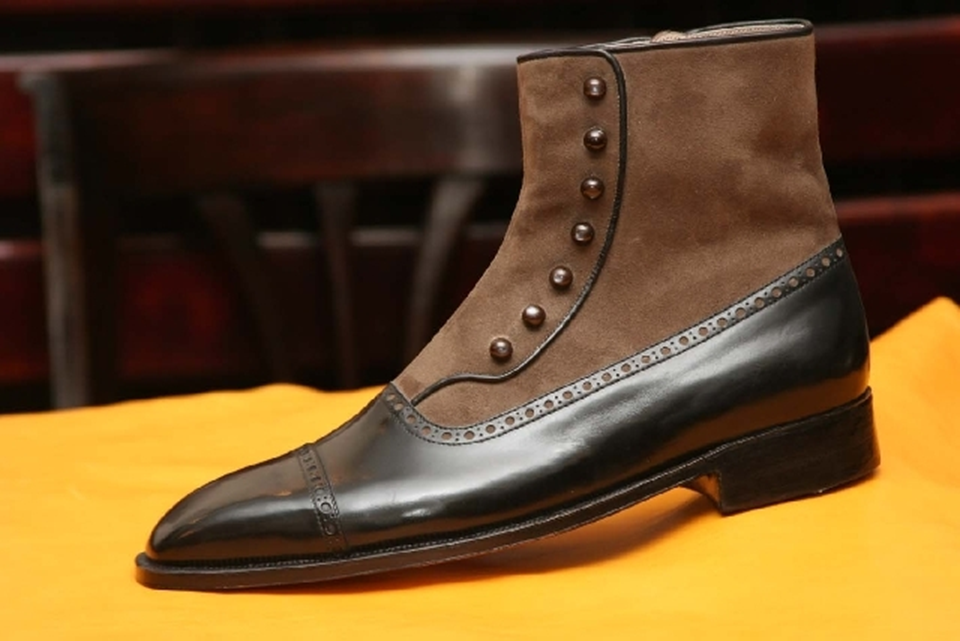 The best Polish shoemaker, Jan Kielman use tiny and exquisite buttons to make the buttos more feminine.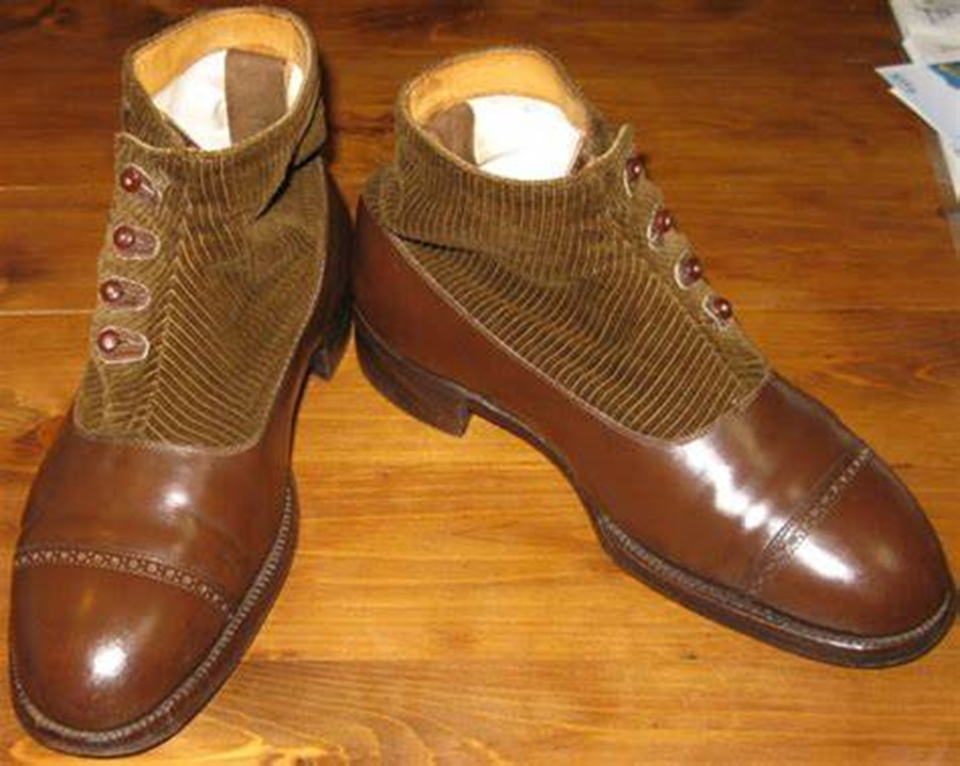 John Lobb London states what is English in its purest form, long lives the classic round toe!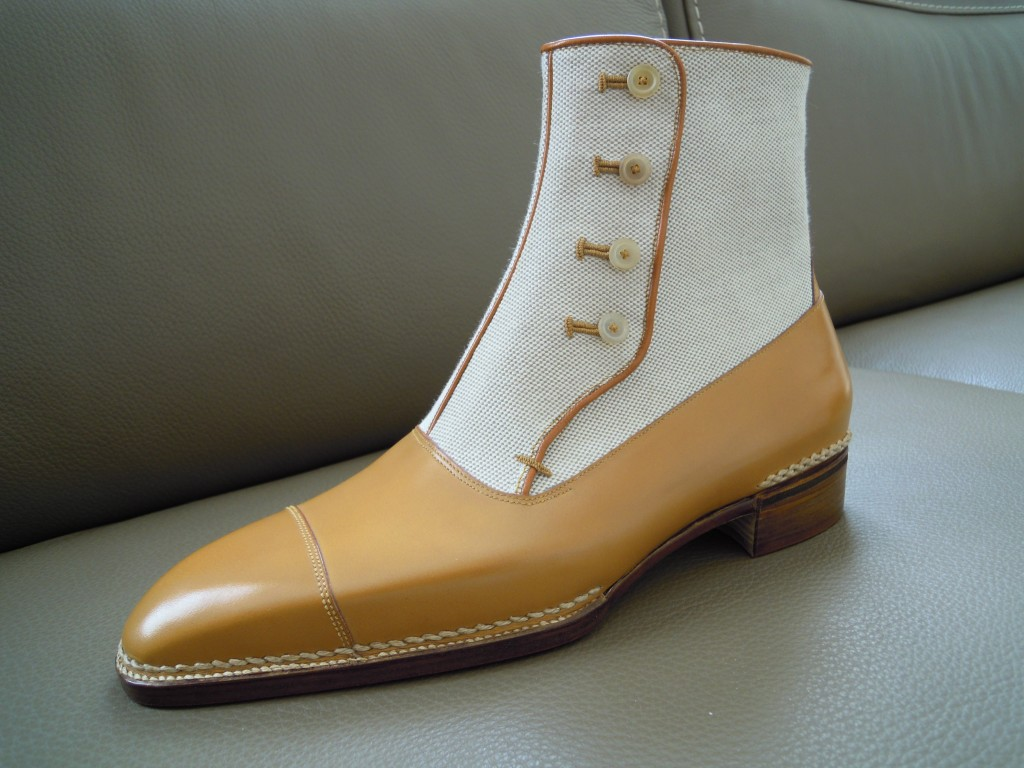 Anthony Delos use this extreme elegant boots to soften extravagant Norwegian stitches and combined with canvas.