Mattina is a brand that I covered so many times and the position is so prominent that it almost becomes the first in mind when you are ready to pay 2000 RMB for a pair of great Goodyear Welted shoes.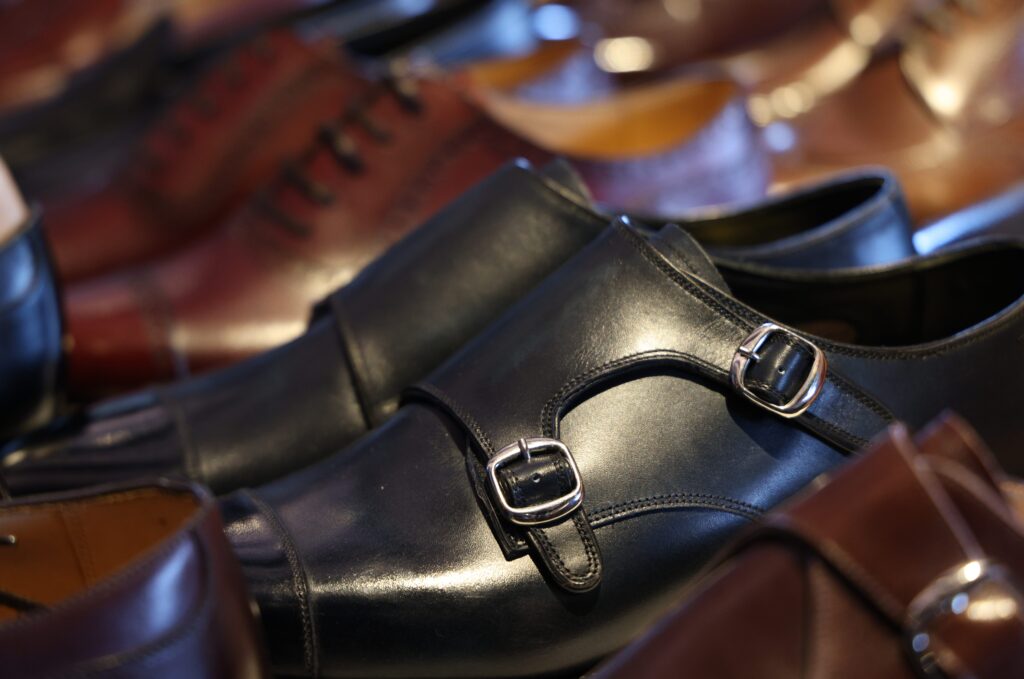 In the first China Trunk Show, Mattina teamed up with Vincenza, the official distributor of leather tanneries owned by Hermes group in China and presented very interesting content.
I break this content into three sections and to see what Mattina brought to the show.
Meet the all new H last
Mattina has a very discreet lineup and releases new models and last in a lovely tempo. In this show, the H last was the first time to meet customers. But it does not say that is the only fun visitors would have at their booth.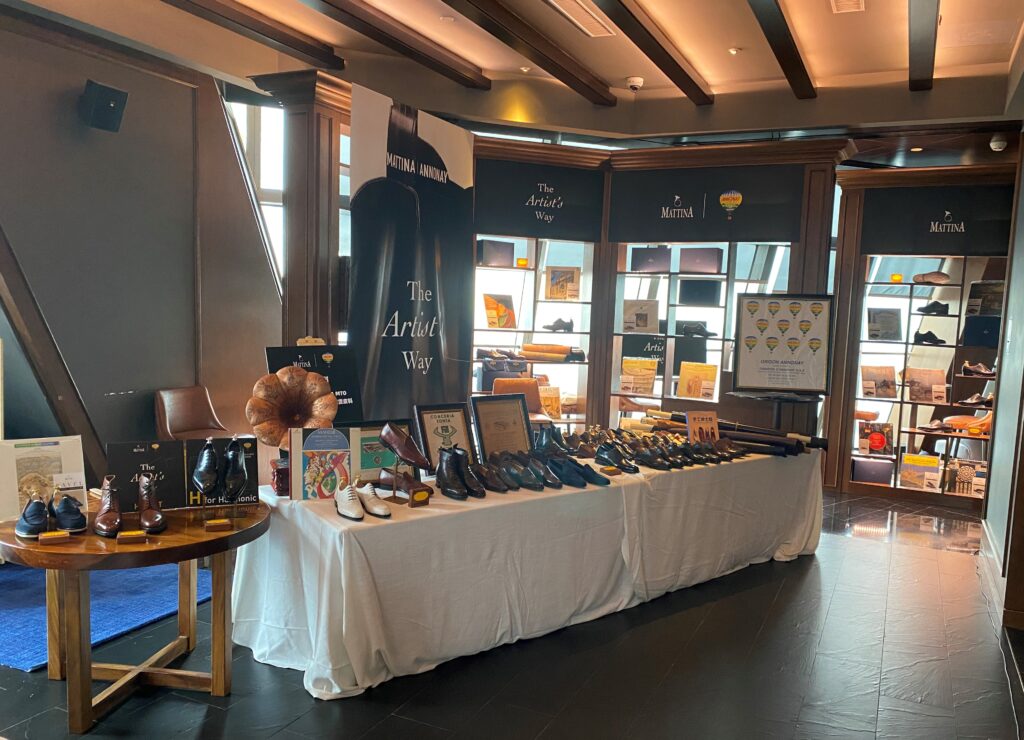 This is the artfully decorated booth of Mattina, and I saw the slogan "The Artist's Way" for the first time. It echoes the brand image fairly well.
Notice the French Horn at the edge of the table, this is the brand icon of Mattina because that the gentleman owner majored in Classical Music in university and is avid enthusiast in his life.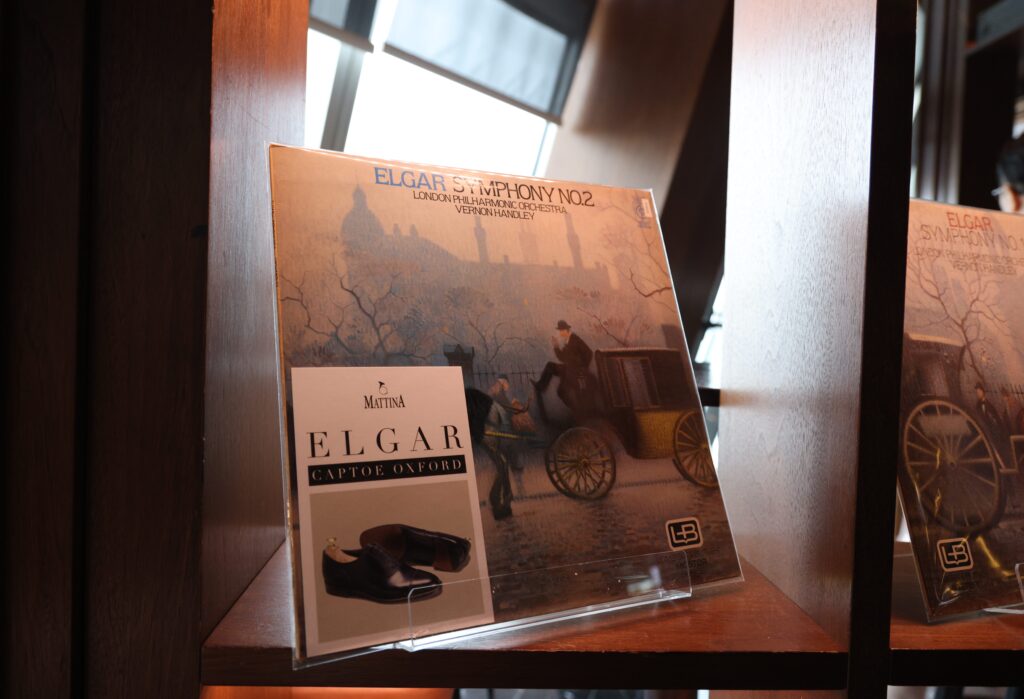 Not only that, each model is named after a musician, such as the cap toe oxford, Elgar.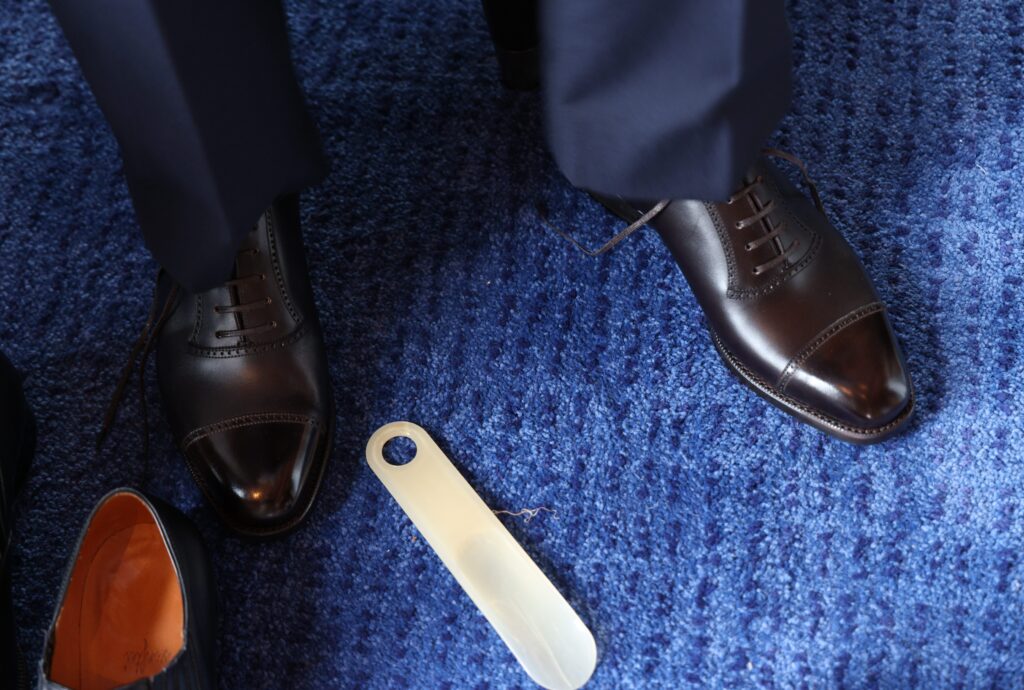 A visitor is trying on Elgar with brogue. Elgar also has a no brogue version and I luckily own one pair and appreciate its lasting aesthetical touch.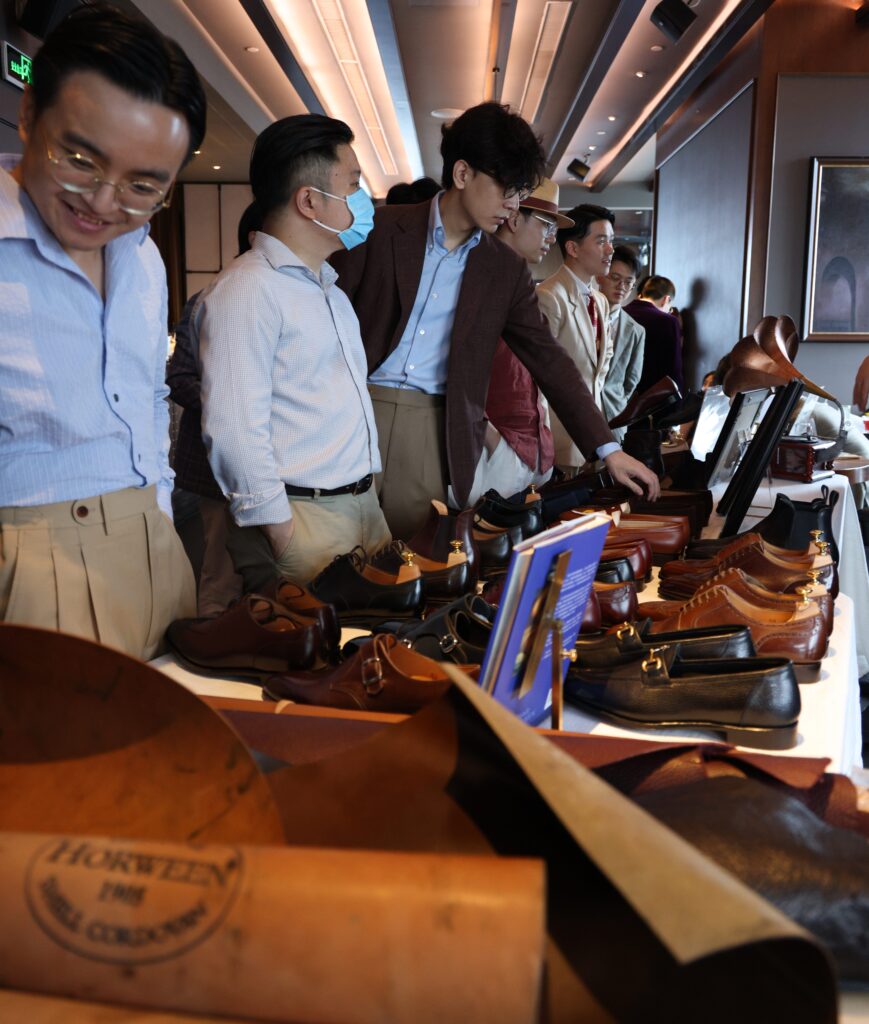 Mattina's booth was the most crowded one because its widely spread reputation and good quality.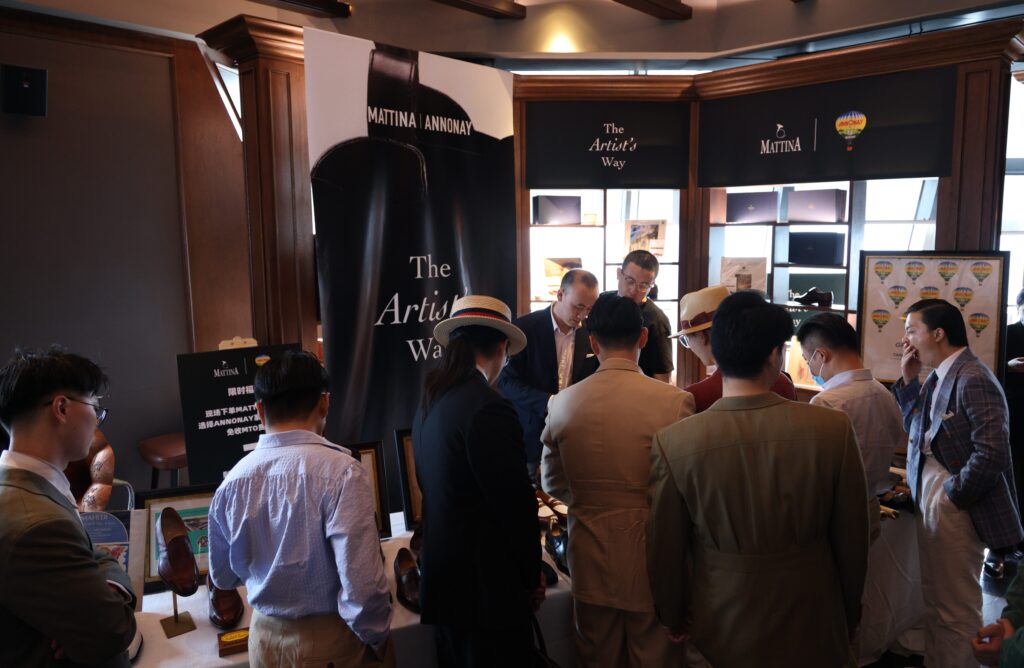 Their wide selection could satisfy any customer's taste, of course, the classic taste.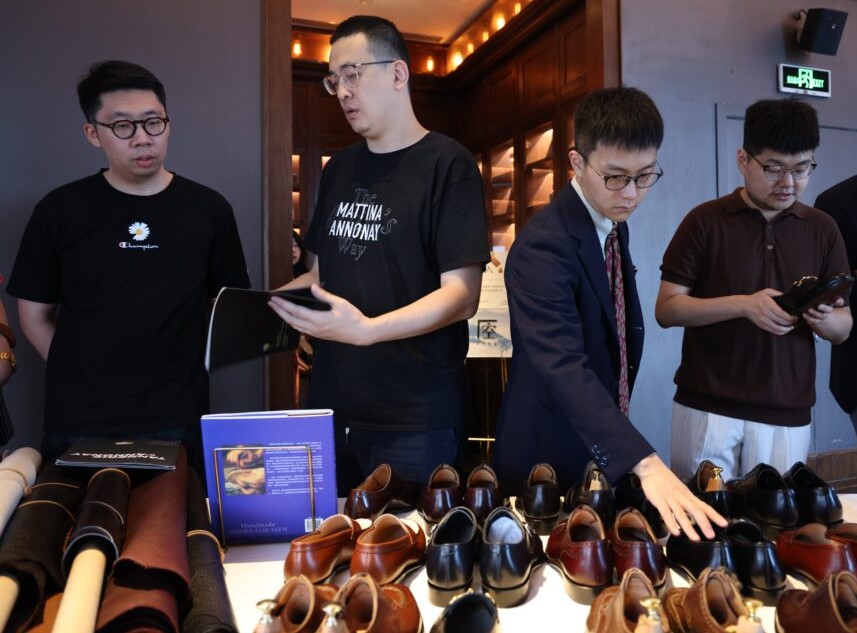 Visitors are mostly shoe aficionados and they did not hesitate to check the shoes by hand and close look.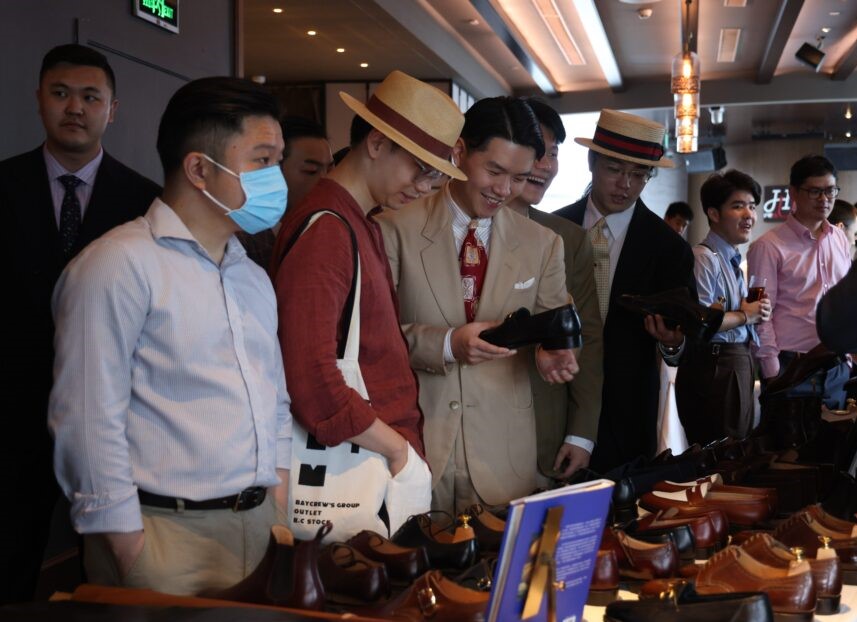 I think all had a lot of fun from Mattina's shoes.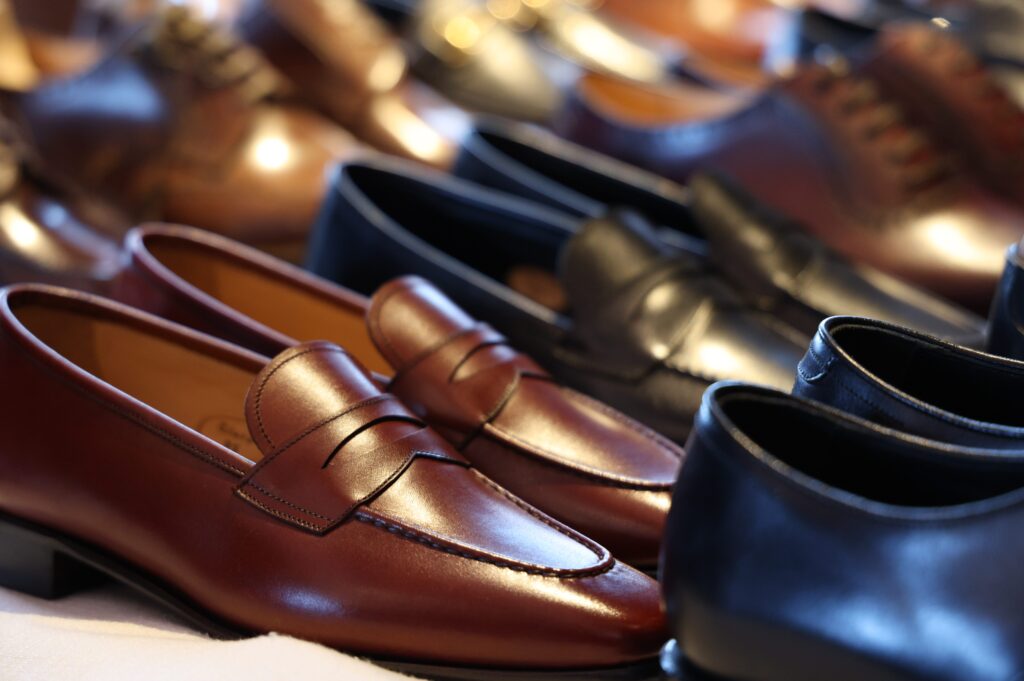 While Mattina loves to use Annonay leathers, they do have a lot of options too.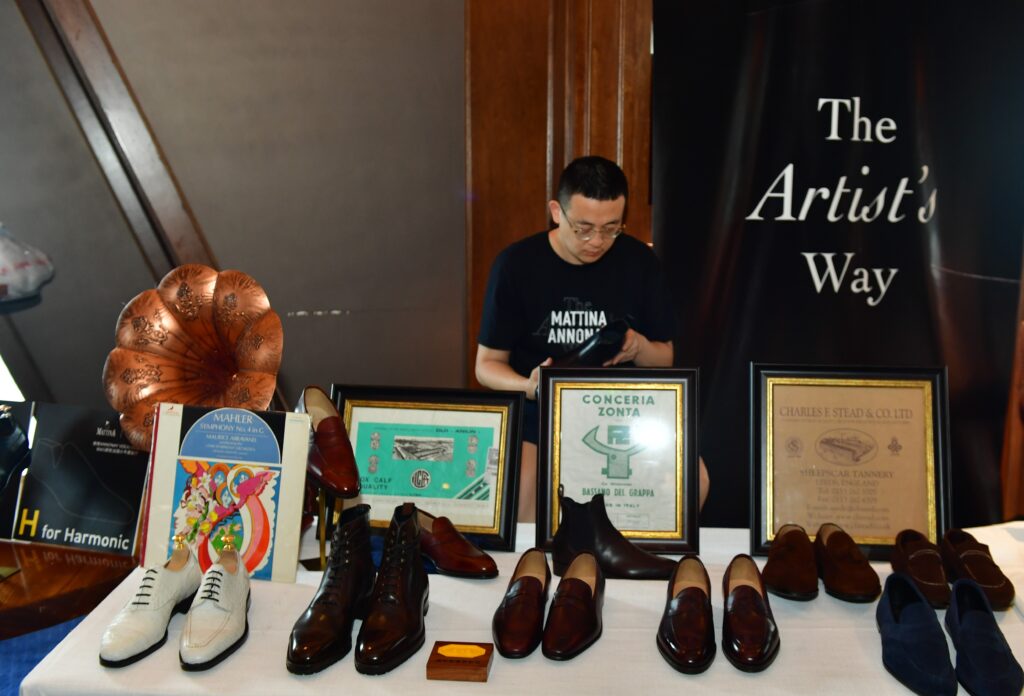 You can see they also source from Ilcea, Zonta and Charles F. Stead, the former two for Museum Calf and latter best suede.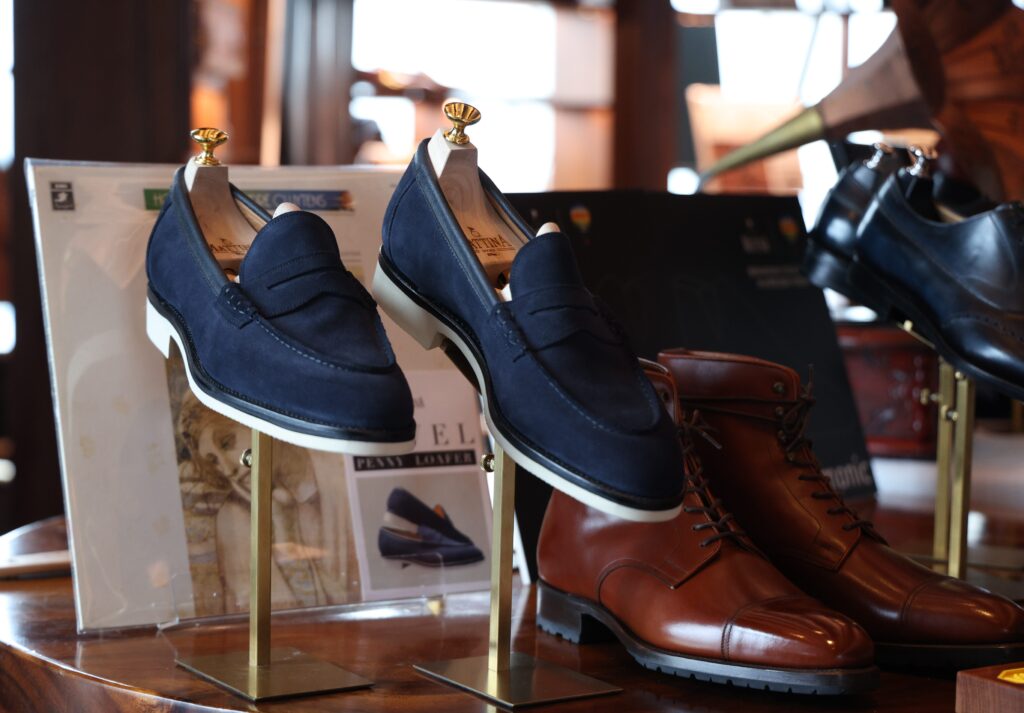 Such as this new model, Ravel clearly made of Charles F. Stead suede and Vibram sole.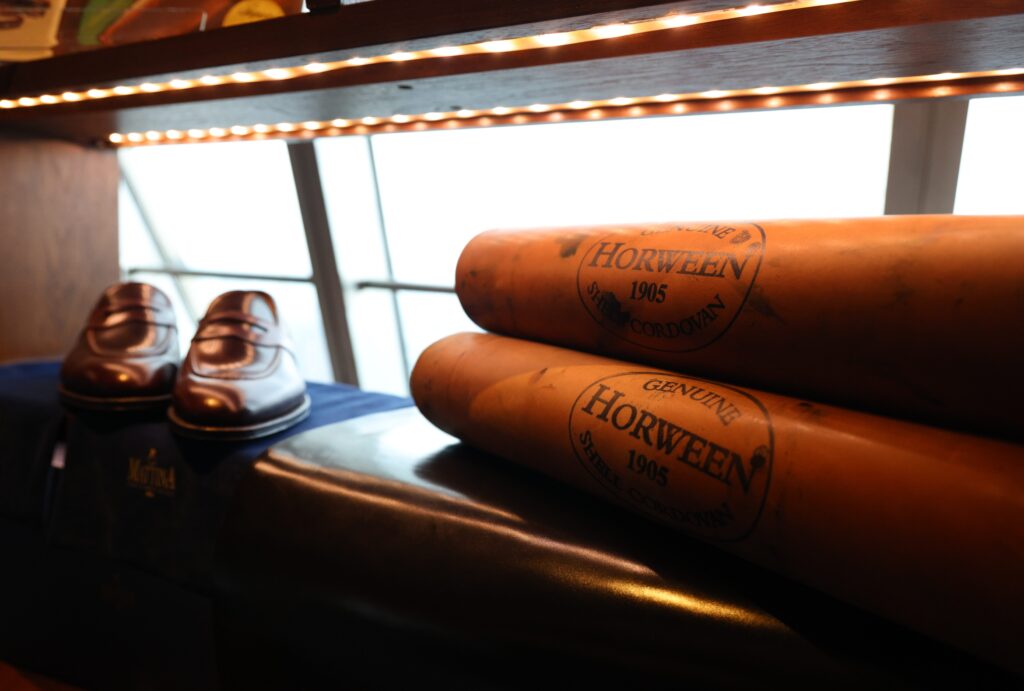 Horween cordovan is also chosen to make a pair of penny loafer.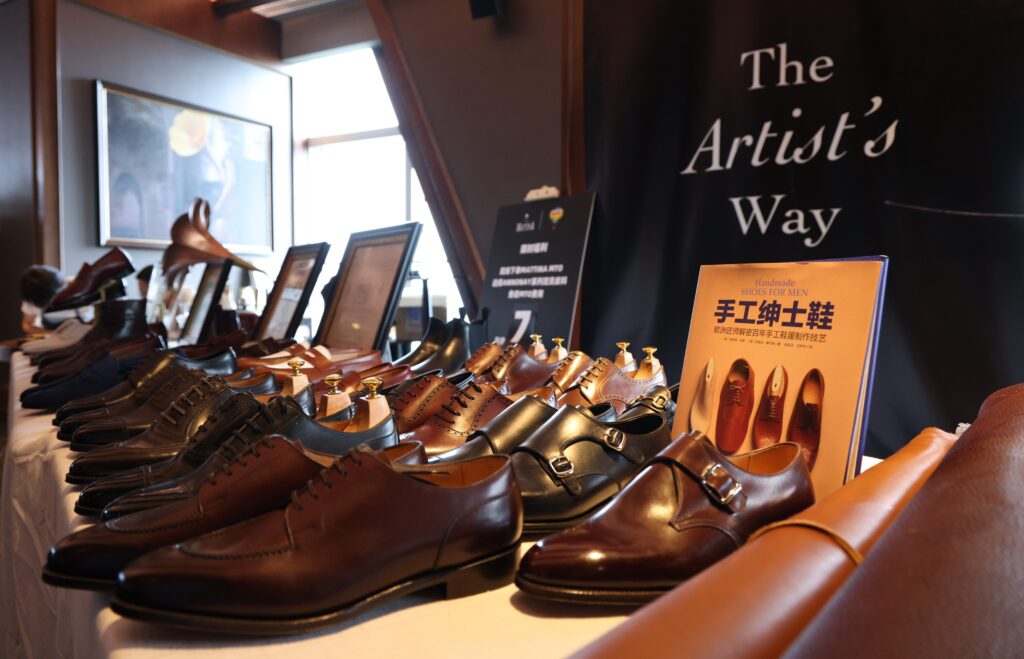 Why the book, Handmade Shoes for Man by Laszlo Vass is also presented? Because the Chinese version is translated by production manager of Mattina, Zhao Ruoda.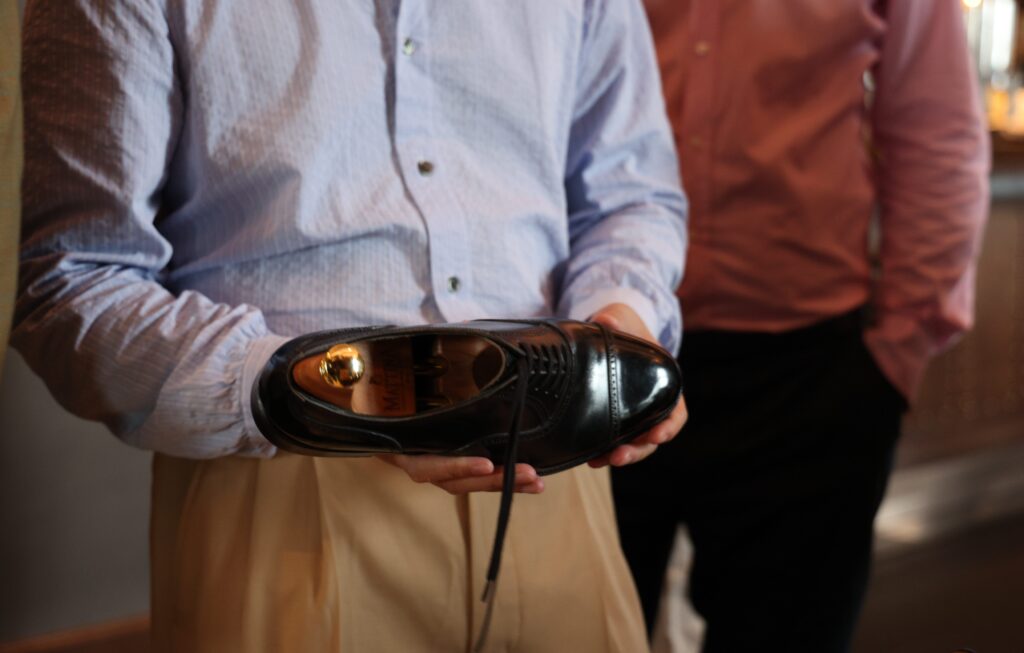 The current two lasts, C and N both have shorten toe for a conservative feeling.
But this new last, H standing for Harmonic, a music terminology fully boosts the Italian feel with elongated toe and sharper lines.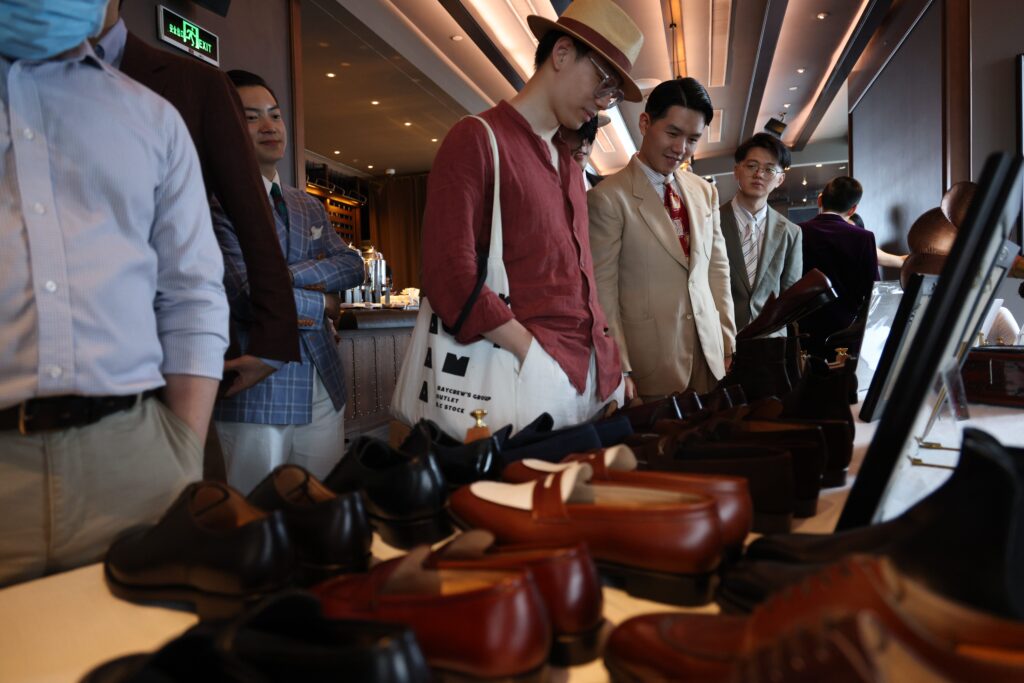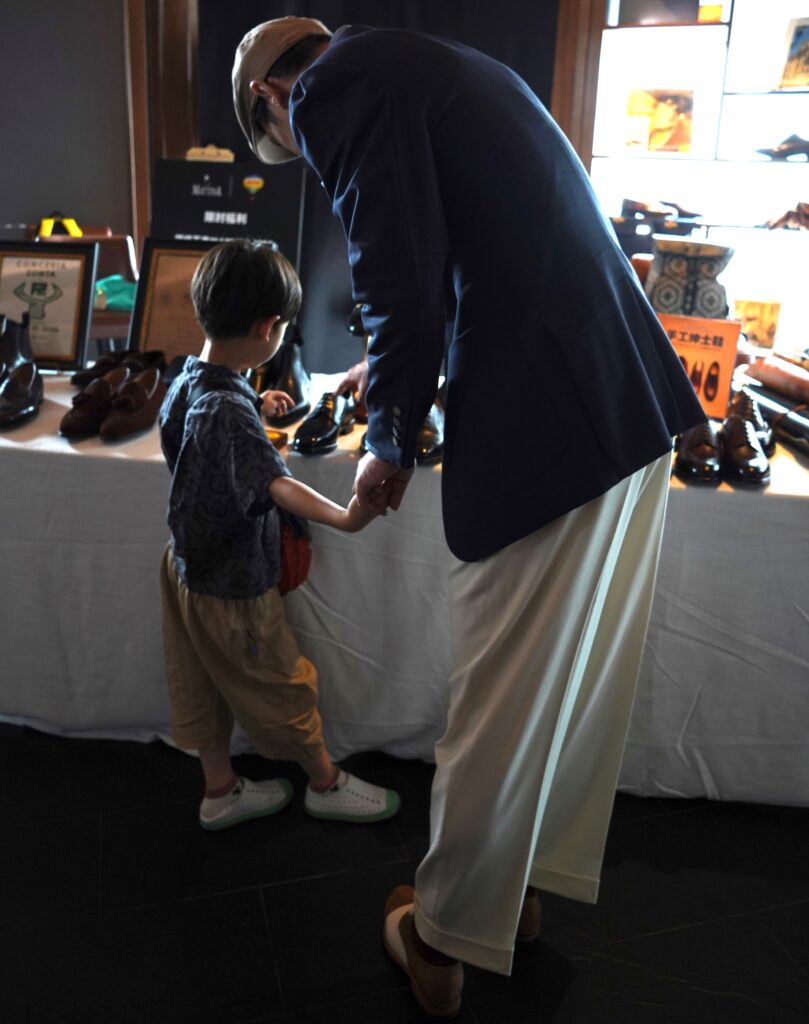 The most touch scene is this very stylish gentleman brought his son to the site and enjoyed this classic and timeless mens wardrobe item at this age.
Lottery in the cocktail party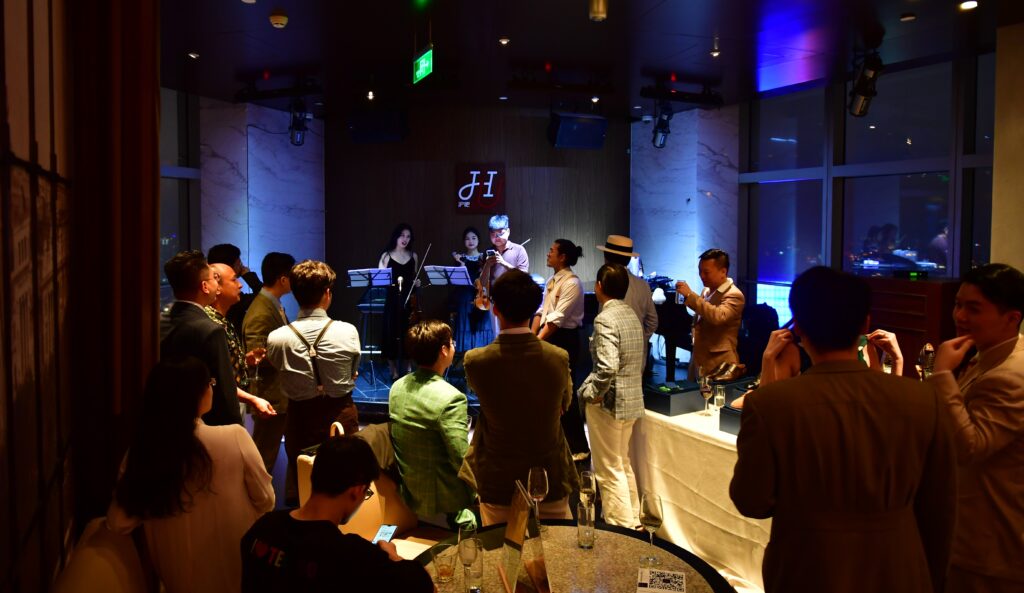 The cocktail party on the first night is a great and very sought after gathering by those peacocks, just look at how they dressed up! And don't forget the two ladies playing violin who escalate this event to an enormous level.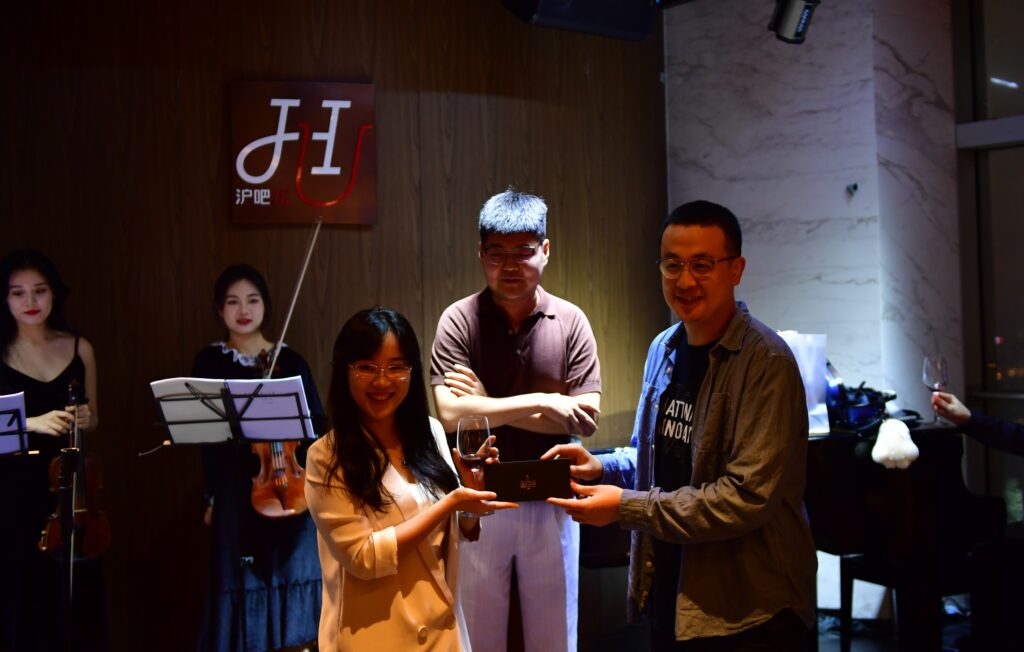 The first prize in the lottery is a FREE pair of Mattina shoes, and so unexpectedly the winner is a lady!? I can hear the wailing from many gentlemen's throats, including mine.
Vincenza sponsored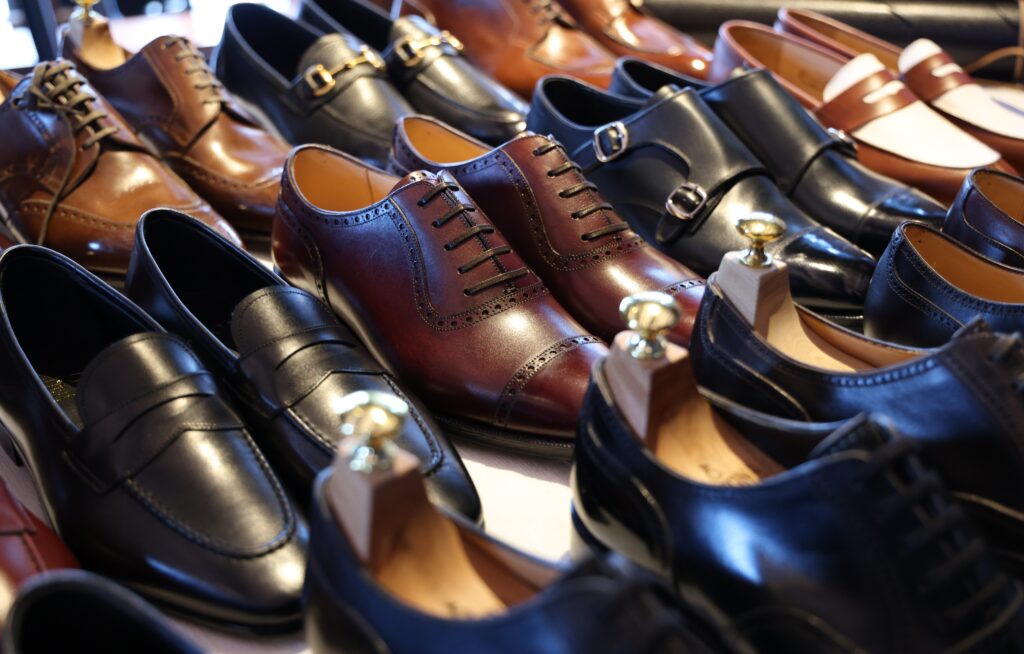 As I mentioned, Mattina and Annonay, distributed by Vincenza in China, have a close cooperation relationship. Annonay is also the top choice among European shoemakers, and the quality feeling it passes to the shoes are easy to see.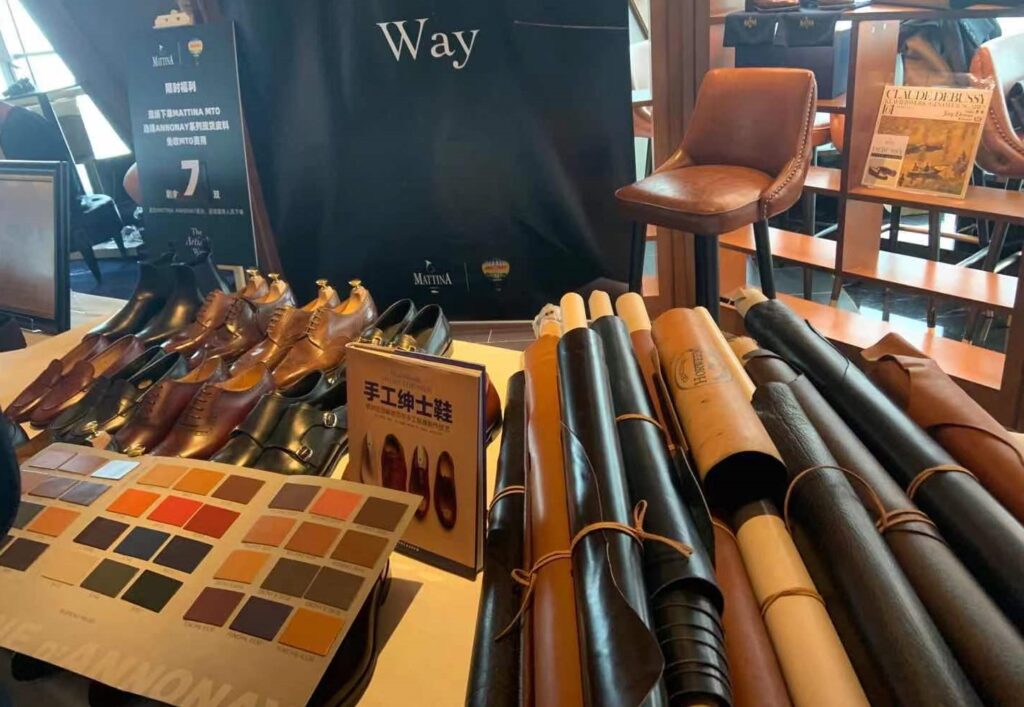 In this show, Vincenza offered free leather option to onsite ordered Mattina shoes, so many colours and so many leather options.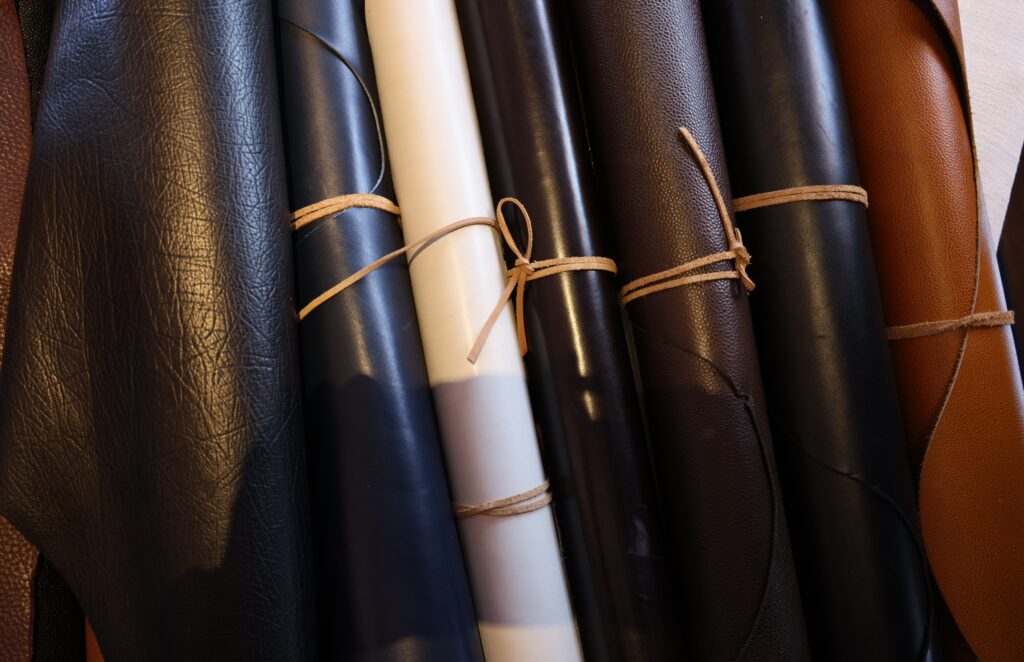 Close look at the leathers, I think they are too good for MTO shoes, they deserve the best bespoke shoes!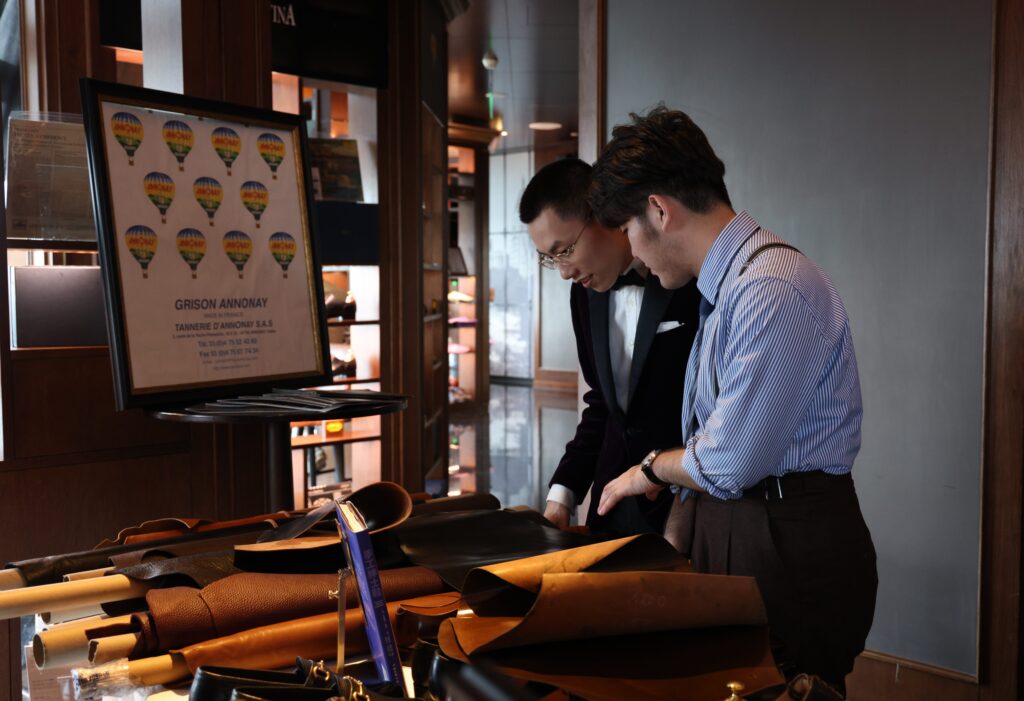 The student of Stefano Bemer Studio, Xie Jiabao is introducing the leather to a well dressed visitor in burgundy velvet dinner jacket with bowtie.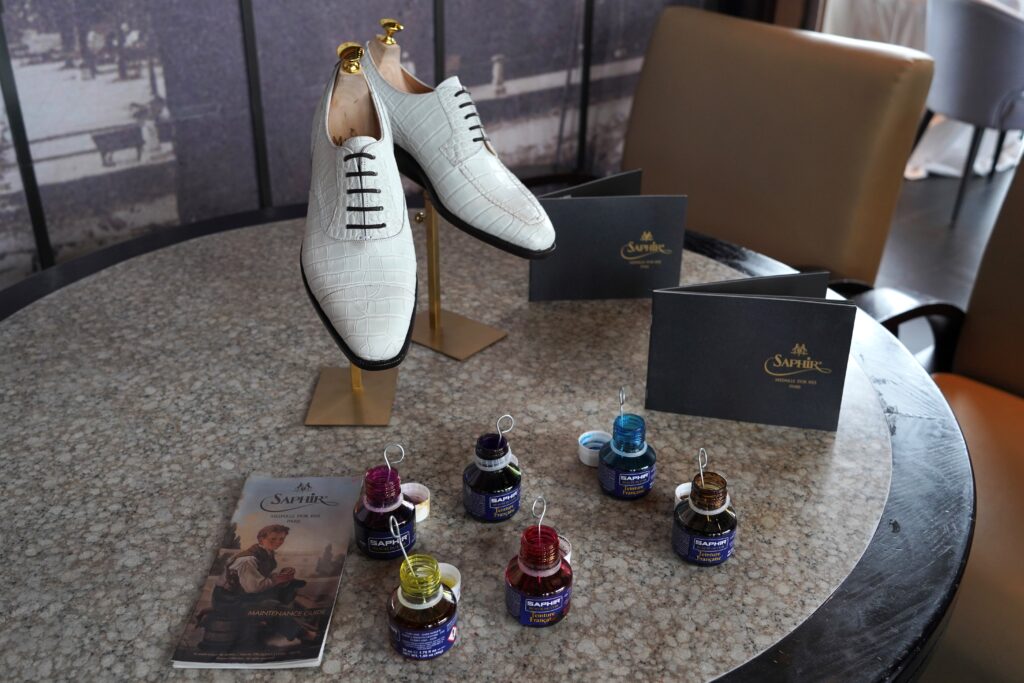 Look at this pair of amazing crocodile shoes, and in fact they are not a pair, but two separate models. The crocodile leather is supplied by Vincenza, more specifically, HCP. If you are a fan of Hermes, you cannot afford to dismiss this leather, especially when it is made to a birkin.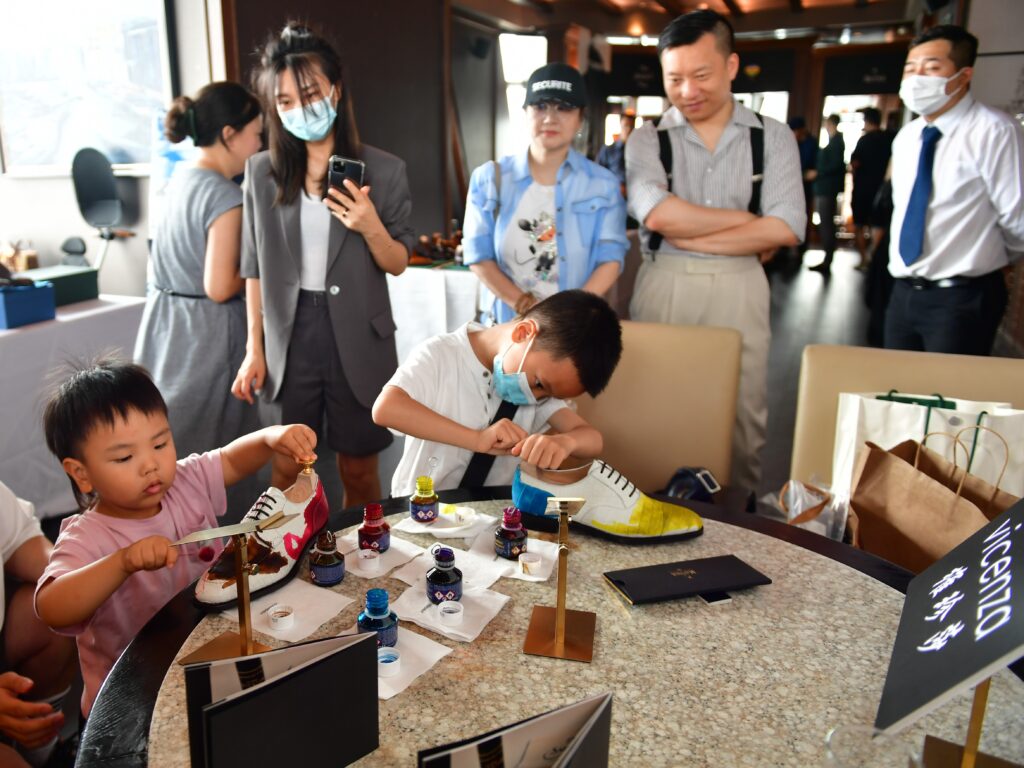 We invited kids who came with their father or parents to patina the shoes with Saphir colours.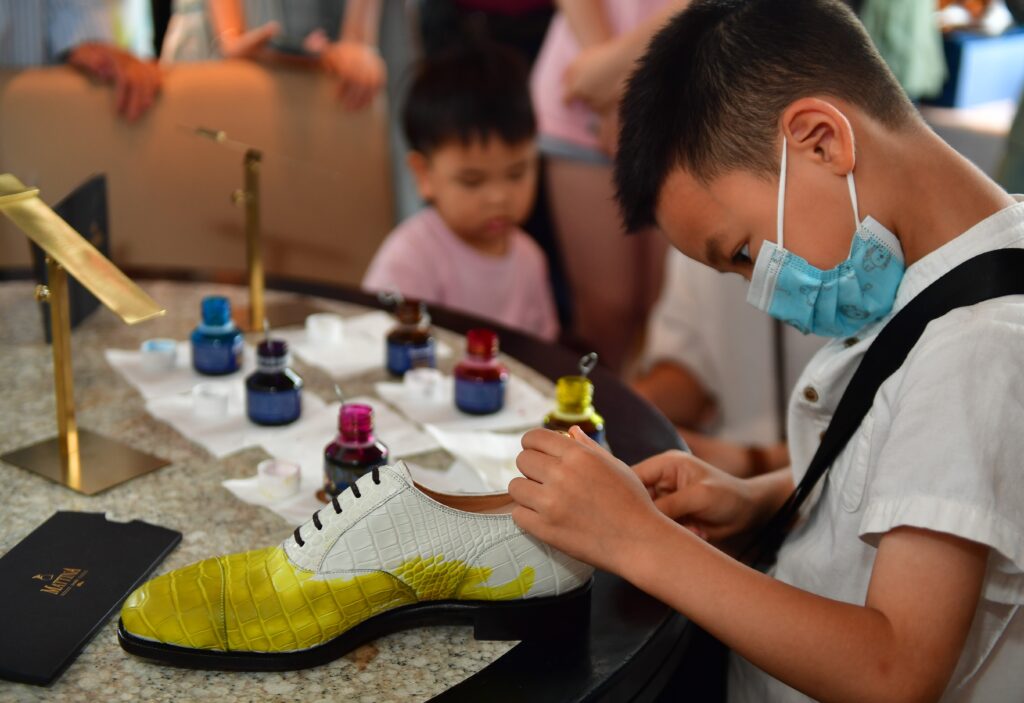 The children are so focused and we believe this is already a masterpiece by his attention infused.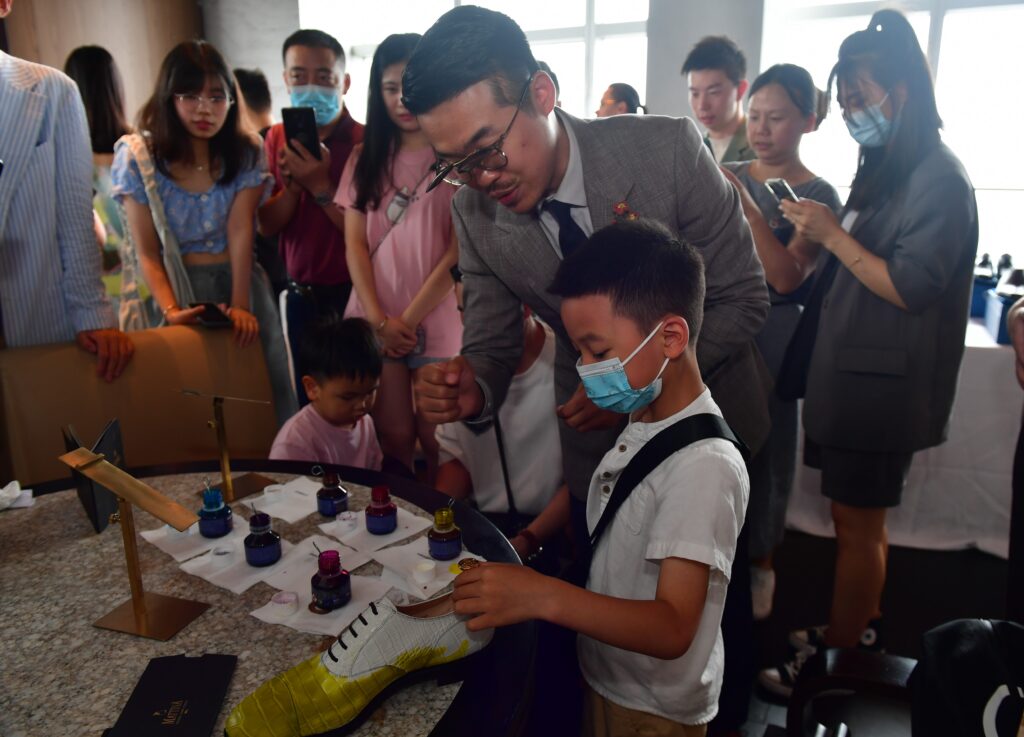 Why this man is cheering up the child? Relax man.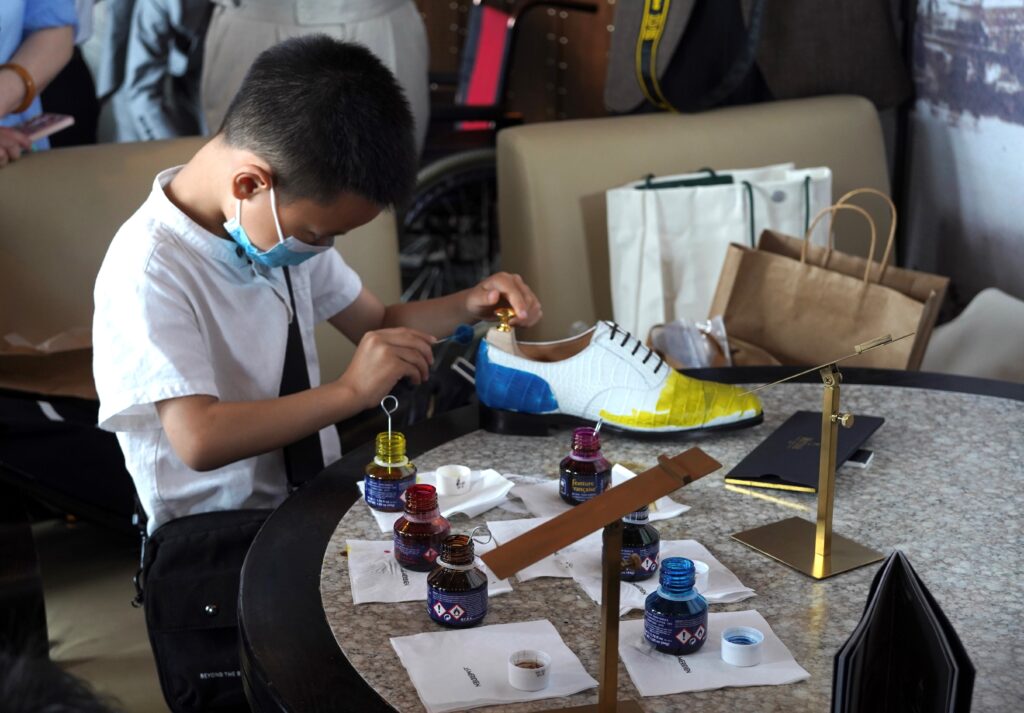 His colour choice and the clash is beyond the boundary.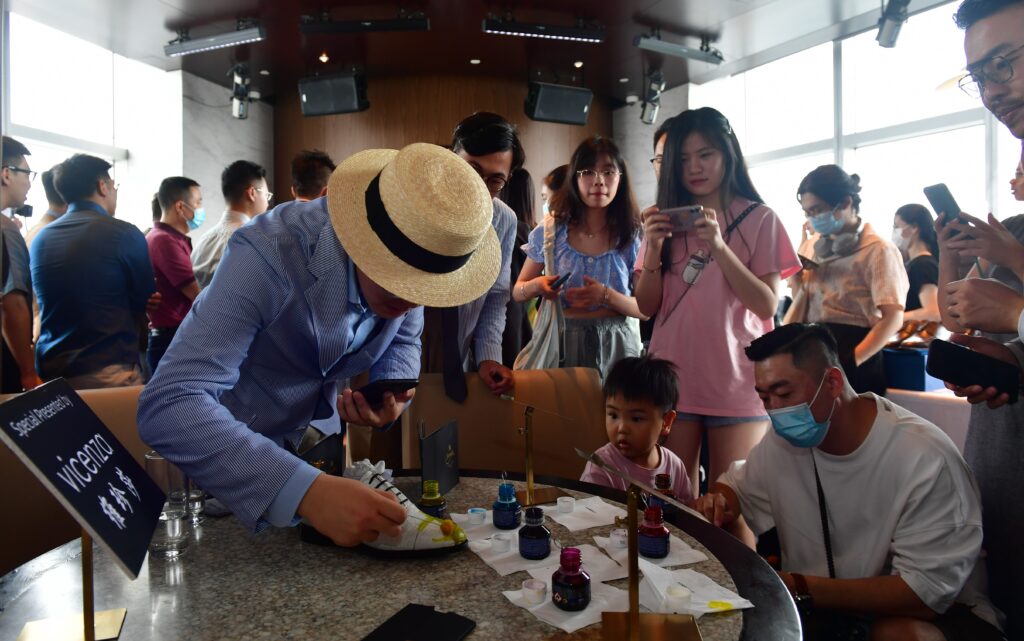 Finally, some grown up cannot resist the temptation to patina this wonderful Mattina shoes made of amazing HCP crocodile leather and grabbed the brush from an infant! Talk about gentleman!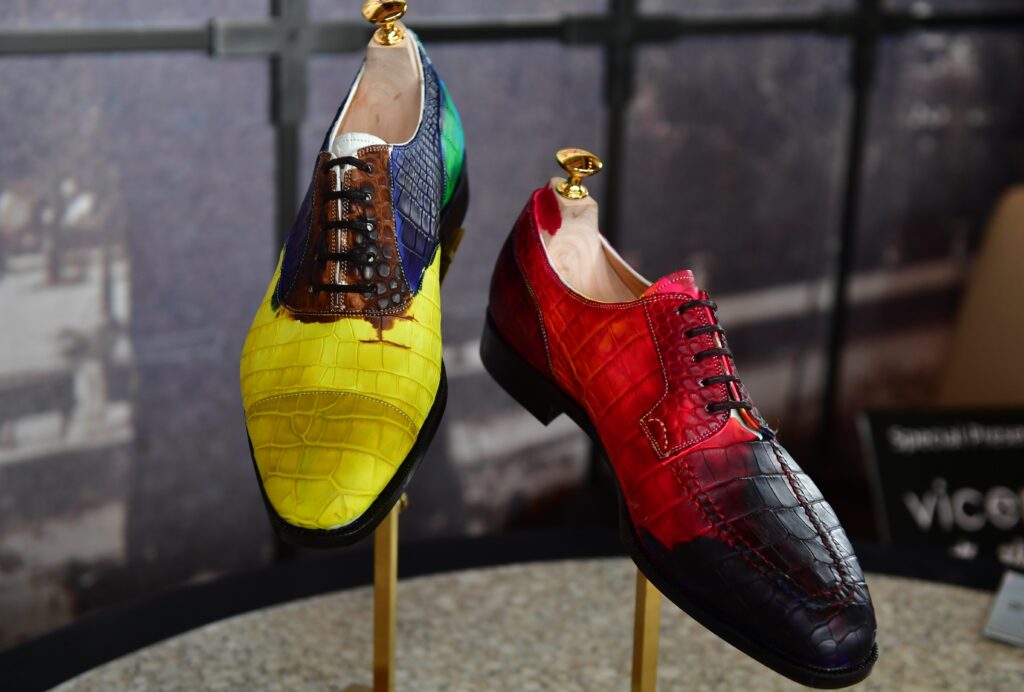 The final outcome is amazing and the left foot reminds me the favorite colour by Maftei Vienna.
By all means, thanks to Mattina's omnipotent presence in this show and brought so much fun to everyone.