Abbot's Shoes is a new online used shoe shop based in UK. Second hand shoes is not very popular in Europe as in Japan where there are tens of great shops. To buy second hand shoes, most people will choose Ebay and try his luck. Abbot's Shoes offers another option that the shoes are in great condition and from the most reputable brands (most English) with very affordable price.
It is great to see Abbot's Shoes' rise and wonder why this great shop emerged so late.
I am very happy to have Abbot's Shoes' founder, Adam Luck to talk about why he set up this business and what it means to him.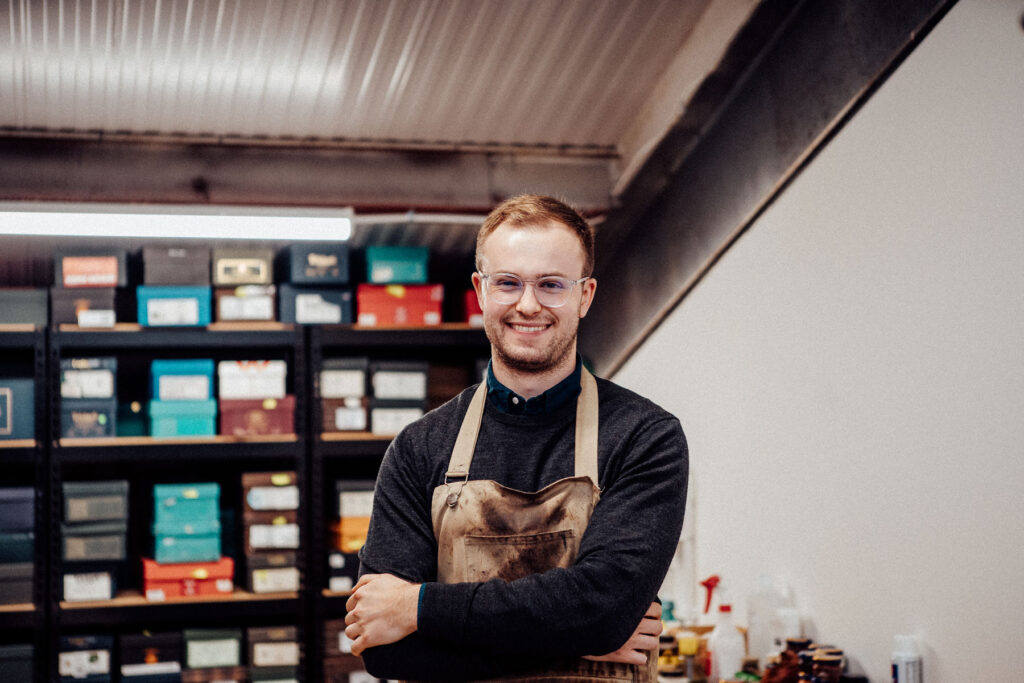 Could you introduce yourself, such as hometown, education, career before Abbot's, hobby and so on.
My name is Adam Luck and I am the founder of Abbot's (abbotsshoes.com). I was raised in St. Albans, a small city just outside of London in the UK.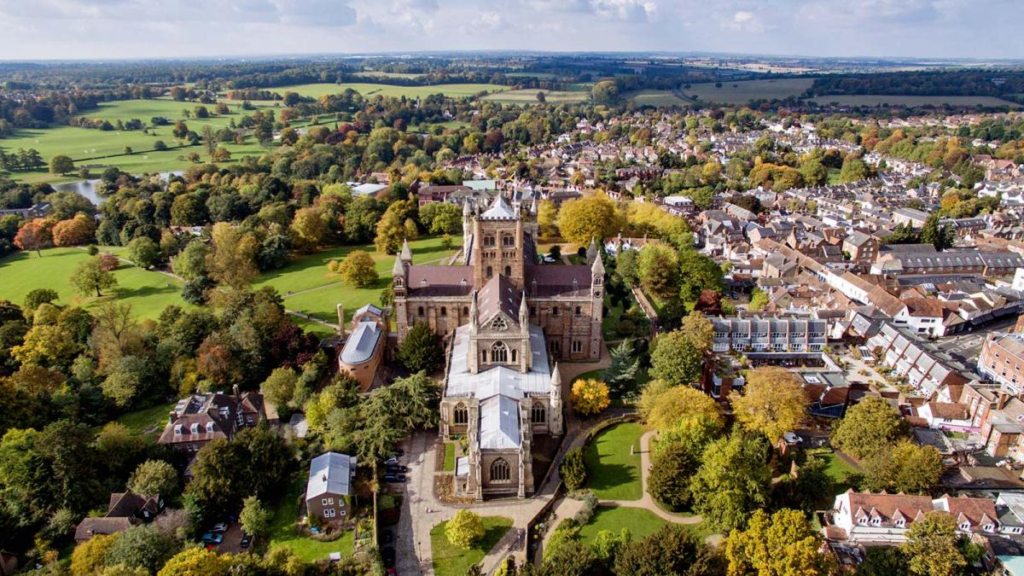 I moved to North London after finishing my university degree in business management in order to start a career in finance. I left the finance industry at the start 2020 to run Abbot's full time.
My hobbies include road cycling, football and of course shoes.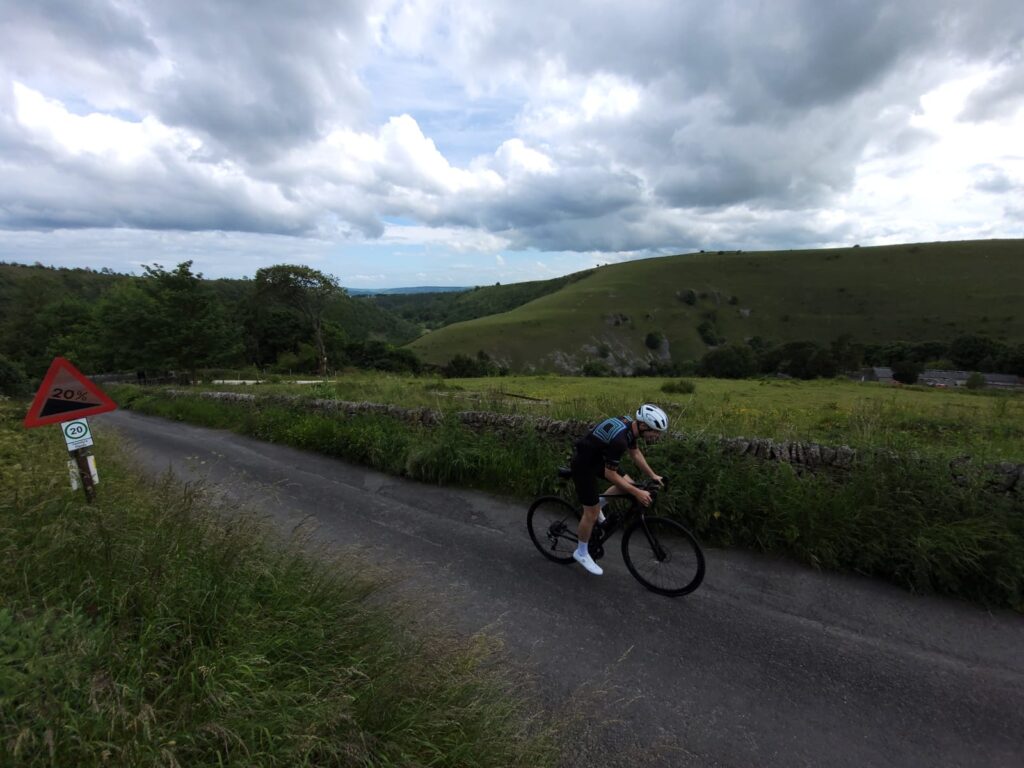 How did you have the idea to set up Abbot's?
Shortly after graduating from university I began working in the financial services district of London, known as 'the city', I used to love walking past the shoe shops and admiring the window displays of the like of Church's, Joseph Cheaney and Crockett & Jones. However, I could not afford the prices they sold their shoes at, so I had the idea to purchase myself a pre-owned pair and restore them.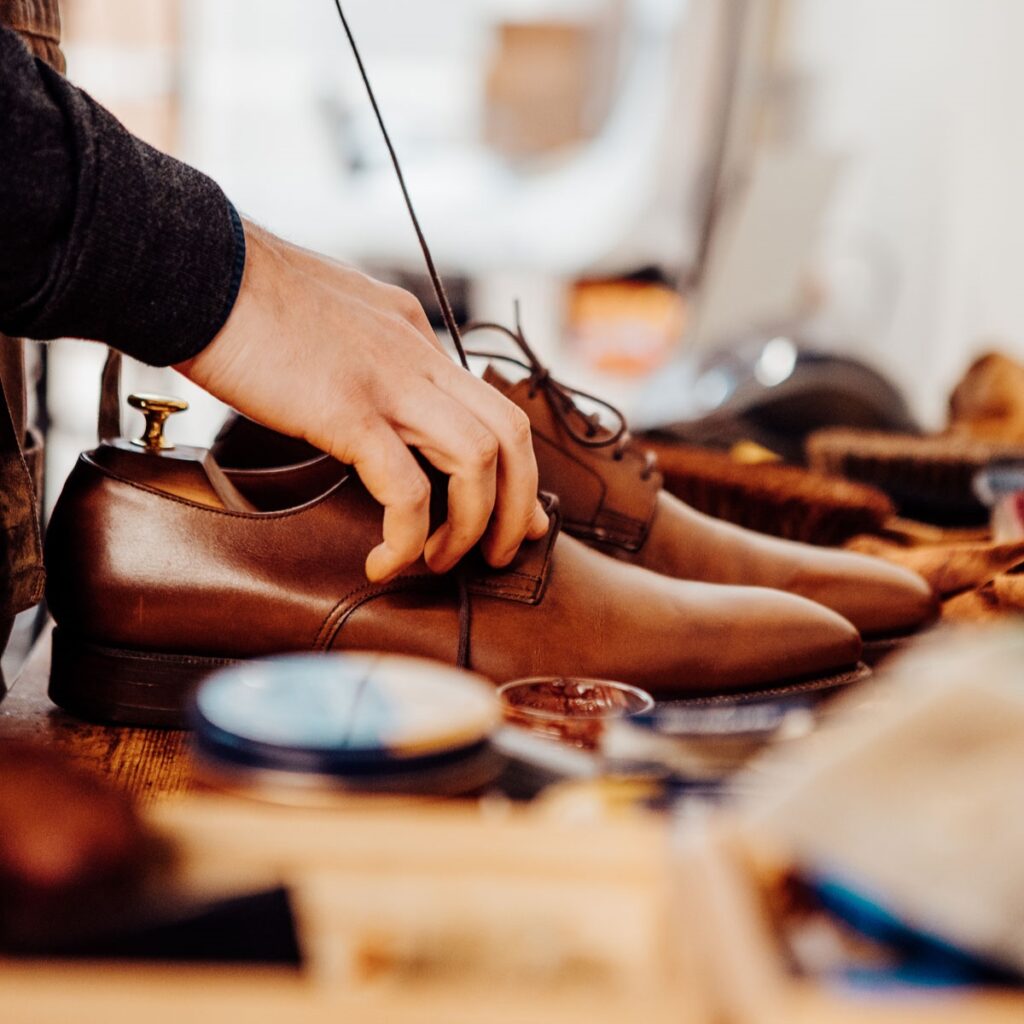 I taught myself how to clean and polish the shoes to get them looking as close to a new pair as I could and was thrilled with the end result. I continued to purchase and refurbish pre-owned shoes as I enjoyed the process, eventually I started doing it for friends and family as well as selling shoes I had restored online. This hobby eventually snowballed and evolved into a full-time job and a small business that is now Abbot's.
Where did the name Abbot's come from?
I had a few names for the business before I came up with Abbot's. Originally, Abbot's was called Sartorial Seconds as the name speaks for itself, but I wanted to change it as I wanted a more traditional name like other British shoe brands.
Abbot's was the name of the road I used to live on where I first began the business. I have fond memories of this home where Abbot's started, I had a spare bedroom which became my first office for the business. This room started off with a desk and shelf with a few pairs of shoes to eventually several bookshelves overflowing with shoes before I moved. I would come home from work and refurbish shoes in the evening. It was a crazy time for me, working a full-time job, learning about refurbishing shoes and building my own business all at the same time, but a great time in my life which I will always appreciate.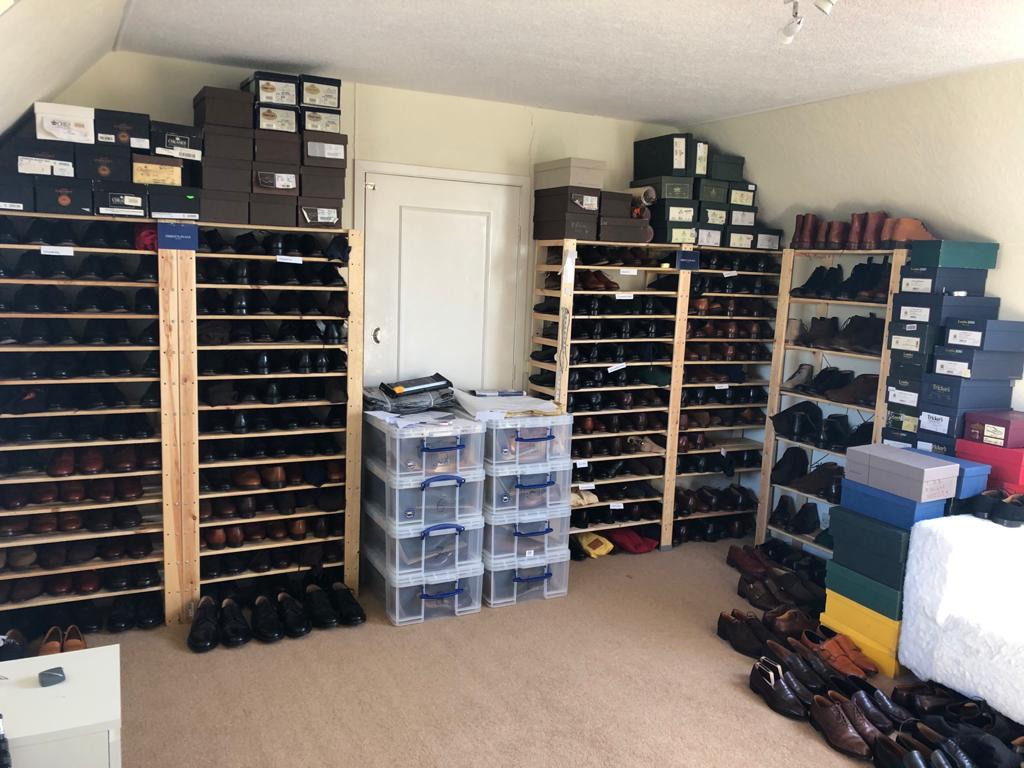 When I think of this home I'll always think of the beginning of my business and the hard work that was put into what it is now.
What is it like running a second hand shoe business?
As someone who has always been passionate about shoes it's great! It is exciting, rewarding and a lot of hard work, as I am sure many small business owners can attest to.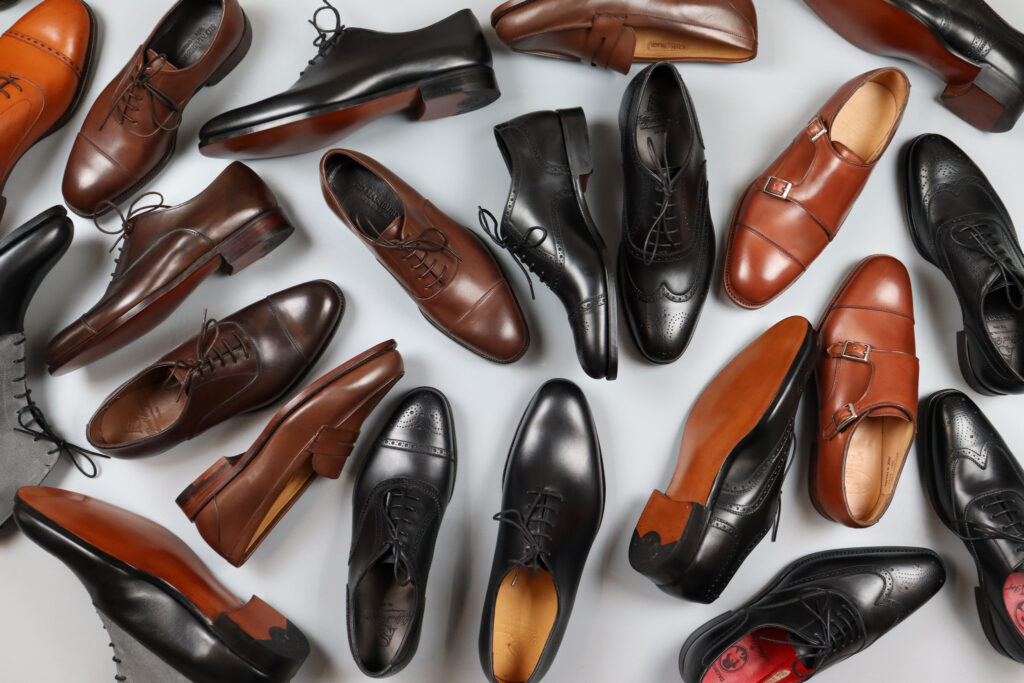 Despite the hard work, I find the process of giving shoes a new life that may of otherwise been sat at the bottom of a wardrobe gathering dust rewarding. Especially given the shoes we sell have been specifically made to be repairable and last for many years.
What is the criteria of Abbot's when choosing what shoes and models to sell?
The two main factors we look for are quality and condition. We only consider shoes from brands in which we are confident in the quality of the materials they use and the construction methods used in production.
Condition is also very important, as we want our customers to wear the shoes they purchase form us for many years to come. We only consider shoes with many years of wear left.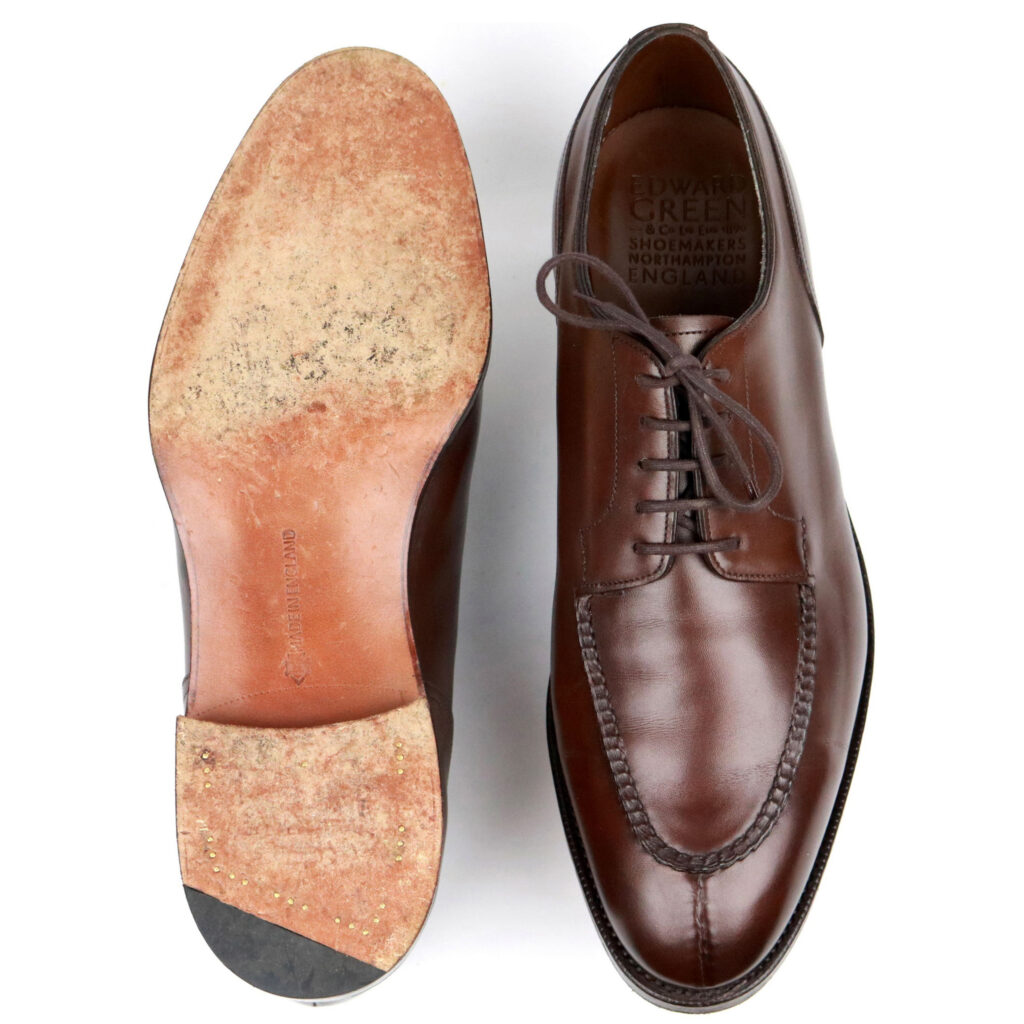 What do you do with the shoes once acquired?
Our shoes are kept in our own warehouse in London. Once shoes come into our offices, we inspect the condition and quality of the shoes. We then disinfect them and if necessary, we clean, polish and restore them to get them back to looking as close to new as we can.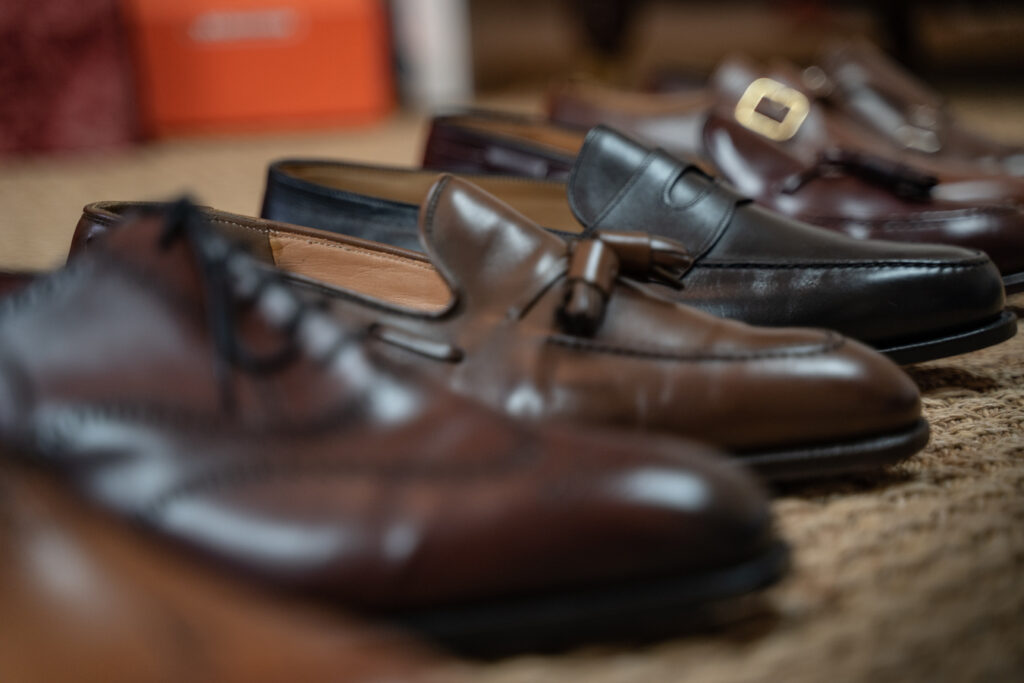 The shoes are then photographed in our studio and listed on abbotsshoes.com
Is being based in UK an advantage in this business?
It is for sourcing shoes as most of the brands we sell are produced in Northampton in England and highly established in the UK.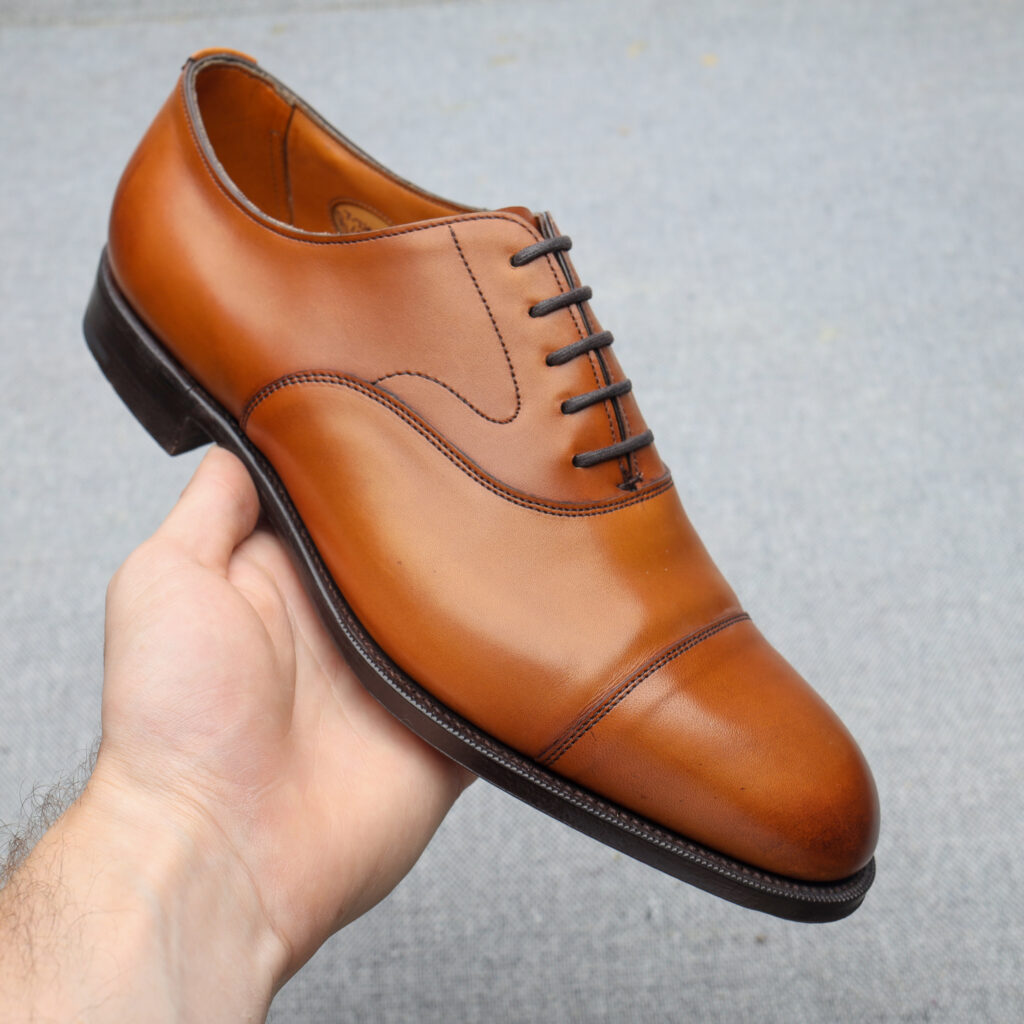 However, since the UK left the European Union being based in the UK has been less advantageous. Most of the shoes we sell are to customers outside the UK and some of our largest markets are in the European Union.
How many staff are in your team and what are their roles?
We are still a very small operation and our team is currently myself and two other staff. As we are so small we each get involved with every part of the business.
We also outsource some of our repair work to two of the best cobblers in London.
I notice your recent adding of lady's shoes, do you feel ladies care fashion more than quality?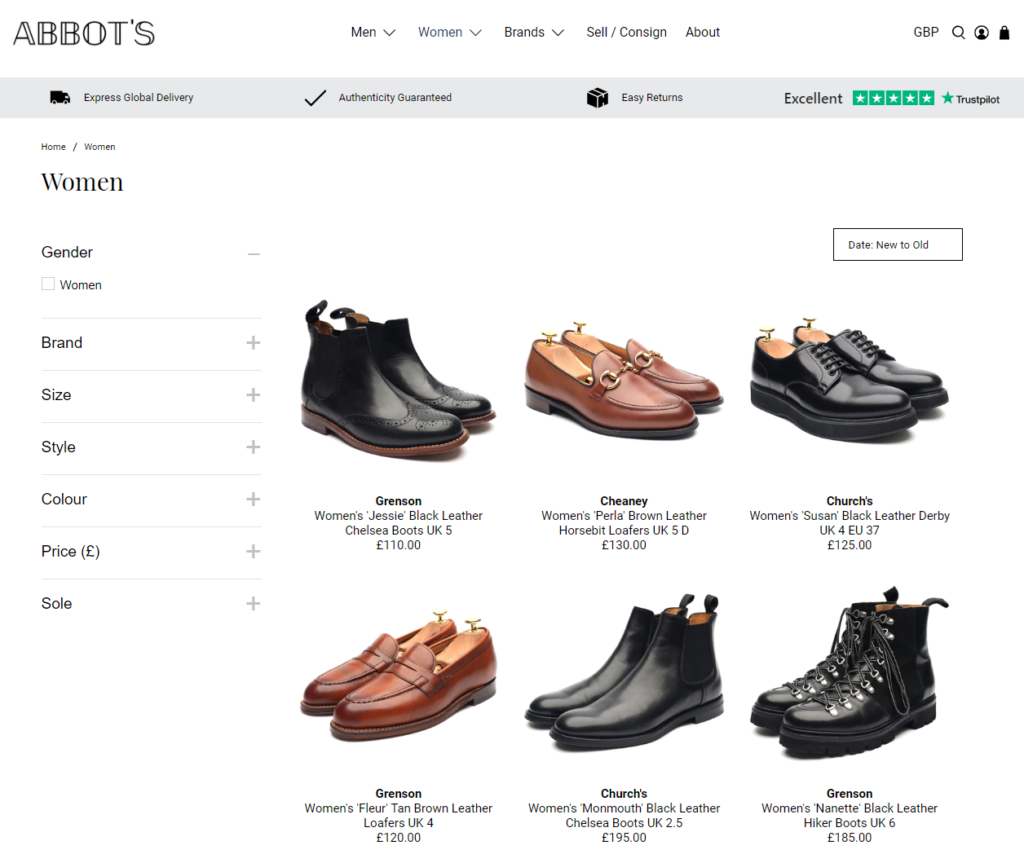 I would tend to agree. The male footwear market is certainly more focused on durability and quality, well, at least the marketing is more focused towards 'quality'! I do feel there has been a gradual movement away from lower quality 'fashion' focused women's products in the last couple of years, however most of the Women's footwear market is still dominated by low quality 'fast fashion' footwear.
As both male and female consumers begin to become more environmentally conscious and interested in the sustainability of the buying decisions they make, I would hope that quality, second-hand products as well as repairability becomes more of focus for all consumers.
What is the plan for Abbot's shoes?
We are looking to increase the amount of shoes we upload on our site each week as quickly as we can without taking any shortcuts in terms of our own quality control and customer service.
We are actively looking to build the consignment portion of our business, where we sell shoes on behalf of our customers. We will also be looking to explore different quality brands in order to give our customers visiting our site some more options. Eventually we may explore other product categories, however we feel there is plenty for us to do within footwear.