J.FitzPatrick is the best designed middle range shoe brand in the market, and it has two signature features, one is clashing colours and textures on a pair of shoes or boots, the other is to bring the antique models back to modern age, such as button boots and Butterfly Loafer just like this model, Hawthorne.
Let us have a look.
Unboxing
The size of its shoe box is bigger than other brands, maybe boots are quite popular among its offerings, so a one-fit-all size shoe box is preferred. The daring red colour tells the shoes would be very eye catchy.
Information on sticker is thorough, model name Hawthorne, last TMG, leather Navy Museum. size UK5.5.
Why is there a hole with metallic ring?
Because the shoe box is drawer like, I don't see other brands with this design.
I see many shock absorbing stuff in other brands, while J.FitzPatrick has the simplest method, heavier shoe bags.
Last
TMG is the first and most sought after last from J.FitzPatrick. You can tell it is so beautiful from any angle.
Pattern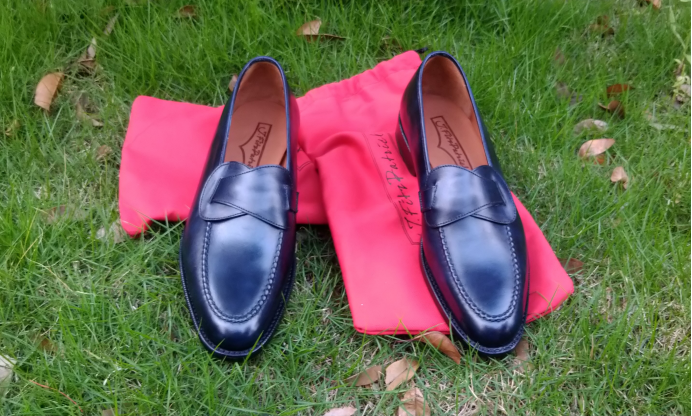 Most important thing is this is a pair of butterfly loafer which is quite rare in the market to see.
Then the apron uses the same technique as the iconic Alden tassel loafer.
Out Sole
Slightly bevelled waist with the whole sole painted to Navy and match the upper colour.
Copper toe nails do provide some abrasive resistance. Actually the point of toe nails is to protect stitches not worn up rather than the leather sole.
Construction
Stitch density is quite good, fudge is very neat. Great execution.
Details
All information is also stamped on the lining.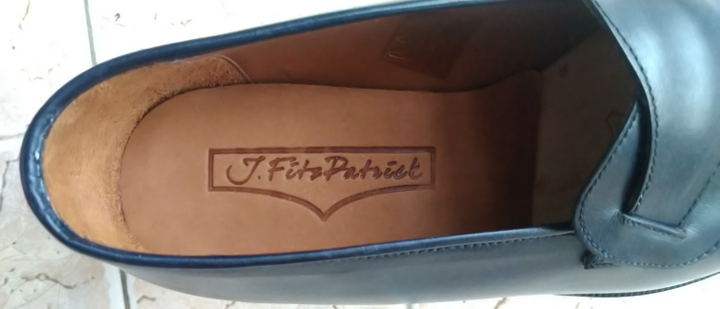 Half sock lining has stamped logo unlike most printed ones.
Leather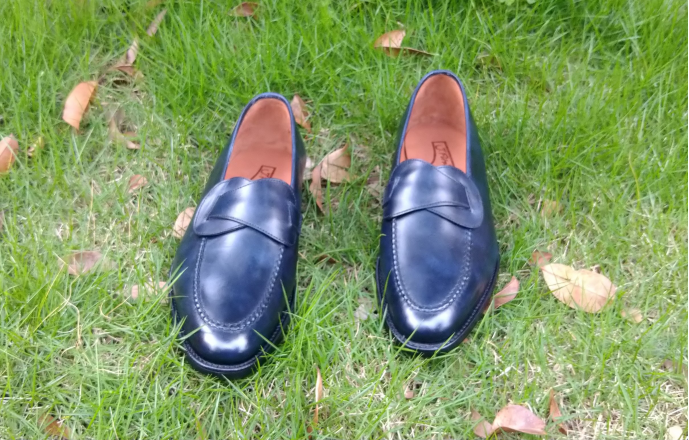 Navy Museum leather is not widely seen in the market. But Hawthorne plays it very well.