As I promised, I will try my best to bring the great German bespoke shoemakers into the view of shoe aficionados. Vickermann & Stoya may be are the top ones coming to mind.
I know most people outside of Germany may be not familiar with them, so, let us looking into their journey and offering.
Could you tell the story and history of Vickermann & Stoya?
The initiators and founders of Vickermann & Stoya are two young men called Matthias Vickermann and Martin Stoya.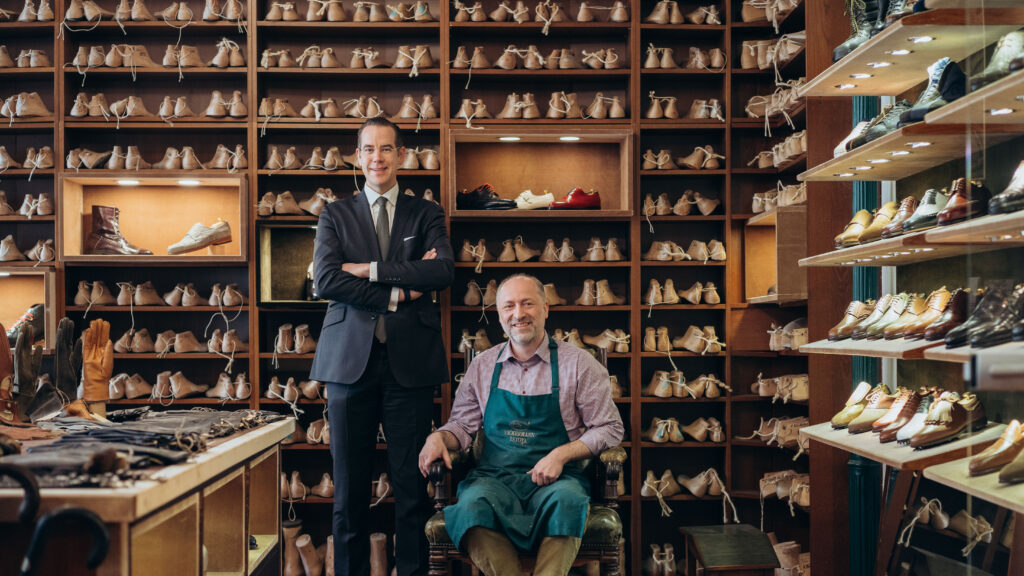 In 2004 they met the first time and discovered their common passion for handcraft and fine bespoke shoes.
One year after in 2005 they decided to start and develop their own business. They created a very unique concept in order to make bespoke shoes attractive again and to be pioneer and leader in a very dusty and old-fashion field.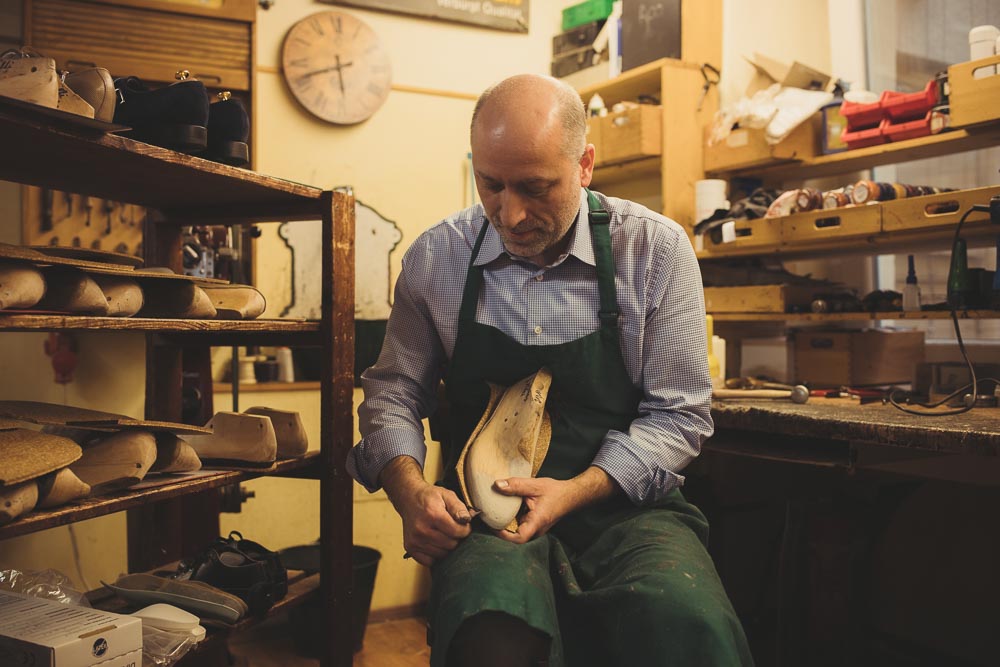 With only small initial capital they took over the space and the client base of some long-established shoemakers, who decided to quit due to old age and lack of interested successor.
In the beginning the main interest concentrates on shoe repair work, but the focus moved step by step into the area of bespoke shoes.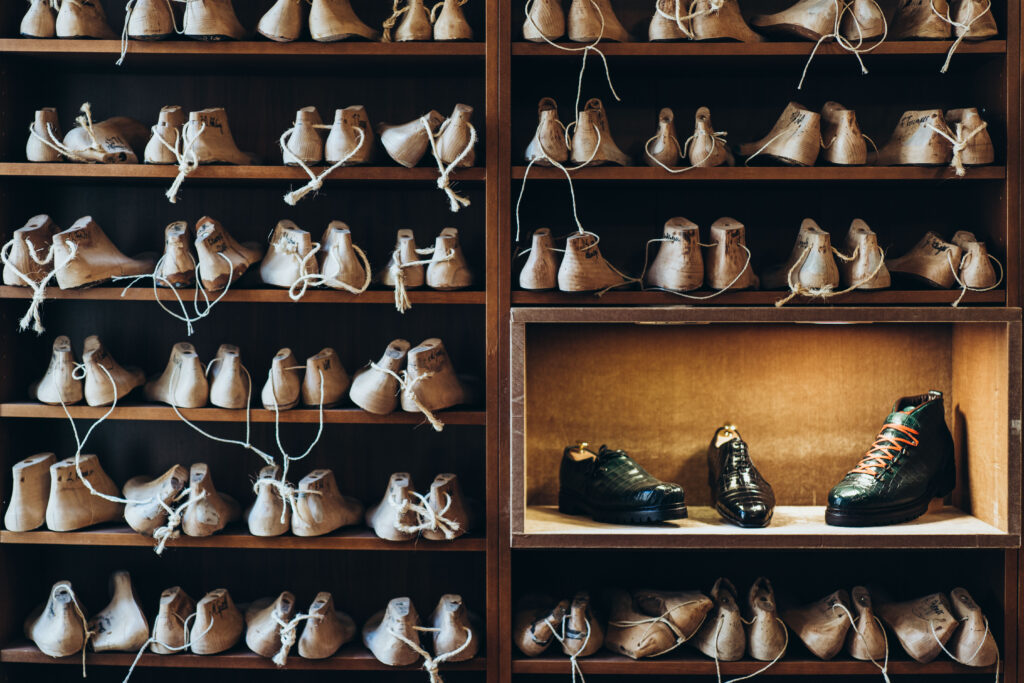 Now they are looking very optimistic into the future having a huge, solid and loyal base of national and international customers.
What is the learning experience of both? Where did they study? Who was the tutor?
Matthias Vickermann came out of business life but made a change by taking an apprenticeship at another shoemaker in Baden-Baden where he met his companion Martin Stoya who worked there as well.
Martin Stoya did his orthopedic apprenticeship in East Germany and moved then to Baden-Baden.
What is Vickermann&Stoya house style?
You cannot really see, that our shoes are bespoke shoes. They are rather subtle and reserved, but we use modern orthopedic elements in the inside of the shoes.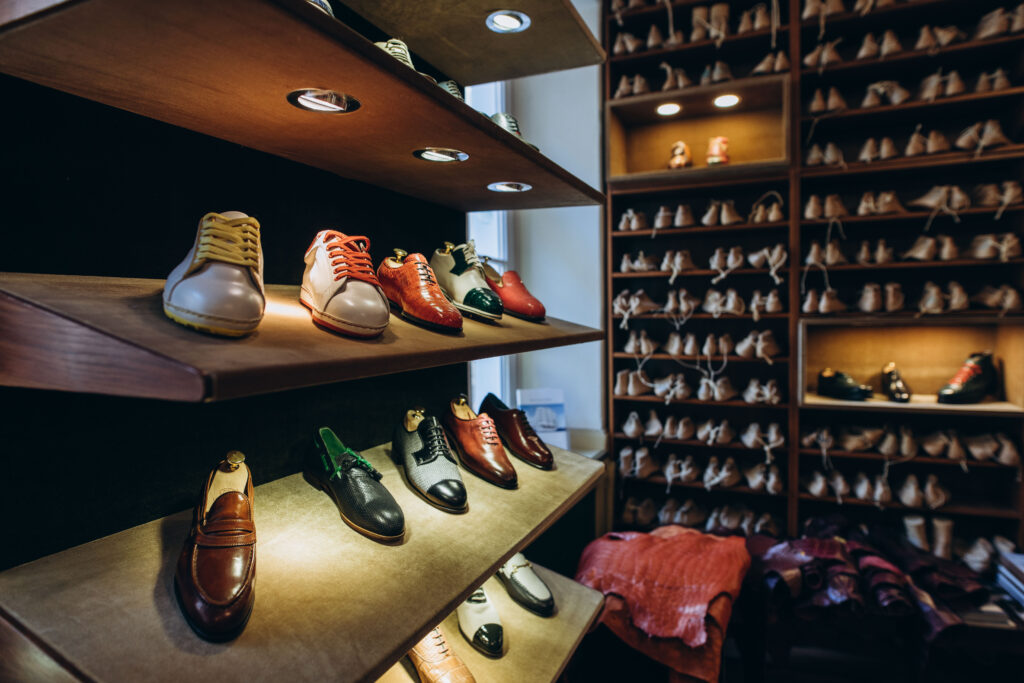 As a bespoke shoemaker, what is the most important part when making a pair of shoes?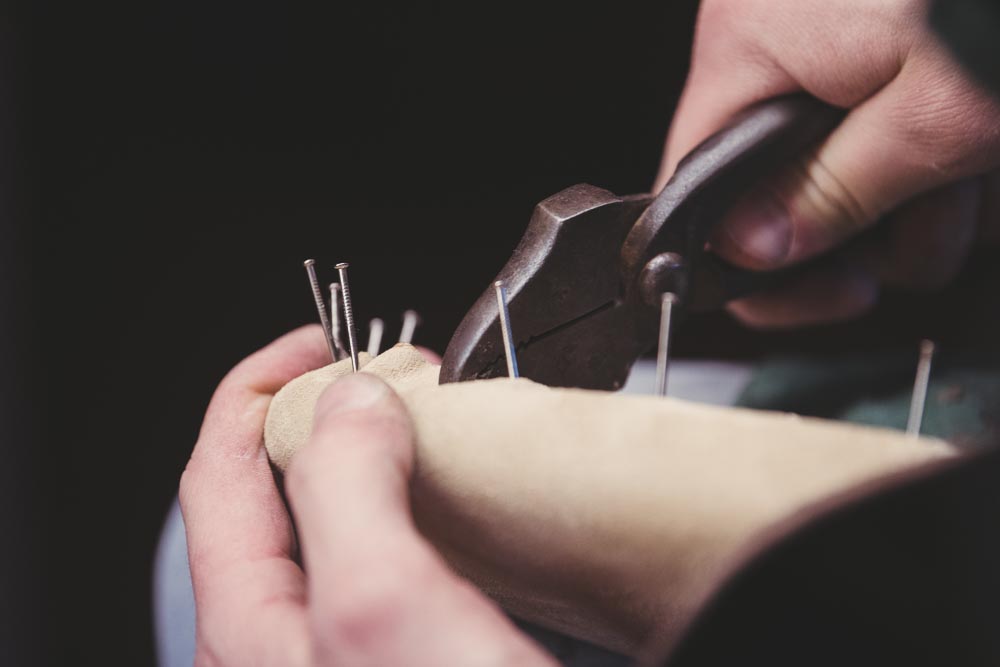 Sewing the frame.
Does Vickermann & Stoya regularly host trunk show in different city? Which city has your most customers?
For years we were traveling on cruise ships or in Hamburg, Frankfurt, Cologne, Munich or in Zurich, in Switzerland.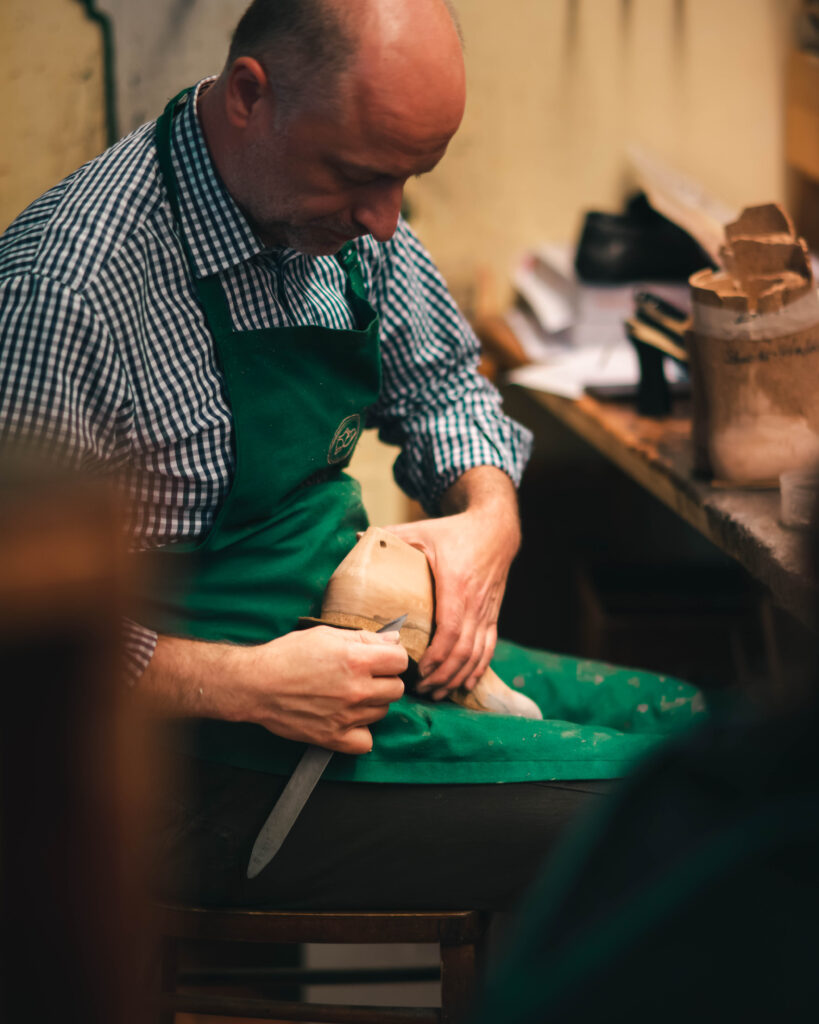 Sorry, we don't speak about our costumers 🙂
There are so many bespoke shoemakers in Germany, why your reputation is restricted domestically?
We are still an owner-anent company.
The difference is whether a company has additional investors or has been taken over by a luxury company. This is how more marketing can be done and, among other things, invested globally.
We also export about 25% to Russia.
What is the taste of German customer? Why do they like these styles? Do foreign customers have different tastes?
The customers prefer simple shoes.
Of course, sometimes we also ship shoes in unusual colors and leather.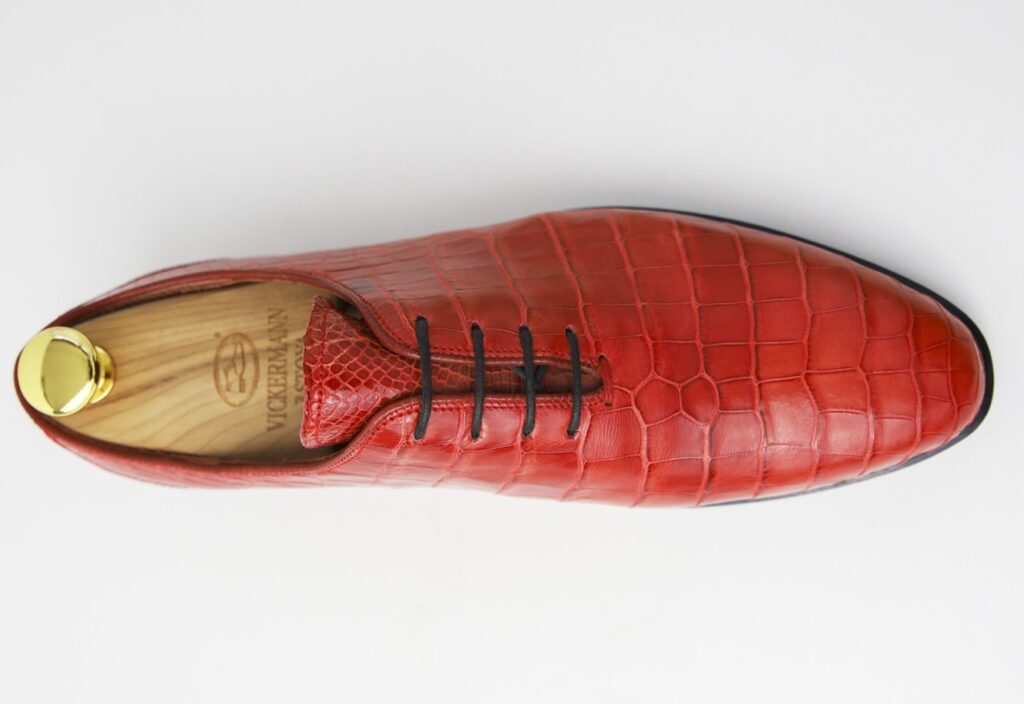 How do you compare shoemaking between Austrian and German?
There is talk of the Viennese-Hungarian shoe culture, since both countries were a single empire a few years ago. The big, optical difference is the mouldings. The lace is stronger, higher, even with elegant business shoes.
In Vienna, one speaks of Budapest shoes, but in England about derby-full-brogue, which often causes confusion in Germany.
The classic frame-sewn shoes are built identically. You can see a difference in the twined shoes. The Hungarians add a third thread and weave it (also call it spaghetti thread).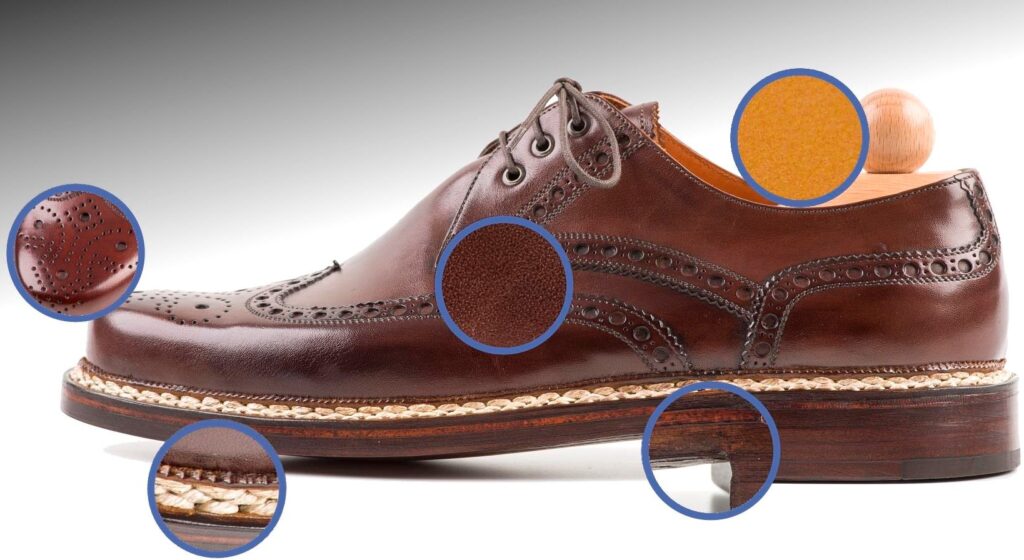 In the Vienna-Budapester region, most shoes are also fixed with wooden nails, which is hardly found in Germany. This variant of nailing has a price advantage, but the sole of the shoes is more inflexible.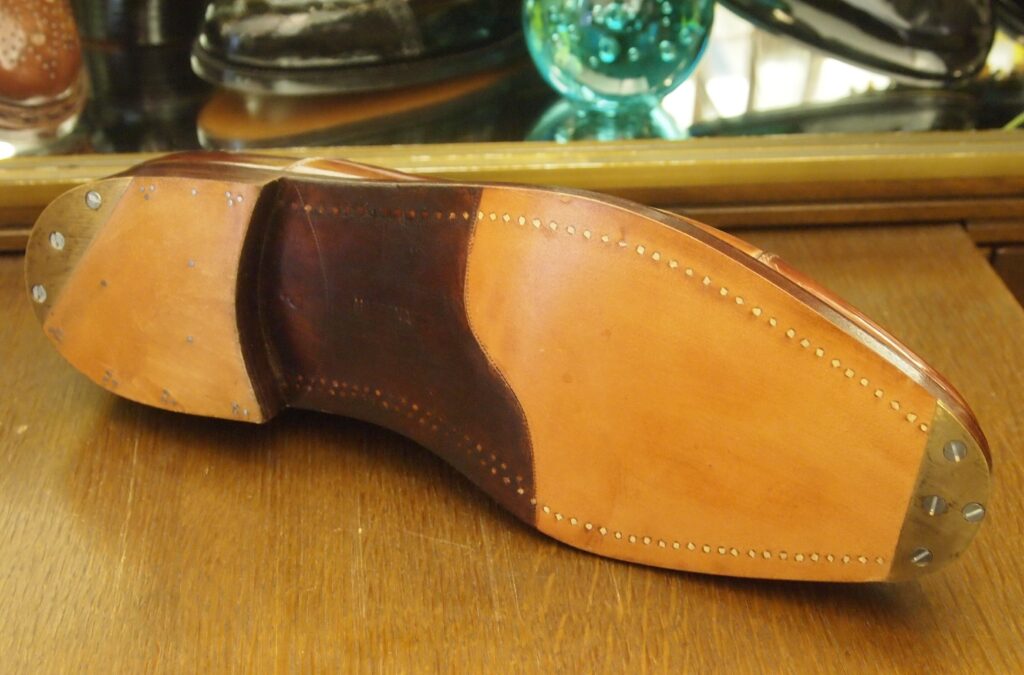 In Germany, there is more talk of English shoe production, but above all the tradition is with German shoemakers, the use of medical elements such as in the footbed or in the paragraph.
What is your plan for the near future?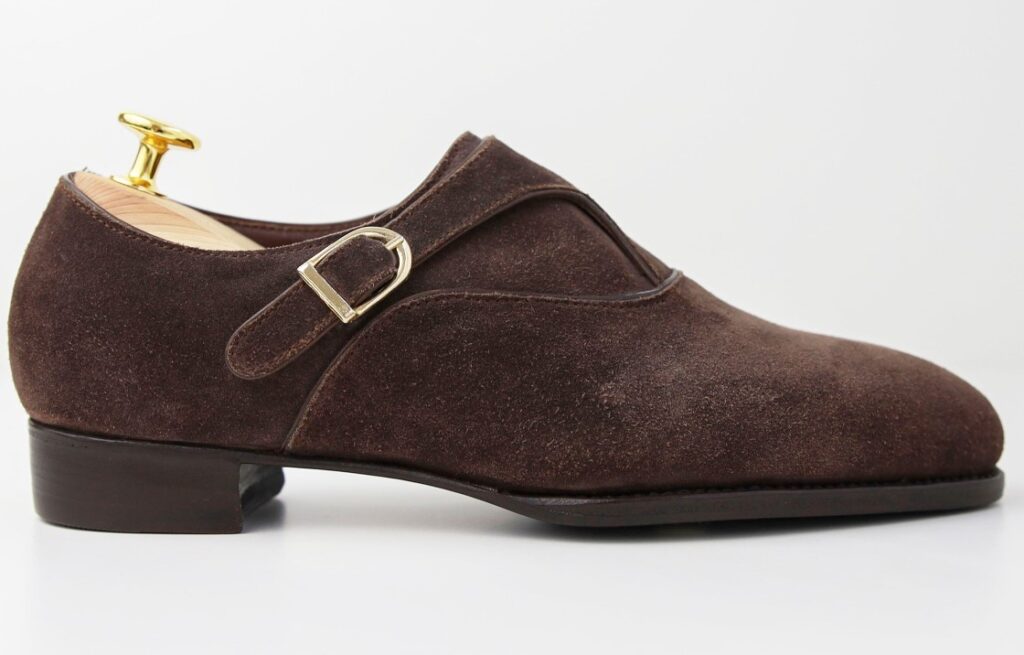 Reinforcement of our sales in Switzerland and the further expansion and development of vegan bespoke shoes.
Please say something to Chinese shoe lovers.
Baden-Baden has an increasing supply of tourists from China and we are also committed to being able to serve Chinese customers perfectly in the future.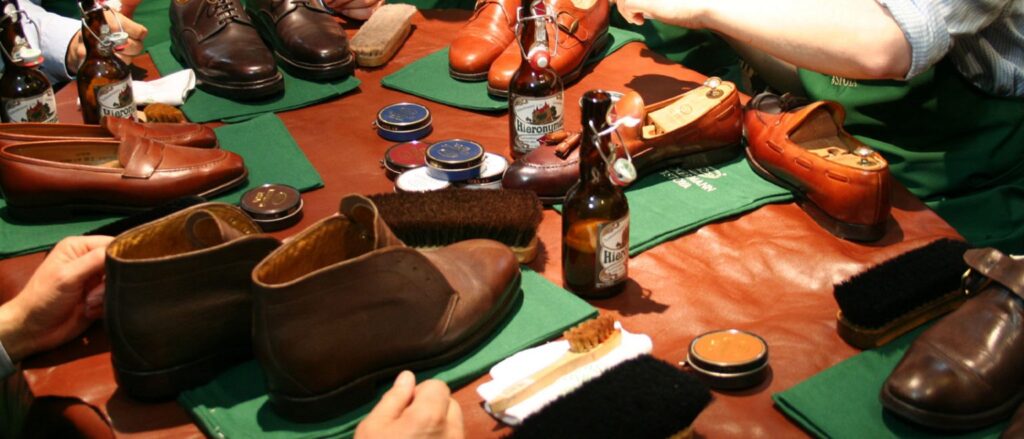 For this, we are also talking to Dolmetschers and expanding our offer in credit card acceptance.